Drifting~


Moderator
Rules
3v3 Gym Singles
DQ: 72h, 1 Warning
3 Substitutions per Pokemon
Switch: OK
Abilities: All
Items: On
Z-Moves: 1
Megas: 1
2 Recoveries / 5 Chills per Pokemon
Above is the Base Stat to Stat Rank Conversion Table in use for this battle.
Damage Formula Change
: Ranks are not multiplied by anything before added to the damage calculation. so R6 Thunder Punch vs R3 Defense is now (8+6-3) instead of (8+12-6)
Abilities
: All abilities that increase or decrease the BAP of attacks, ingoing or outgoing, have the absolute value of their adjustment reduced by 1. This means Filter is now a -1 BAP ability, and Iron Fist is only a +1 BAP, so on and so forth. They still retain a minimum absolute value of 1 however, so Magma Armor and co have not been changed.
nightblitz42
Lopunny (Lopish) (Male)
Types:
Normal
Abilities:
Cute Charm / Klutz / Limber
Nature:
Adamant (+Atk, -SpA)
Stats:
HP:
90
Atk:
5 (+)
Def:
4
SpA:
2 (-)
SpD:
4
Spe:
105
Size Class:
2
Weight Class:
3
Base Rank Total:
23
Mega Lopunny (Lopish) (Male)
Types:
Normal/Fighting
Abilities:
Cute Charm / Klutz / Limber / Scrappy (Mega)
Nature:
Adamant (+Atk, -SpA)
Stats:
HP:
90
Atk:
7 (+)
Def:
4
SpA:
2 (-)
SpD:
4
Spe:
135
Size Class:
3
Weight Class:
3
Base Rank Total:
27
Attacks (96):
Physical (38)
Bounce
Brutal Swing
Circle Throw
Covet
Cut
Dig
Dizzy Punch
Double Hit
Drain Punch
Endeavor
Facade
Fake Out
Fire Punch
Flail
Fling
Focus Punch
Frustration
Fury Cutter
Giga Impact
Headbutt
High Jump Kick
Ice Punch
Iron Tail
Jump Kick
Last Resort
Low Kick
Low Sweep
Natural Gift
Pound
Power-Up Punch
Quick Attack
Retaliate
Return
Rock Smash
Secret Power
Sky Uppercut
Strength
Thunder Punch
Special (20)
Blizzard
Charge Beam
Focus Blast
Grass Knot
Hidden Power (Poison)
Hyper Beam
Hyper Voice
Ice Beam
Mirror Coat
Mud-Slap
Round
Shadow Ball
Shock Wave
Snore
Solar Beam
Swift
Thunder
Thunderbolt
Uproar
Water Pulse
Other (38)
After You
Agility
Attract
Baby-Doll Eyes
Baton Pass
Captivate
Charm
Confide
Copycat
Cosmic Power
Defense Curl
Double Team
Encore
Endure
Entrainment
Fake Tears
Foresight
Heal Bell
Healing Wish
Helping Hand
Laser Focus
Magic Coat
Mud Sport
Protect
Rain Dance
Rest
Rototiller
Sleep Talk
Splash
Substitute
Sunny Day
Swagger
Sweet Kiss
Switcheroo
Teeter Dance
Thunder Wave
Toxic
Work Up
Eevee (Clay) (Male)
Types:
Normal
Abilities:
Run Away / Adaptability / Anticipation
Nature:
Adamant (+Atk, -SpA)
Stats:
HP:
90
Atk:
4 (+)
Def:
3
SpA:
1 (-)
SpD:
3
Spe:
55
Size Class:
1
Weight Class:
1
Base Rank Total:
17
Attacks (67):
Physical (21)
Bide
Bite
Body Slam
Covet
Dig
Double-Edge
Facade
Flail
Frustration
Headbutt
Iron Tail
Last Resort
Natural Gift
Quick Attack
Rage
Retaliate
Return
Secret Power
Skull Bash
Tackle
Take Down
Special (11)
Echoed Voice
Hidden Power (Dark)
Hyper Voice
Mud-Slap
Round
Shadow Ball
Snore
Stored Power
Swift
Synchronoise
Trump Card
Other (35)
Attract
Baby-Doll Eyes
Baton Pass
Captivate
Celebrate
Charm
Confide
Curse
Detect
Double Team
Endure
Fake Tears
Focus Energy
Growl
Heal Bell
Helping Hand
Laser Focus
Mimic
Protect
Rain Dance
Reflect
Refresh
Rest
Sand Attack
Sing
Sleep Talk
Substitute
Sunny Day
Swagger
Tail Whip
Tickle
Toxic
Wish
Work Up
Yawn
Ninetales-A (Jasper) (Male)
Types:
Ice/Fairy
Abilities:
Snow Cloak / Snow Warning
Nature:
Timid (+Speed, +18% Acc, -Atk)
Stats:
HP:
90
Atk:
2 (-)
Def:
4
SpA:
4
SpD:
5
Spe:
126 (+18% Acc)
Size Class:
3
Weight Class:
2
Base Rank Total:
24
Attacks (72):
Physical (15):
Aqua Tail
Covet
Facade
Feint Attack
Flail
Foul Play
Frustration
Giga Impact
Ice Shard
Iron Tail
Payback
Return
Secret Power
Tail Slap
Zen Headbutt
Special (19):
Aurora Beam
Blizzard
Dark Pulse
Dazzling Gleam
Dream Eater
Extrasensory
Freeze-Dry
Frost Breath
Hex
Hidden Power (Fighting)
Hyper Beam
Ice Beam
Icy Wind
Moonblast
Powder Snow
Psyshock
Round
Sheer Cold
Snore
Other (38):
Agility
Attract
Aurora Veil
Baby-Doll Eyes
Calm Mind
Captivate
Celebrate
Charm
Confide
Confuse Ray
Disable
Double Team
Encore
Grudge
Hail
Heal Bell
Howl
Hypnosis
Imprison
Laser Focus
Mist
Nasty Plot
Pain Split
Power Swap
Protect
Psych Up
Rain Dance
Rest
Roar
Role Play
Safeguard
Sleep Talk
Spite
Substitute
Swagger
Tail Whip
Toxic
Wonder Room
Ooraloo
Raziel (F)
Aurumoth
Type:
Bug/Psychic
Ability:
Weak Armor/No Guard/Light Metal
Nature:
Quiet
Stats:
HP:
110
Atk:
5
Def:
4
SpA:
6 (+)
SpD:
3
Spe:
81 (-10% Evasion)
Size Class:
4
Weight Class:
5
Base Rank Total:
26
Attacks:
Ally Switch
Ancient Power
Attract
Blizzard
Bug Bite
Bug Buzz
Close Combat
Confide
Confusion
Counter
Cut
Dazzling Gleam
Disable
Double Team
Dragon Dance
Dream Eater
Echoed Voice
Electroweb
Facade
Feint
Fell Stinger
Final Gambit
Flash
Fling
Focus Blast
Frustration
Giga Impact
Hail
Heal Pulse
Healing Wish
Helping Hand
Hidden Power
Hydro Pump
Hyper Beam
Ice Beam
Icy Wind
Infestation
Light Screen
Lunge
Magic Coat
Magic Room
Megahorn
Ominous Wind
Overheat
Protect
Psych Up
Psychic
Psychic Terrain
Psyshock
Quiver Dance
Rain Dance
Recycle
Reflect
Rest
Retaliate
Return
Role Play
Round
Safeguard
Secret Power
Shadow Ball
Shock Wave
Signal Beam
Silver Wind
Skill Swap
Sleep Talk
Snore
Solar Beam
Spotlight
Steel Wing
String Shot
Struggle Bug
Substitute
Sunny Day
Surf
Swagger
Tackle
Tail Glow
Telekinesis
Thunder
Thunderbolt
Toxic
Trick
Water Pulse
Will-O-Wisp
Wing Attack
Wish
Wonder Room
X-Scissor
Zen Headbutt
Azaziel (M)
Kitsunoh
Type:
Ghost/Steel
Ability:
Frisk/Limber/Iron Fist
Nature:
Jolly
Stats:
HP:
100
Atk:
5
Def:
4
SpA:
2 (-)
SpD:
4
Spe:
127 (+19% Accuracy)
Size Class:
3
Weight Class:
4
Base Rank Total:
25
Attacks:
Aerial Ace
Attract
Bulldoze
Bullet Punch
Captivate
Confide
Copycat
Curse
Cut
Dark Pulse
Defog
Dig
Double Team
Dream Eater
Earthquake
Embargo
Endeavor
Endure
Facade
Fake Out
False Swipe
Feather Dance
Feint Attack
Flail
Flash
Flash Cannon
Fling
Foul Play
Frustration
Fury Cutter
Giga Impact
Gyro Ball
Headbutt
Hex
Hidden Power
Hone Claws
Hyper Beam
Ice Punch
Icy Wind
Imprison
Iron Defense
Iron Head
Iron Tail
Knock Off
Laser Focus
Last Resort
Lick
Low Kick
Magic Coat
Memento
Metal Burst
Metal Claw
Metal Sound
Meteor Mash
Natural Gift
Odor Sleuth
Ominous Wind
Pain Split
Payback
Perish Song
Phantom Force
Play Rough
Protect
Psych Up
Psychic
Psycho Shift
Rain Dance
Rest
Retaliate
Return
Revenge
Roar
Rock Slide
Rock Smash
Role Play
Round
Safeguard
Scratch
Secret Power
Shadow Ball
Shadow Claw
Shadow Sneak
Shadow Strike
Sleep Talk
Snatch
Snore
Spite
Strength
Substitute
Sucker Punch
Sunny Day
Super Fang
Superpower
Swagger
Tail Whip
Taunt
Telekinesis
Thief
Throat Chop
Thunder Punch
Torment
Toxic
Trick
Trick Room
U-turn
Will-O-Wisp
Wish
Yawn
Uriel (M)
Charizard
Type:
Fire/Flying
Ability:
Blaze/Solar Power
Nature:
Naive
Stats:
HP:
100
Atk:
4
Def:
4
SpA:
5
SpD:
3 (-)
Spe:
115 (+15% Accuracy)
Size Class:
3
Weight Class:
4
Base Rank Total:
26
Uriel (M)
Mega Charizard X
Type:
Fire/Dragon
Ability:
Blaze/Solar Power/Tough Claws
Nature:
Naive
Stats:
HP:
100
Atk:
6
Def:
5
SpA:
6
SpD:
3 (-)
Spe:
115 (+15% Accuracy)
Size Class:
3
Weight Class:
5
Base Rank Total:
30
Uriel (M)
Mega Charizard Y
Type:
Fire/Flying
Ability:
Blaze/Solar Power/Drought
Nature:
Naive
Stats:
HP:
100
Atk:
5
Def:
4
SpA:
7
SpD:
4 (-)
Spe:
115 (+15% Accuracy)
Size Class:
3
Weight Class:
4
Base Rank Total:
30
Attacks:
Acrobatics
Aerial Ace
Air Cutter
Air Slash
Ancient Power
Attract
Beat Up
Belly Drum
Bide
Bite
Blast Burn
Block
Body Slam
Brick Break
Brutal Swing
Bulldoze
Captivate
Confide
Counter
Crunch
Curse
Cut
Defense Curl
Defog
Dig
Double Team
Double-Edge
Dragon Breath
Dragon Claw
Dragon Dance
Dragon Pulse
Dragon Rage
Dragon Rush
Dragon Tail
Dynamic Punch
Earthquake
Echoed Voice
Ember
Endure
Facade
False Swipe
Fire Blast
Fire Fang
Fire Pledge
Fire Punch
Fire Spin
Fissure
Flame Burst
Flame Charge
Flamethrower
Flare Blitz
Fling
Fly
Focus Blast
Focus Punch
Frustration
Fury Cutter
Giga Impact
Growl
Headbutt
Heat Wave
Hidden Power
Hone Claws
Howl
Hyper Beam
Incinerate
Inferno
Iron Tail
Leer
Mega Kick
Mega Punch
Metal Claw
Mimic
Mud-Slap
Natural Gift
Ominous Wind
Outrage
Overheat
Power-Up Punch
Protect
Quick Attack
Rage
Reflect
Rest
Return
Roar
Rock Slide
Rock Smash
Rock Tomb
Roost
Round
Sandstorm
Scary Face
Scratch
Secret Power
Seismic Toss
Shadow Claw
Skull Bash
Sky Drop
Slash
Sleep Talk
Smokescreen
Snore
Solar Beam
Steel Wing
Strength
Submission
Substitute
Sunny Day
Swagger
Swift
Swords Dance
Tackle
Tailwind
Take Down
Thunder Punch
Toxic
Twister
Will-O-Wisp
Wing Attack
Work Up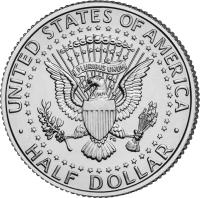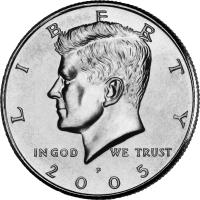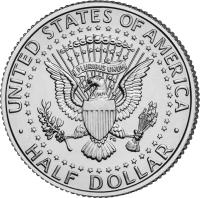 Ooraloo
sends out
nightblitz42
sends out and orders
Ooraloo orders
I ref