Flori♪a Man - The Sequel


Mafia Champion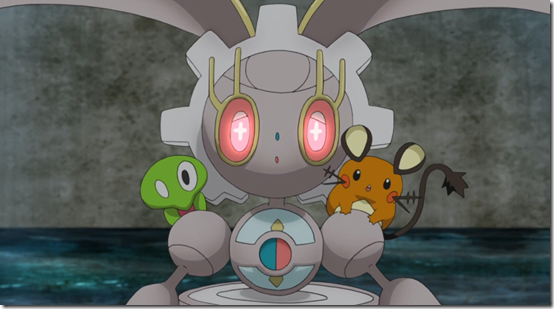 During ORAS Monotype, the concept of type bans were a concept that allowed teams to bypass Monotype's single-type rule, allowing things such as Mega Gyarados on Flying and Mega Aggron on Rock. When Monotype shifted to SM, the type-ban rule was abolished completely, eliminating the loophole that was created in ORAS. As the months progressed, many controversial bans such as Zygarde and Magearna came, but what would they be like in today's Monotype metagame? That's what we're going to discover in the first ever Monotype UN-Ban Tournament.
Standard Rules and Clauses:
Baton Pass Clause: Baton pass is banned
Same Type Clause: Pokémon in a team must share a type, both before and after Mega Evolution
Sleep Clause Mod: Limit one foe put to sleep
Species Clause: Limit one of each Pokémon
OHKO Clause: OHKO moves are banned
Moody Clause: Moody is banned
Evasion Moves Clause: Evasion moves are banned
Endless Battle Clause: Forcing endless battles is banned
HP Percentage Mod: HP is shown in percentages
Specific Tournament Rules:
This is a standard Monotype tournament with special exceptions.
This is a Single-elimination, Best of Three tournament.
Because some Pokemon are unbanned by Monotype but banned by OU, battles must be played in the Ubers format.
Matches must be played on Pokemon Showdown! or Smogtours.
A couple of mons will be unbanned each round. Some may be unbanned for one type only, while others may be unbanned on both of its respectable types. If you are caught trying to use a mon on another type instead of its intended type (i.e. using Aegislash on Steel instead of Ghost), you will be DQ'ed.
All replays must be recorded and posted. This is in place to not only watch some incredible battles, but to also analyze how previously banned mons would perform in today's Monotype metagame. If you don't post it, you will not receive the win.
All other standard tournament rules and guidelines will apply.
Signups will close next Friday, November 30th. Post "in" to join.
Last edited: