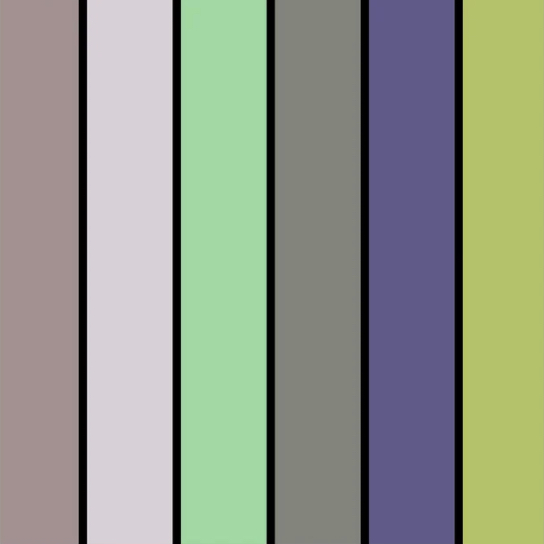 (click on the mons for the paste)
lately this gen I've been theming my teams with some albums and songs I like, however since this team is so atrocious it only seems fitting that I fill this rmt with songs I despise.
anyways….
this team like most of my other teams started with me scrolling through builder, and hatterene seemed interesting but I didn't want to make trick-room and wanted something other than the cm set. So I slapped some specs on it and threw together the rest of the team. hopped on one ladder game…. hatterene got
three kills.
seemed pretty promising.
team-building process (not in-depth whatsoever)
funny specs hatterene go burrrrr keeps hazards off the field for chien-pao.
band is considered bad because of hazards, but what if we keep hazards off the field with hat? band breaks and cleans.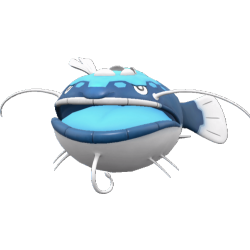 the donfather. wanted a physical wall and potential wincon outside of volcarona.
(other than the fact I love this stupid little guy) added for a bulky pivot
just overall bulky mon, punishes u-turn with flamebody.
roll compression mon, spin for when hatterne can't keep hazards off.
sets + explanation
MONSTER ENERGY GUN (Hatterene) @ Choice Specs
Ability: Magic Bounce
Tera Type: Fire
EVs: 252 HP / 252 SpA / 4 SpD
Modest Nature
IVs: 0 Atk
- Shadow Ball
- Psyshock
- Mystical Fire
- Draining Kiss
the goat herself, specs hatterne. At first glance hatterenes speed seems really really bad for a choice user (especially without trick room) but dang bro hat is bulky enough to pull it off. hatterene is an amazing anti lead with magic bounce declining hazards (and disrupting against stuff with spore willo etc.) specs allows for the use of a weaker fairy stab in draining kiss and allows hatterne to stay in the match for longer thanks to healing. Psyshock counters normal special walls such as blissey and clodsire. Shadowball is kinda filler since the prominent ghost types in the tier get hit by draining kiss / mystical fire. Speaking of mystical fire. with the combination of tera we gain a plethora of resistances against stuff that would normally hit super effectively (like make it rain) and gain a powerful stab. EVs provide as much bulk and damage as possible.
dear santa (Chien-Pao) @ Choice Band
Ability: Sword of Ruin
Tera Type: Dark
EVs: 252 Atk / 4 SpD / 252 Spe
Adamant Nature / Jolly
- Ice Shard
- Ice Spinner
- Crunch
- Sacred Sword
with a magic bounce user chien-pao can much more comfortably run band. pao is the second breaker of the team that can easily clean late game after resistances are removed. pretty standard set except for ice shard, which I like more than sucker punch because being trapped into clicking sucker while your opponent sets up for free kinda sucks. adamant feels better because you're only missing out on outspeeding max speed jolly moon and max speed cinderace, and the damage output is insane.
im ugly (Dondozo) @ Leftovers
Ability: Unaware
Tera Type: Water
EVs: 252 HP / 4 Atk / 252 Def
Impish Nature
- Curse
- Wave Crash / Body Press
- Rest
- Sleep Talk
Dondozo serves as a physical wall as well as a late game sweeper. A classical set that serves the team well, dozo can absorb status thanks to rest and become very threatening with curse if your opponent lets it get out of hand. Body press can be used although it sucks to not be able to hit ghosts. EVs provide maximum bulk.
funee hat (Slowking) @ Heavy-Duty Boots
Ability: Regenerator
Tera Type: Water
EVs: 252 HP / 4 SpA / 252 SpD
Calm Nature
IVs: 0 Atk
- Future Sight
- Chilly Reception
- Surf
- Slack Off
it's my boyyyyyy. ape and chi-yu cease to exist anymore so slowking might find a comfy little niche this gen. slowking serves as a bulky pivot with the combo of regenerator + chilly reception to get hat and pao in safely. Future sight applies offensive pressure against the opposing team (especially against darks trying to not get hit by FS because pao and hat hit them super effectively) EVs for bulk and tera water removes weaknesses against ghosts and darks (and u-turners).
Dragapult @ Heavy-Duty Boots
Ability: Infiltrator
Tera Type: Dragon
EVs: 76 Atk / 180 SpA / 252 Spe
Hasty Nature
- Will-O-Wisp
- Hex
- Dragon Darts
- U-turn

(thanks to chimp for recommending this set) helps against hands a lot, but you do lose out on slowkings ability to disrupt weather. U-turn still allows for our offensive guys to get in more often
SCREAM (Volcarona) @ Heavy-Duty Boots
Ability: Flame Body
Tera Type: Grass
EVs: 252 Def / 4 SpA / 252 Spe
Bold Nature
IVs: 0 Atk
- Quiver Dance
- Morning Sun / Giga Drain
- Flamethrower
- Bug Buzz
Volc serves as a late game sweeper with quiver dance. normal dual stabs (and bug buzz bypasses sub) morning sun allows for more quiver dance set up opportunities or alternatively giga drain gains stab thanks to tera grass and also heals (its preference really). EVs are a little odd, I like using volc as a physical blanket check for the stuff dozo can't handle, and tera grass resists pesky rock types.
im so tired (Iron Treads) @ Assault Vest
Ability: Quark Drive
Tera Type: Ground
EVs: 252 HP / 4 Atk / 252 SpD
Careful Nature
- Rapid Spin
- Knock Off
- Earthquake
- Volt Switch
glue mon, provides us with hazard removal outside of hatterene and another pivot to get out offensive guys in, aswell as special wall for the guys slowking can't handle. EQ is stab and knock off removes items such as leftovers etc. EVs for maximum bulk and tera ground removes weaknesses against stuff like aura sphere valiant.
threats


tera fairy can be annoying. sometimes you have to sack something to chunk it so something faster can revenge kill
same reasoning as above. you can tera volc and start mashing quiver dance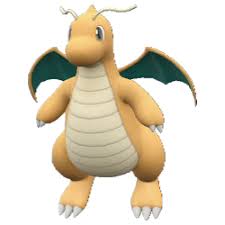 not too bad, you can go for a burn with volc and you got don in the back.
matchup sucks, you can try to burn with volc psyshock hits pretty hard from hat.
probably some other stuff
conclusion and shoutouts
shoutouts to YOU for reading this you're probably a goat
SHOUTOUTS to my goat friend Abby for inspiring this team <3
to quote this one kid on ladder after I ohkoed his Toxapex with hatterene "ur a fucking loser"
and thus I knew this team was amazing
thanks for reading ^_^
(I got more rmts coming, next one is probably gonna be with demon days)
no I didn't proofread grammar is hard
(replays coming soon)
Last edited: