This is my original OU team. Any suggestions are welcome.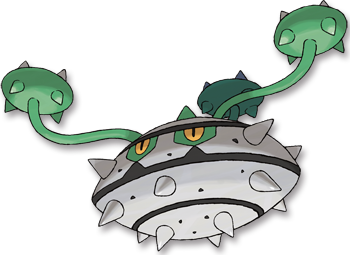 Ferrothorn (M) @ Leftovers
Trait: Iron Barbs
EVs: 252 HP / 252 SDef
Sassy Nature (+SDef, -Spd)
- Thunder Wave
- Spikes
- Gyro Ball
- Power Whip
Role: Ferrothorn is great pokemon on any team. He is my current lead. Leftovers is for recovery. The evs make him very bulky especially in special defence. Sassy helps gyro ball do more damage and adds extra bulk. Thunderwave is for crippling sweepers and other leads. Gyro Ball is for quicker threats like scarf users. Power Whip is primary STAB. His main role however is to set up as many layers of spikes as I can and hopefully force a few switch ins using twave.
Blissey (F) @ Leftovers
Trait: Natural Cure
EVs: 252 HP / 4 Def / 252 SDef
Calm Nature (+SDef, -Atk)
- Aromatherapy
- Softboiled
- Seismic Toss
- Toxic
Role: He is a special wall. I decided not to invest any evs into def because i could switch out if i see a physical attacker. It has made a huge difference. Almost no special attackers can kill him. Leftovers adds to this by healing him. Aromatherapy is a great move for this team. Latios and terrakion cannot even function if they a paralyzed so i heal them. Softboiled is for self recovery which makes him a lot better. Seismic Toss is just general attacking. Toxic makes him actually able to kill the pokemon he stalls.
Gilla Monster (Quagsire) (M) @ Leftovers
Trait: Unaware
EVs: 252 HP / 252 Def
Lax Nature (+Def, -SDef)
-
Ice Beam
- Earthquake
- Recover
- Encore
Role: Gilla Monster is the inspiration of the team. The nickname seems like it would bother people if he messed up their strategy which he is very good at. I have him physically bulky because i didn't have enough of it on my team. His ability unaware is amazing. He has saved me multiple times. With his ability he can easily take down SD sweepers DD sweepers and shell smash users. I have Blizzard for dragonite,salamence and other setup dragons. Earthquake is for steel types like Lucario who try to SD sweep me. It also does well against other Terrakions. Recover makes him able to heal off the damage that he takes. Encore is for if any pokemon trys to setup against him.
Mamoswine (Tusks) @ Choice Scarf
Trait: Snow Cloak
EVs: 4 HP / 252 Atk / 252 Spd
Adamant Nature (+Atk, -SAtk)
- Earthquake
- Stone Edge
- Icicle Crash
- Ice Shard
Role: Tusks is my favorite revenge killer. I know most people don't use choice Scarf but trust me it works amazing. Snow Cloak actually saved me once against a hail team. The Evs and nature give him maximum power and speed. Icicle Crash is the primary STAB which with scarf i think is better than choice band ice shard. Plus it gets flinch. Ice shard is if dragons get in a few dragon dances and he can no longer outrun them. Earthquake is for steel types and fire types. Stone Edge is for added coverage. Choice Scarf catches so many people off guard and in my opinion works so much better than choice band i can't see why not to use it. He can kill most dragons and all 3 geneies.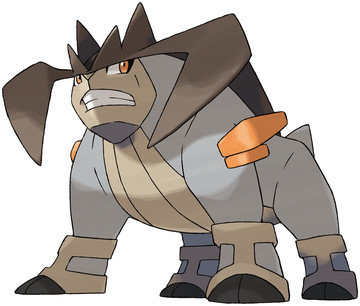 Terrakion @ Life Orb
Trait: Justified
EVs: 252 Atk / 252 Spd
Jolly Nature (+Spd, -SAtk)
- Swords Dance
- Close Combat
- X-Scissor
- Stone Edge
Role: is my SD sweeper. He has enough bulk to usually set up a sword dance. Once he does his power is unreal. Close Combat is a powerful STAB that kills almost everything that doesn't resist it and even some that do. His Ability helps if I switch in on any dark moves. X-Scissor is for added coverage and kills Slowbro. Stone Edge is for flying pokemon. He does well with Latios because latios lures dark pokemon. I used to use EQ over x-scissor but i realized it was redundant with close combat.
Latios (M) @ Life Orb
Trait: Levitate
EVs: 252 SAtk / 252 Spd
Timid Nature (+Spd, -Atk)
- Surf
- Thunderbolt
- Draco Meteor
- Hidden Power [Fire]
Role: He is a great special sweeper. I have him because he is powerful and requires no setup. Also lures darks. With the nature and evs he is very powerful and fast. Levitate helps Terrakion out to. Surf is for rock ground and fire pokemon. Thunderbolt does pretty good against flying and water pokemon. Hp fire deals with scizor ferrothorn and other steel pokemon. Draco Meteor is for other dragons or if I really need to kill something. It can OHKO a lot of pokemon.