The "MyPokemonBase" project is a project that i started a pair of days ago, and is something i was planning for a loong time...
Test Link:
https://my-pokemon-base-client-hllemoefpf.now.sh/upload
¿What is it?
The main objetive of MyPokemonBase is to create and manage different versions of some teams, publish them in a public repository with its issues and strengths, note this is
not
a TeamBuilder, it does receive Importables, and lets you add some extra info about the team, create different versions of them and share them.
Completed Functionalities:
+ Upload a team like
pokepast.es
+ Add team
Threats
and
Strengths
+ Fork teams
+ Extract importables
Paste your importable Here: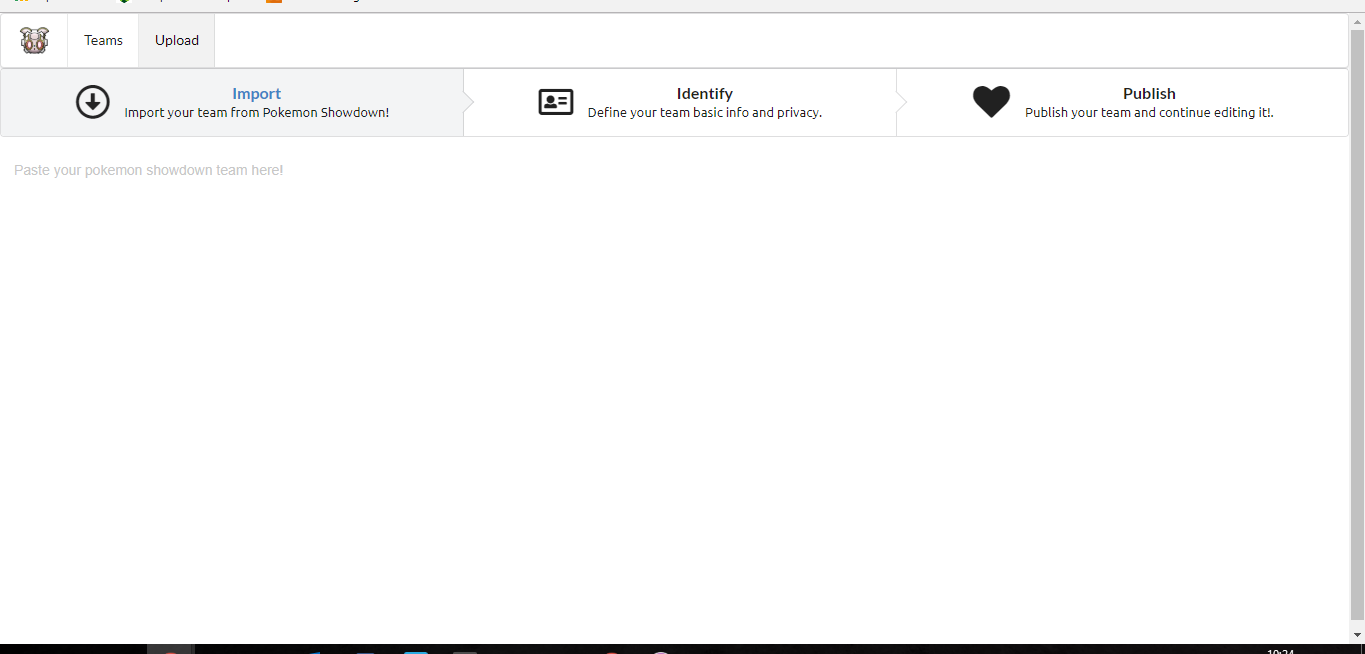 Write team details:
Click Next and Share it <3:
You can see your team anytime:
What is not done:
+ Team editing with password
+ A
Domain Name
for the service
+ Team Index
+ Tier Index
+ Comments
+ Pokemon Guides
+ Pokemon Damage Calcs
+ Etc...
Last edited: