LOL EMO!!!!









Social Media Head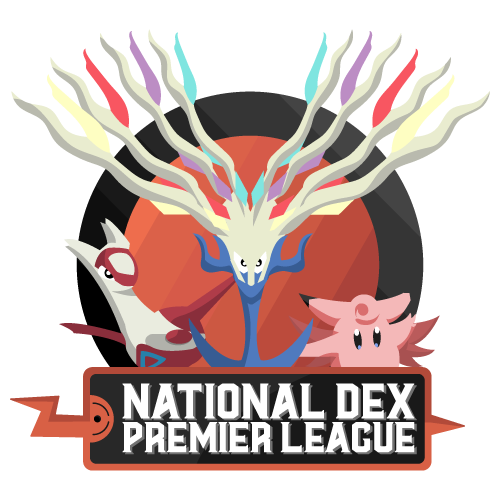 art by Dharma
​
Welcome to the third iteration of National Dex Premier League! This tournament will last an extended amount of time, so keep in mind that you must be available throughout the tournament's duration while signing up. When you sign up, you are not only committing to being active, but also to being a positive presence. No matter how your team performs in this tournament, you are promising to be a good sport and are promising to contribute to your team. Poor behavior, with this in mind, will be notice and will affect future managers' view on you in future iterations of this tournament.
This tournament will also have a Custom Avatar Prize for the winners!
The teams and managers are as follows:

Vice City Victinis |
MANAGERS
:
Kate
,
Isza

Boots House Down Blacephalons |
MANAGERS
:
sasha
,
gum
Wildin' Weaviles |
MANAGERS
:
Milo
,
peap

Swagging Summerchus |
MANAGERS
:
Fc
,
adem

Limitless Lunalas |
MANAGERS
:
DerpyBoi
,
eu

Treehugging Torterras |
MANAGERS
:
ez
,
JP192

Galarian Phoenix |
MANAGERS
:
Ryuji-Sempai
,
astralydia

Team Name TBA |
MANAGERS
:
Daruma
,
dunoks
The following is the format for NDPL III:
National Dex OU​

National Dex OU​

National Dex OU​

National Dex UU​

National Dex RU​

National Dex Monotype​

National Dex AG​

National Dex Bo3 (OU/UU/RU) (G1 is OU, Loser picks next)​
Do not sign up if you are not willing to play for the entirety of the tournament. Do not sign up for metagames you don't want to play for the entire tournament.
Signups will last 2 weeks and will end sometime during the weekend of
September 2nd-4th at 11:59pm GMT -4
, and the draft will occur shortly after signups close at [TBA].
Use this format when signing up:
Code:
Player Name:
Tiers:
Timezone:
Forseeable Inactivity:
IT IS CRUCIAL THAT YOU FOLLOW THIS SIGNUP FORMAT SO IT IS EASIER FOR THE HOSTS TO SET UP MOCK DRAFTS AND EVENTUALLY THE REAL DRAFT.
Don't post here if you aren't signing up. Discussion can be done in the NDPL Commencement thread.
Last edited: