What's up smogonites, its Beginner14 here as usual bringing you a Bw Rmt. Today I will show you a couple of pokes that are offensive and couple that are defensive. I know, doesn't sound too appealing. But it works. I named this offensive stall because it was 4 wallish pokes and 2 sweepers. And once again, I run sand. Sand is too good in UU, especially with stoutland roaming around. But enough of that, Let's move on to the team.
Team At a Glance
Hippopotas(M)@Eviolite
Trait:Sand Stream
Evs: 252 Def/252 Hp/4 SpD
Impish Nature(+Def, -SpA)
-Stealth Rock
-Earthquake
-Roar
-Slack Off
This little guy, never lets me down. Bulky even without Eviolite. Rocks are crucial in this tier, because there are just lots of things that are weak to it. Even some special attackers can't Ohko Hippopotas even if there moves are super effective. Hippopo is also my only and best counter to choice scarf Darmanitan, which would otherwise severely dent the rest of my team. I could just shrug off a Flare Blitz with Slack Off. As well as roar just to rack up residual damage on the opponents team. Even if Hippo go down, it's team mates will certainly avenge him. He is only part one of the core.
Registeel@Leftovers
Trait: Clear Body
Evs: 252 Hp/252 Def/ 4 Atk
Impish Nature(+Def, -SpA)
-Thunder Wave
-Toxic
-Iron head
-Seismic Toss
Part 2 of the Defensive core, Registeel is my other physical defensive wall, just in case Hippopotas goes down. Regi's job is to tank a hit from a physical attacker, and force them out into their special attackers. Then, I could proceed to thunder wave or toxic them. One of the pokes that like switching in on Registeel is chandelure. But it would take a huge amount from entry hazards, and then it will get T-Waved, crippling it and making it useless for the rest of the game. It also gives my stoutland an easier time for late game. Regi gets at least a kill and game. Toxic along with entry hazards will wittle down the opponent in no time. Especially a pain in the ass rapid spinner such as Hitmontop and Blastoise.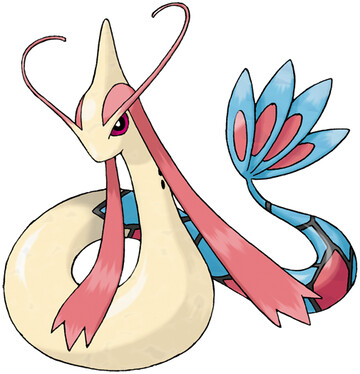 Milotic(F)@Leftovers
Trait: Marvel Scale
Evs: 252 Hp/ 252 SpD/ 4 Spe
Calm Nature(+SpD, -Atk)
-Scald
-Ice beam
-Dragon tail
-Recover
Alot of pokes in the UU tier is weak to subsplit Chandelure, or at least my team is. That's why milotic is here. It takes only about 30% from scarf Chandelure's shadow ball, and can ohko it back with scald. Dragon tail, with Hippo's roar, and Registeel's toxic can be a extremely effective core. What's great about Milotic is it's ability, Marvel Scale. When it gets status, it's defensive rises up by 50%. This will make Milotic even more bulky, and a hard wall to take down. Plus, there's always a 30% burn chance with scald, which really would piss off the opponent.
Deoxys-D @Leftovers
Trait- Pressure
Evs: 252 SpD/252 HP/4 Spe
Calm Nature(+SDef, -Atk)
-Recover
-Taunt
-Spikes
-Night Shade
Deoxys-D is the back up for Milotic, as well as the Spiker for my team. Spikes is extremely important to my team, because its based upon phazers and racking up residual damage. Of course, without them is not the end of the world, but it would really easy my two sweepers time by wearing down the opponents team. I run 4 Spe evs in order to outspeed other Deoxys-D's with no speed investment. Also, min speed roserade.
Heracross(M) @Choice scarf
Trait-Guts
Evs: 252 Atk/252 Spe/4 HP
Adamant nature(+Atk, - SAtk)
-Megahorn
-Close combat
-Stone edge
-Earthquake
Heracross is my main physical sweeper. It moves have definitely lots of coverage and the only reason I run earthquake instead of night slash is because of Chandelure. Of course that Chandy wants to come in on a 4x resisted megahorn, but psych, EQ to the face. I also run earthquake to hit nidoqueens and kings who resist megahorn. You do not want to status heracross either, because that guts power will rip apart your team.
Stoutland(M) @Choice Band
Trait- Sand Rush
Evs: 252 Atk/252 Spe/4 HP
Adamant Nature(+Atk, -SAtk)
-"Retaliate
-Return
-Fire fang
-Crunch
GG. That's the first thing it says when it comes onto the field. With Sand rush doubling its speed, even scarfers can't outrun this mighty dog. You must treat stoutland with great care, because return nearly Ohkoes the entire metagame after stealth rock damage. Even the best counter to stoutland, like gligar, is 2 hit Koed by return after stealth rocks damage. Stoutland is my late game sweeper. It would be rather easy because the core and heracross already destroyed half of the opponents team. In case spikes and rocks haven't finished off ghosts, crunch will take them out. Fire fang to hit stuff like ferroseed, which lately I've been seeing more and more off. You don't want to kill any of stoutland's precious team mates either, or you'll get completely demolished by a STAB 140 base Retaliate.
Well, this is the end of the team. If you enjoy you could leave a like, that would be greatly appreciated, and don't forgot to rate. That will be all for today, and I'll see you guys next time.
Changes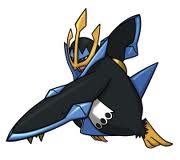 Empoleon(M)@ Leftovers
Trait:Torrent
Evs:252 Hp/252 SpD/4 Spe
Calm Nature(+SpD, -Atk)
-Scald
-Protect
-Roar
-Toxic
I wanted to try something new, and since Deoxys-D is now banned, and since I really don't like using Roserade, I tried out Empoleon. And let me tell you, this thing, although it doesn't have any recovery moves, tanks special hits like nothing. Leftovers, almost serves as a recovery move when paired up with protect. I run protect on Empoleon just to scout choice users, such as flygon, and darmanitan. After Deo-D was banned, this team changed more to a toxic stalling team. It utilizes burns, and toxic to wear down the opponents team in order to clear a path for stoutland.
Xatu(M)@Leftovers
Trait:Magic Bounce
Evs: 252 Hp/ 252 SpD
Calm Nature( +SpD, - Atk)
-Roost
-Night Shade
-Psyshock
-U-Turn
I thought Empoleon was doing its job just fine. I replaced milotic with this xatu, because then Roserade would be pretty annoying to deal with. Xatu can bounce the sleep powder back and take giga drains nicely. Max Special defense in order to take sludge bombs better. At first, I ran toxic on Xatu, but I soon replaced it to Xatu, enabling it to beat roserade at 65 percent or lower health. U-Turn to scout choice users, also to get away from pursuit users such as krookodile and houndoom before they can come in. I run a minus attack nature, also 0 atk Ivs, so that xatu will not be 2 hit koed by sableye's foul play.
Slowbro(M)@Leftovers
Trait: Regenerator
Evs:252 Hp/252 Def/4 SpD
Bold Nature(+ Def, -Atk)
-Scald
-toxic
-Psyshock
-Slack Off
SD Cobalion is a a huge threat to this team. That's why I replaced heracross with slowbro. It can take both iron head and CC for days. And Besides, I used Heracross for ages and I wanted to try something new. I also run Psyshock on this thing because it does like 70 percent to Roserades. It's nice ability, regenerator, allows it to heal itself, if it becomes necessary if it can't slack off in time.
Magneton@Eviolite
Trait:Magnet Pull
Evs:252 Spe/252 SpA/ 4 Hp
Modest Nature(+SpA, -Atk)
-Magnet Rise
-Thunderbolt
-HP Ice
-Substitute
Registeel was not working, so I replaced it with Magneton. It's Sky high Special Atk, and its awesome magnet pull abilities, enables it to trap and kill those annoying steel types, such as opposing Empoleon, and the common Bronzong. After Magnet Rise, Bronzong is nothing but set up fodder for Magneton. I would also sub on before I kill the Bronzong, ensuring me another round to deal heavy damage with Stab Thunderbolt.
Final Glance