IMMA TEACH YOU WHAT SPLASHIN' MEANS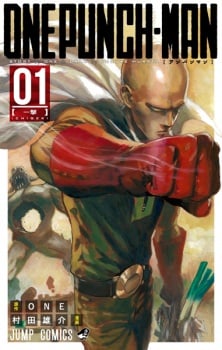 (Click Cover to Read)​
This series has been a pretty big hit among the manga community and has seen a huge surge in popularity in mid-2013. Beautiful art-style coupled with a hilarious and unique storyline this Manga turns a metaphorical fresh-leaf in the fighting genre. Like seriously who would have thought there would be such a fascinating story about a man BORED with winning?
So why not have a stab and see if any other fans are here over at Smogon?
Synopsis
In this new action-comedy, everything about a young man named Saitama screams "AVERAGE," from his lifeless expression, to his bald head, to his unimpressive physique. However, this average-looking fellow doesn't have your average problem... He's actually a superhero that's looking for tough opponents! The problem is, every time he finds a promising candidate he beats the snot out of them in one punch. Can Saitama finally find an evil villain strong enough to challenge him? Follow Saitama through his hilarious romps as he searches for new bad guys to challenge!
--
The story is the main selling point of this manga IMO. Move over Shonuens with identical plotlines and dark serious post-apocalyptic stories where you're drip-fed details. Absolutely hilarious while still managing to remain pretty simple and direct. Art Direction is fantastic with an extraordinary attention to detail. Character development is thorough and well paced despite the plot being comic in nature, by no means is it shallow.
The USP is however the Protagonist Saitama itself, The creator has managed to create a deep interesting character, which still manages to look like it walked out of a saturday morning kids show. And the villains to a large degree are a parody of your typical anime/manga villains, (which is great humor-wise!)
So yeah, discuss!
Last edited: