Work!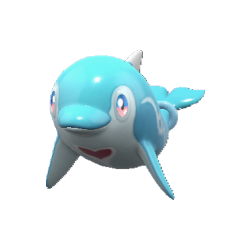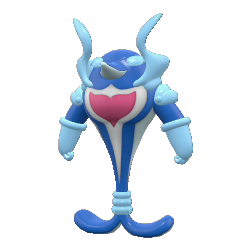 Palafin
Type: Water
Ability: Zero To Hero (After switching out, it transforms into Hero Form)
Stats:
Zero Form: 100/70/72/53/62/100
Hero Form: 100/160/97/106/87/100
Movepool
Physical: Jet Punch*, Liquidation, Wave Crash*, Close Combat, Ice Punch, Flip Turn, Zen Headbutt, Tera Blast
Special: Grass Knot
Status: Bulk Up, Taunt, Encore
Jet Punch: 60BP, Water, +1 priority
Wave Crash: 120BP, Water, 33% recoil
Pros
- beefy attack stat and a sizeable bulk increase once Hero Form is activated
- strong priority compliments the attack stat
- speed tier is acceptable
Cons
- difficult to bring in while in Zero form
- walled by nearly all bulky Waters due to coverage gaps
Terastalizing
- Water Tera is quite valuable for the extra punch on its Water STAB
- Grass or Electric can help it navigate around bulky Waters that check it
Potential Set
Palafin @ Choice Band
Ability: Zero to Hero
Tera Type: Water
EVs: 4 HP / 252 Atk / 252 Spe
Jolly/Adamant Nature
- Flip Turn
- Jet Punch
- Close Combat
- Zen Headbutt / Grass Knot
Flip Turn allows it to get out as a fast pivot to activate the ability. CB Jet Punch is a strong cleaning option backed off of its attack stat, especially with Tera Water. Last two slots are primarily for dealing with Slowtwins, Toxapex and Gastrodon; CC is its strongest coverage move. Zen covers Pex while Grass Knot is its only way to hit Slowtwins. Realistically though, you're better off Flip Turning on them.