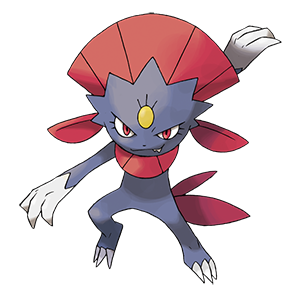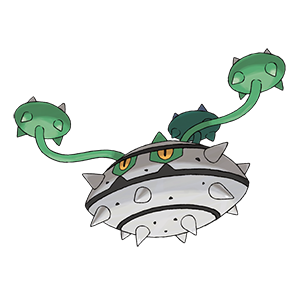 Para
Sight
RMT
Scarf Blacephalon
Ft. Twave
Ferrothorn
https://pokepast.es/fe0cbd5bb65b046c
(new paste in comments)
Hello, welcome to the ParaSight RMT. The basic idea for the team was to build a balance offense around Scarf Blacephalon, something that could break down fatter teams and Beat Up offenses that might normally bother some forms of balance a lot.
Teambuilding:







Scarf Blacephalon was my first pick, and became part of the core I wanted to build with.




I wanted a tank that would grant some momentum and utility, Landorus happens to be very splashable and fit the role.


After Landorus and Blacephalon I wanted to ensure I had a water resist which could bring safe momentum to the team, Slowbro fulfills this role. With Colbur Berry it checks Weavile and Bisharp (bar Beat Up) which could otherwise exploit the current core easily, and Future Sight bolsters Blacephalon's breaking ability.


I realized Weavile could benefit from Slowbro as well. Weavile gives the team a Ghost-type resist, as well as some offensive leverage against Tornadus and Garchomp which can otherwise violate this team.



The team didn't have much to check Kartana, Rillaboom, bulky Water-types, and the other birds. It forms a nice defensive core with Slowbro and Landorus, which maintains momentum and keeps the team from being too stagnant.




At this point the team had a pretty big hole to CM Clefable and greedy choice or boost attackers, which were manageable but nonetheless difficult to play around. I chose Twave + Iron Head Ferrothorn to manage this issue, as it can cripple said greedy choice or boost attackers and allow its teammates to pick them off. Ferrothorn has the added benefit of bluffing certain coverage and covering annoying random Pinkacross threats, which this team appreciates.
Sets:
Blacephalon
@ Choice Scarf

Ability: Beast Boost
EVs: 252 SpA / 4 SpD / 252 Spe
Timid Nature
IVs: 0 Atk
-
Shadow Ball
-
Flamethrower
-
Overheat
-
Trick
The basic choice attacker Blacephalon set. Strong Ghost and Fire-Type stabs to pair with high speed and Trick for crippling special walls.

Weavile
@ Heavy-Duty Boots

Ability: Pressure
EVs: 252 Atk / 4 SpD / 252 Spe
Jolly Nature
-
Ice Shard
-
Knock Off
-
Triple Axel /
Low Kick
-
Swords Dance
The standard SD Weavile Set, a dangerous lategame sweeper which benefits from Blacephalon's speed control and breaking ability. Your coverage can change depending on your preference. Triple Axel for more overall power as a strong Ice Stab, and Low Kick for steels that might otherwise give you trouble such as Ferrothorn or Melmetal.
Zapdos
@ Heavy-Duty Boots

Ability: Static
EVs: 248 HP / 240 Def / 20 Spe
Bold Nature
-
Discharge
-
Hurricane
-
U-turn
-
Roost
Bulky Zapdos with no Defog to maintain momentum and reduce prediction reliance. The Volt Switch sets tend to lose momentum in front of ground types, however, U-Turn is guaranteed momentum that allows us to run Discharge as a way to annoy things like Slowking-Galar, Heatran, and other resists. 20 Spe EVs here to get around Timid Magnezone and Bisharp, which otherwise outspeed bulky Zapdos.

Landorus-Therian
(M) @ Leftovers

Ability: Intimidate
EVs: 252 HP / 4 Def / 252 SpD
Careful Nature
IVs: 23 Spe
-
Defog
-
U-turn
-
Toxic
-
Earthquake
SpD Defog Landorus, as Zapdos doesn't run Defog. With the support of Zapdos and Ferrothorn, crippling Heatran isn't a difficult task with some predictions. This can give the team a way to artifically increase Landorus's longevity because it isn't as stressed checking it, meaning your Defogger is around for longer.

Ferrothorn
@ Leftovers

Ability: Iron Barbs
EVs: 248 HP / 248 Def / 12 Spe
Impish Nature
-
Thunder Wave
-
Stealth Rock
-
Knock Off
-
Iron Head
As mentioned, Ferrothorn is here to ease matchup against CM Clefable and choice or boost attackers, in addition to a few others. It is the rocker of the team, as Landorus cannot afford to run Stealth Rock. 12 Spe EVs creeps other Ferrothorn and outspeeds Clefable once it is paralyzed, which allows it to Para-Flinch Clefable. Iron Head is a great neutral, and a way to surprise Ninetales-A that might otherwise assume it is safe in front of Ferrothorn.

Slowbro
@ Colbur Berry

Ability: Regenerator
EVs: 252 HP / 252 Def / 4 SpD
Relaxed Nature
IVs: 0 Atk / 0 Spe
-
Future Sight
-
Body Press
-
Slack Off
-
Teleport
Standard Future-port Slowbro. It supports the offensive presence and keeps our things like Buzzwole, Urshifu-R, Zapdos-G, as well as Toxapex and weakened walls. Colbur Berry lets it check Weavile and Bisharp barring Beat Up, which gives this team some defensive leniency when needed.
Major Threats:

Flamethrower + CM
The game ends if conditions for stopping it aren't met. It needs to be Paralyzed and brought down by Iron Head or another STAB (I.E. Triple Axel, Eq), OR you need to Trick Choice Scarf onto it. Unaware sets with Aromatherapy are also an issue, as they remove the status that the team makes progress with.

Bulky Water / Ground-types
Bulky Ground / Water-types really annoy this team, as Ferrothorn does not have Power Whip. You will rely on your neutrals a lot, in addition to Toxic from Landorus. Gastrodon is the most manageable of the 4, as Sticky Hold means it takes max from Weavile everytime and Storm Drain isn't doing anything for it.

Eruption + Air Balloon
Eruption + Air Balloon slams this team, as there are limited switches and most of the time there isn't a reason for Heatran to NOT click Eruption out of the gate. You'll always end up sacking something to it unless your opponent is a little too conservative with their use of it. Try chipping it down and use your faster breakers to your advantage. If they get greedy at the start of the match and you lead Ferrothorn, Knock off or Twave are easy clicks. However, this should be done sparingly because Ferrothorn provides a lot of defensive utility.

Bulk Up
Zeraora violates this team most of the time, especially if stacked with a bulky SpD wall that Blacephalon has trouble getting past as you might need to Trick. Either keep Landorus very healthy or wear down Zeraora gradually so it is in range of Blacephalon with Scarf.

(


)
Rain
Rain isn't always the most troublesome, but with Seismitoad, Zapdos, and Thundurus-Therian it is significantly less pleasant to face. When paired with other fast rain members like Barraskewda it breaks the camel's back and the core needs to play very carefully so as to not get quickly put away. Watch your opponent's progress and be aggressive, Ferrothorn is a valuable asset and if your opponent gets greedy even more so.
ID + BP / Specs
If Magnezone traps and removes Ferrothorn your Rocks go out the window, especially if they have a defogger like Corviknight. Specs is less imposing because it is somewhat prediction reliant, but busts holes in this team regardless. Be careful around it, get Blacephalon or Low Kick Weavile in consistently and put your opponent on their backfoot.

Specs / Scarf / CM
You have a few ways around it, though it is devastating if your checks aren't kept healthy. Tapu Lele that get greedy or don't have Focus Blast can be crippled by Ferrothorn, while Blacephalon can check it. Your tankier builds can sponge a hit or two before becoming fodder, so they can help to check Lele as well.


Ghost-types
They blow holes in the team if you aren't careful, and will almost always claim a kill. Ironically, Scarf Blacephalon is the most imposing, while Dragapult and Aegislash pose a similar threat. Keep your checks healthly, and pay aggressively so the Ghost-types don't keep you on your back foot.

It's Volcarona.
Similarly to Clefable, if conditions for stopping it aren't met you auto-lose. Keep Landorus Healthy, catch it off-guard if it gets too greedy, and play so you keep your opponent reacting. This gives them less chances to facilitate a sweep and minimizes your overall necessary risks.
[EDIT]
CM + Taunt
Tapu Fini is much like Volcarona or Clefable in the sense that, if left unaccounted for, it can become a game ending sweeper. This one is especially dangerous for the reason that it doesn't get shut down by Thunder Wave, and even if you stall turns Tapu Fini can always click Taunt. You shouldn't let it get past one or two boosts, at which point you're just praying to land a crit with Zapdos or paralyze it once the terrain runs out. This issue can be alleviated by running a more offensive Zapdos set, but that gives up a lot of bulk on Zapdos for things like Kartana or Rillaboom that it wants to check.
Replays:
I don't have any replays at the moment, I'm prone to never saving anything and just clicking out. I'll work in this in the future once some kinks of the team are worked out, and I can get a higher ELO for more accurate results.
Thanks for reading! Please be sure to respond with any concerns, changes, or criticism, it's always appreciated.
​
Last edited: