Round is complete! If you want to host the next round feel free to post a deadline.
Here are the results:
I wrote:
It's picture day at school today so the parent pokemon made sure their offspring looks extra presentable
Cretacerus
JAGFL
World-famous photographer, Cubone, takes pictures of Rampardos and Salamence's children. Bagon does not like this very much.
Ivy
Kalalokki
cubone taking a picture of cranidos and bagon using an old studio camera, while an axew(?) looks on angrily
A Cake Wearing A Hat
chuckeroo777
Cubone takes a picture of bagon axew and rampardos.
PieRomancer
P Squared
Cubone critically examining a framed photo of fellow dinosaur-like Pokemon
Gravity Monkey
Felines
Cubone holds back tears as he surveys several pictures of Pokemon (Skiploom, Cranidos, Nidoking, etc.) Why does he have these pictures? Perhaps we'll never know...
LifeisDANK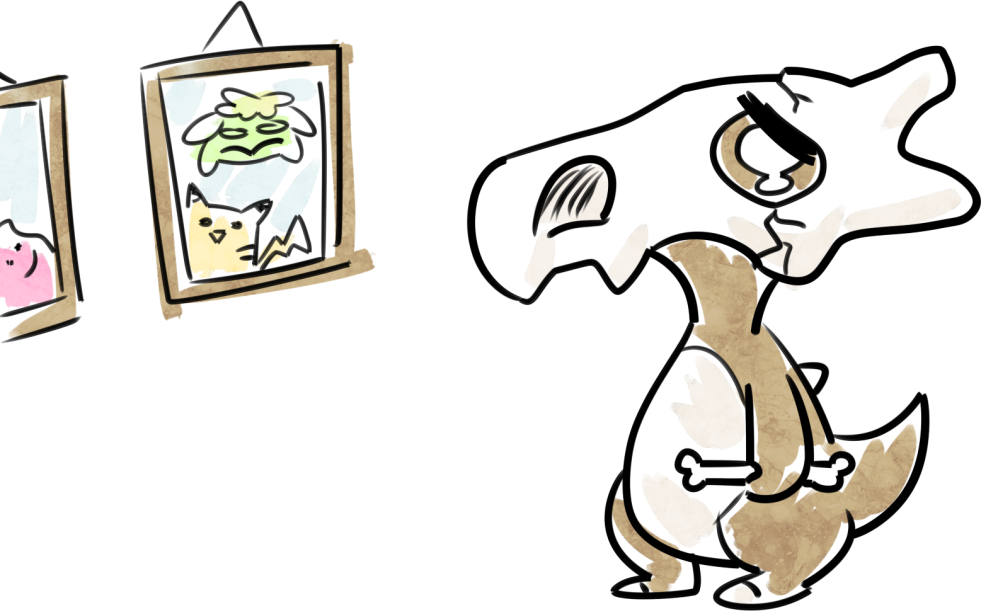 Yoshiblaze
Cubone sadly looks at a portrait of a happy Pikachu and Skiploom (possibly mother and child as they're in the same egg group) playing together.
vzxt
lyd
a sad marowak in its bed looks at a picture of pikachu and skiploom
HONK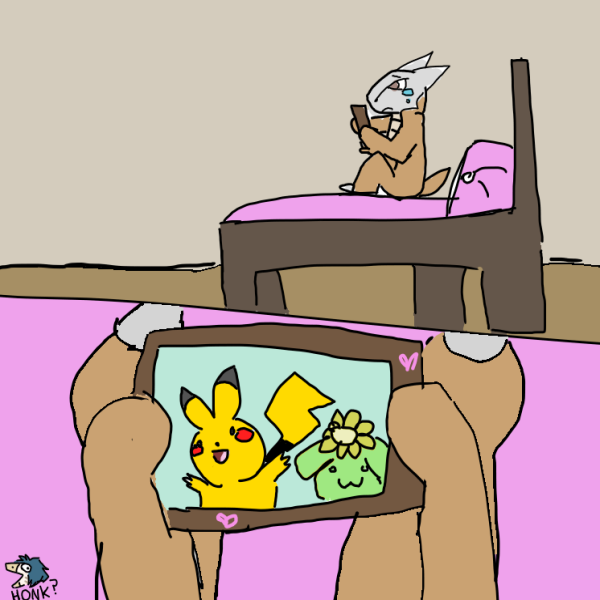 internet
marowak sits on a bed, lamenting the loss of her war buddies pikachu and skiploom