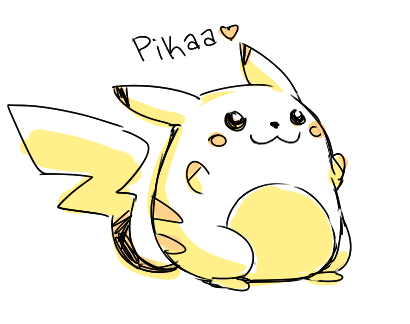 [Overview]
When looking at Pikachu's stats you might wonder why anyone would use this over Plusle, Minun or even some electric types from LC such as Elekid or Chinchou. The answer is it's signature item, Light Ball, which doubles it's special attack making it the most powerful special attacker in the tier excluding the occasional Clamperl and with few electric and ground types, Pikachu can hit most of the tier for at least neutral damage and it also has access to surf which can help dealing with ground, rock and fire types however it's defenses are pathetic making Pikachu very easy to revenge kill by faster pokemon or pokemon with priority moves.
[SET]
name: Substitute
move 1: Thunderbolt
move 2: Surf / Hidden Power Ice
move 3: Substitute
move 4: Encore / Hidden Power Ice
item: Light Ball
nature: Hasty / Mild
evs: 252 SpA / 4 Atk / 252 Spe
[SET COMMENTS]
Moves
========
While Thunder has more power, Thunderbolt has more accuracy but it's your choice, both moves do a lot of damage against water types like Huntail, Wailord, Relicanth, Dewgong and Kingler and also against flying types like Pidgeot, Murkrow and Golbat. Surf can deal with rock, ground and fire types such as Flareon, Pupitar, Torkoal and Sudowoodo. Hidden Power Ice gives Pikachu perfect coverage allowing it to hit the entire tier for neutral damage and also helps Pikachu against grass types like Roselia and Belossom. Substitute allows Pikachu to attack one more turn before fainting to almost any attack. With a bit of prediction Encore can be very useful since the opponent will be locked onto one move, you can switch into a pokemon that resist the move their using or allows Pikachu to KO some pokemon that thought they could setup on it.
Set Details
========
Since Pikachu can't take hits from anything, it's defense or special defense are pretty much there just to be lowered for another stat to be raised. Hasty allows it to outspeed more pokemon like Pidgeot, Murkrow, Plusle and Yanma and also outspeed pokemon that would normally cause a speed tie like Golbat, Furret, Piloswine, Poliwhirl, Venomoth and Vigoroth, this is very important due to it's very low bulk.
Pikachu can really switch only after one of it's allies fainted or if it's the lead and also just hope the opponent doesn't have priority and you also must be faster than it or you can try predicting switches or if the opponent is going to use a status move but if you manage to do all of that then Pikachu behind a substitute is quite dangerous since it's so powerful, it also manages to 2HKO top threats like Hitmonchan, Chimeco, Mawile and Flareon, basically don't let it take any hit.
If it doesn't have Hidden Power Ice then Pikachu appreciates some help from Flareon, Pidgeot, Murkrow and Golbat since they can hit both Roselia and Bellossom with super effective moves, it also appreciates help from grass types like Bellossom, Roselia and Tropius to help it against Whiscash. Since Pikachu will die to pretty much any priority move from Pidgeot or Hitmonchan, Haunter and Sableye can switch into both since they are immune to both moves. Arbok can switch into Hitmonchan pretty safely thanks to it's resistance to fighting type moves and also access to intimidate.
Other Options
=============
Thunder Wave can be very helpful against pokemon that usually outspeed Pikachu or it can be helpful if Pikachu's nature is Mild since then it can probably outspeed everything without a priority move. Volt Tackle and Double-Edge are options if you want more power but they are a bit too risky if used with Substitute, Pikachu can also use Hidden Power Grass for Whiscash.
Checks and Counters
===================
Pikachu simply can't take a hit at all so it gets destroyed by anything that outspeeds it like Pidgeot if it's running timid. Whiscash is a threat to any Pikachu that is not carrying hidden power grass due to it's immunity to Thunder/Thunderbolt and it only taking neutral damage from Surf. Priority users like Hitmonchan and Pidgeot destroy Pikachu.
Last edited: