resident enigma



Moderator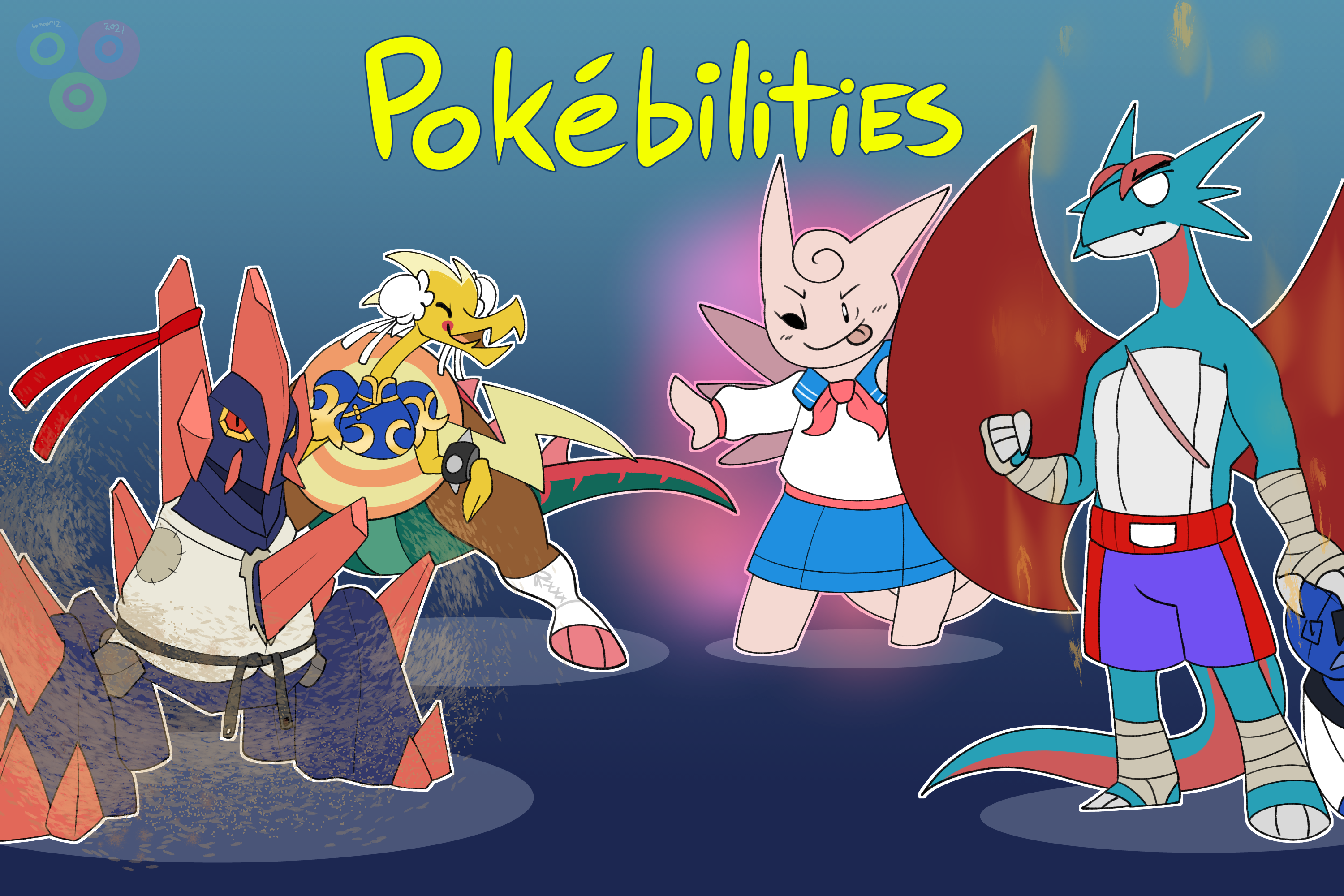 Magnificent (albeit outdated) banner by @hambor12 (external link)
Credit to Throbulator36 for the concept. Programming by urkerab
Co-lead by me and Rach
Approved by drampa's grandpa and in the hills
​
Premise
All of a Pokémon's obtainable abilities are active simultaneously.
Introduction
Ever wished that Salamence can have both of its abilities—Intimidate and Moxie at the same time? Have you desired that a Pokémon could use all of its abilities to their full potential? Here is the OM for you!
In this meta, a Pokémon can have all of its abilities at the same time. Here's is the
original thread
from when it was a Pet Mod. An example is if you use Clodsire, it will have all of its abilities: Water Absorb, Poison Point, & Unaware
,
at the same time. This gives it a huge buff since all of these abilities are quite useful.
FAQ
What happens if a Pokémon's Trace is activated?
Trace is implemented to copy a single ability from the foe randomly, as it would in doubles battles.
How does Rockruff work? Four abilities!
Certain abilities are exclusive to differently-obtained and tiered formes, like Ash-Greninja's Battle Bond. Rockruff's fourth ability is actually implemented as a separate forme (and breeds as such in-game), despite not being tiered separately. This means that if you select Own Tempo, it will be the special Rockruff with Own Tempo and no other abilities. Otherwise, it's a normal Rockruff and has all three other abilities. Of course, nobody in their right mind would use Rockruff, but it's the only valid example for this mechanic currently in gen 9.
What about OP abilities like Shadow Tag?
These are banned on a per-Pokémon basis, since it would be challenging and awkward to program only some of their abilities to be enabled. You can see this in the banlist below.
Bans
Standard OMs, Sleep Clause Mod, Min Source Gen=9
Baton Pass, Last Respects, Shed Tail, King's Rock
Arceus, Calyrex-Ice, Calyrex-Shadow, Chi-Yu, Dialga, Dialga-Origin, Espathra, Eternatus, Flutter Mane, Giratina, Giratina-Origin, Groudon, Iron Bundle, Koraidon, Kyogre, Landorus-I, Miraidon, Mewtwo, Palafin, Palkia, Palkia-Origin, Rayquaza, Regieleki, Spectrier, Zacian, Zacian-Crowned
Moody/Shadow Tag/Arena Trap users: Diglett, Dugtrio, Glalie, Gothita, Gothitelle, Gothorita, Scovillain, Snorunt
Watchlist
Magearna, Urshifu-S, Zamazenta
Strategy
The activation of all abilities is a great boon to nearly everything that has multiple abilities. Some exemplary changes include:
Buffed
Gaining both Water Absorb and Unaware is appreciated. Poison Point isn't that useful, but it might come handy.
Thick Fat, Sap Sipper, AND Huge Power? Enjoy wacky Terastelization surprises.
Most weather setters are improved with access to overlooked abilities.
Some select physical attackers get the motherlode with all of their abilities active at once. Salamence, Krookodile, and Gyarados have Moxie + Intimidate, Perrserker gets Steely Spirit with Tough Claws, and Kingambit gets Defiant and Supreme Overlord.
It no longer has to choose one of three mildly adequate abilities.
The opponents have to fear Corrosion as well!
One of the most improved attackers—Reckless/Rock Head, Adaptability, and Mold Breaker.
Nerfed
Stall... at least Prankster still elevates priority.
Rivalry is pretty annoying.
Gen 8 Pokébilities is playable on
ROM
!
You can search for Pokébilities replays on
replay.pokemonshowdown.com
by typing in "gen8pokebilities".
Last edited: