Cod Mod



Moderator
Oh wow. In the past week, we've got more new information than we've had for all four months before.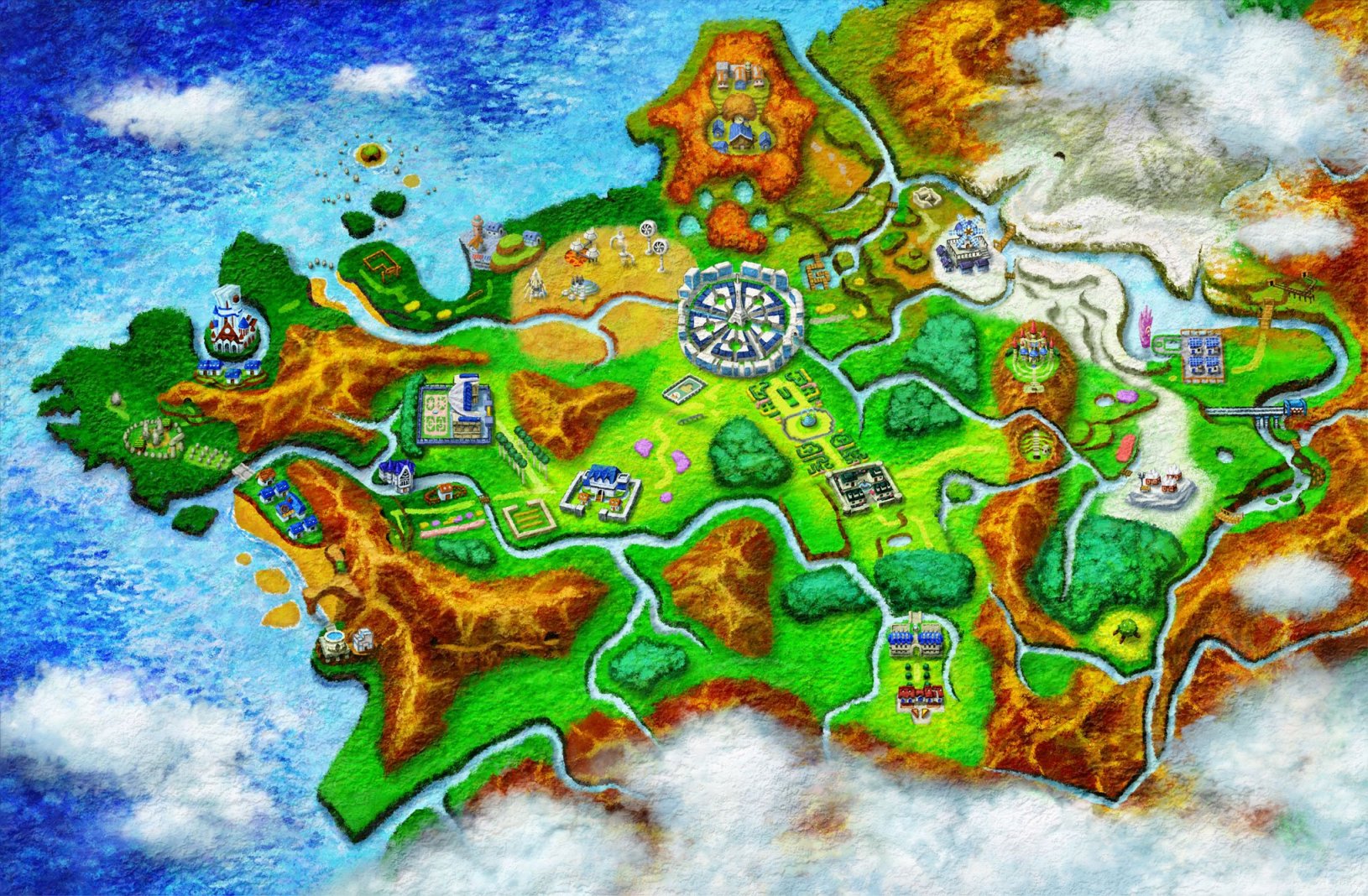 From Serebii. Please visit his site and click the ads. I and the rest of the Net are now stealing his bandwidth...
This is very interesting. Here follow my thoughts about the map. Please don't mind the lack of coherence:
All roads lead to Lumiose City, it seems, though roads appear to be scarce between the other cities. On the other hand, it might seem like we can surf the rivers to travel between them.
The Pokémon League appears to be about mid-right in the picture, directly East of Lumiose City. The towers - four small and one big - are heavily reminiscent of the Unova League's setup. What we might see below it is the entrance to Victory Road, with a single Pokémon Center. Other, though less plausible, locations are the mountains in the northeast (shrouded by clouds), or the weird castle to the far west.
The starting town appears to be in the very North or very South. Or perhaps we'll even start in Lumiose City, and "unlock" the different roads out of the city as the game progresses.
A tunnel - or an aquaduct? - can be seen to the extreme right. I wonder what that is for? Note the long-winded path to get there.If it's shown on the map, it has to have some importance. This is also why I'm intrigued about the two triangles below the southernmost town, the glowing bush to the very southeast (Xerneas' place?), the minecart tracks in the northeast, the ruins north of the snowflake mill, or the thingamabob in the forest on the westernmost peninsula.
The structure in the desert look awfully random, though. I know this is an artistic rendition, like a theme park map, but still... they look
very
out of place.
I guess what we see below the weird manor to the west, north of the big flower beds, is the Day Care. It doesn't appear to be a post-game area.
In the cliffs below the southwesternmost houses on the picture, you can see a small cave. I guess it is connected to other caves in the mountain above it. The cave opening is reachable by a surf trip from the nearby beach.
Speaking of caves, let's go east again. Below the "aquaduct" you can see two small islets in the river. Is that a tiny cave opening to their left?
I'm sure more wild theories will come from me in the next few days. Mods who dislike people cluttering the thread, have mercy with me!