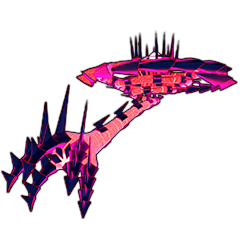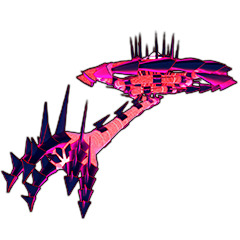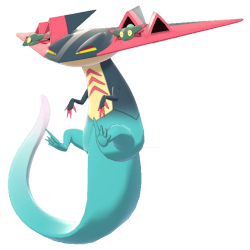 I have always been a really big fan of pure hackmons ever since is started playing pokemon, but I haven't really played it seriously until the pure hackmons became the other meta of the month. I got excited as soon as a saw that I can ladder in ph for the first time and I wanted to try it. My team ended up being really solid and ended up only losing a few times through the many games I played and most of the losses were to really bad luck against ohko spam. This team has really grown on me and love how much fun it is to use. I really have also started to like pure hackmons more than any other tier I have ever played in my run for the past 2 days. I actually love the fact that imposter is no longer a threat and setup sweepers are amazing in this meta. Without stalling too much lets get in to the team
Proof of peak:
I started with ninjask as a fast hazard setter with taunt and rapid spin I gave it neutralizing gas because it is the best ability in the game
I then added shell smash neutralizing gas reshiram to deal with eternatus and zacian
I then copy pasted the same reshiram set so there were 2 of them
I then added the 3 eternamax because eternamax is the best mon in the game lol
I replaced ninjask after I realized eternatus can do ninjask's job but better

I added mewtwo and dragapult over the reshirams because they are better shell smash sweepers with better niches
The team:
Eternatus-Eternamax @ Safety Goggles
Ability: Neutralizing Gas
EVs: 252 HP / 252 Atk / 252 Def / 252 SpD / 252 Spe
Jolly Nature
- Roost
- Rapid Spin
- Stealth Rock
- Knock Off
Originally I used ninjask as a fast stealth rocks setter but I soon realized that eternamax can do the job 10 times better. stealth rocks and rapid spin is to ensure that you can get rocks up and your opponent doesn't get hazards up, rapid spin giving the speed boost also helps eternamax set beat fast taunt leads such as zacian and ninjask. Knock off is mainly for eternatus to knock off opposing safety goggles on other teams so that the spore users on the team can sweep unopposed, but I have also run spectral thief to beat setup sweepers that try to set up on this eternatus which is admittedly very passive. Roost provides eternamax with longevity which is a great thing for a mon with with the highest defense stats ever seen and an hp stat only matched by blissey. Safety goggles allows this eternamax to beat spore users that would try to set up on it because otherwise it would be very easy to set up on. I also quickly realized that neutralizing gas is the best ability in the game so 5/6 mons on my team have neutralizing gas as their ability.
Mewtwo @ Focus Sash
Ability: Neutralizing Gas
EVs: 252 HP / 252 Def / 252 SpA / 252 SpD / 252 Spe
Timid Nature
IVs: 0 Atk
- Shell Smash
- Stored Power
- Flamethrower
- Spore
Mewtwo has proven itself to be one of the best sweepers in pure hackmons, after 2 shell smashes mewtwo can ohko eternamax with ease and nothing else in the meta can survive its attacks and if they can spore will make sure that they don't get an opportunity to do anything back. Stored power shell smash is an incredible combination that allows stored power to quickly gain power, after one shell smash stored power has a base power of 140 and after 2 it goes up to 260. Flamethrower is used as coverage to hit steel types such as zacian and aegislash and gives it coverage for the few dark types in the meta. spore allows mewtwo set up with ease against anything that doesn't have safety goggles or had their safety goggles knocked off by one of the eternatus
Eternatus-Eternamax @ Life Orb
Ability: Neutralizing Gas
EVs: 252 HP / 252 Def / 252 SpA / 252 SpD / 252 Spe
Timid Nature
IVs: 0 Atk
- Shell Smash
- Dynamax Cannon
- Flamethrower
- Spore
When most people see a mon with the highest defense stats in the game they wouldn't ever consider using an offensive shell smash set and but when I saw that eternamax has a decent special attack stat of 125 and can still tank hits even after using shell smash I had to give it a shot and it ended up working pretty well. I chose dynamax cannon over clanging scales mainly because it deals double damage to dynamaxed pokemon and it doesn't give you a defense drop after using it. Flamethrower is coverage to hit zacian and other steel types. Spore + Shell smash is always a deadly combo for allowing a mon to set up easily and sweep through teams. I chose to give it life orb because with life orb it can 2hko opposing eternamax at +4
Eternatus-Eternamax @ Leftovers
Ability: Neutralizing Gas
EVs: 252 HP / 252 Def / 252 SpA / 252 SpD / 252 Spe
Timid Nature
IVs: 0 Atk
- Shell Smash
- Dynamax Cannon
- Flamethrower
- Spore
For this set It pretty much copy pasted the last set and gave it leftovers for longevity. The leftovers actually did help it differentiate itself from the other eternamax mainly because it can survive for quite a while and although it has a harder time breaking through teams it survives longer and can often deal more damage over a longer amount of time than the life orb eternamax. I think that both the life orb and leftovers eternamax have actually received equal amounts of usage so I decided to keep the one life orb and one lefovers dynamic going.
Eternatus-Eternamax @ Safety Goggles
Ability: Neutralizing Gas
EVs: 252 HP / 252 Atk / 252 Def / 252 SpD / 252 Spe
Adamant Nature
- Spectral Thief
- Roost
- U-turn
- Knock Off
This eternamax is here as my defensive mon, spectral thief allows it to beat most setup sweepers as nothing can really kill it unless they have 2 shell smashes set up. Safety goggles prevents opponents from putting this thing to sleep which helps against the many setup sweepers of the tier that rely on spore to prevent spectral thief. Recovery is always really good on defensive eternatus because of its record breaking defensive stats. Knock off allows it to support the spore mons on the team by knocking off the opponents safety goggles. U-Turn allows eternatus to escape the trappers of the meta and give the rest of the team possible momentum. Overall this mon is just really good and provides most of the defensive utility of the team.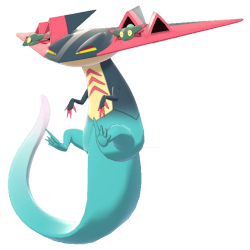 Dragapult @ Ground Memory
Ability: Normalize
EVs: 252 HP / 252 Atk / 252 Def / 252 SpD / 252 Spe
Jolly Nature
- Shell Smash
- Substitute
- Entrainment
- Multi-Attack
Dragapult is mainly here to take advantage of the eternamax heavy metagame and set up on it and sweep. Entrainment normalize ghost mons are often a staple of hackmons metas and this meta is no exception. Entrainment normalize turns all of you opponents moves in to normal moves so they don't affect dragapult. Shell smash is the best setup move in the game and dragapult can easily get to +6 any game where you don't have an opponent with magic bounce. I chose to run sub mainly to prevent spore. Ground memory may seem weird but ghost multi attack doesn't 2hko eternamax and most of the meta is ground weak so I just chose to run ground memory. The only relevant flying types are corvinight and ninjask and those are easily dealt with by other mons. Dragapult is also imposterproof which is nice
Weaknesses:
Ohko moves
Ohko moves are really annoying to this team especially because I have nothing to specifically deal with them except to hope for luck.
Kyurem white
This mon beats this team if rocks are set up mainly because it can ohko eternamax after one shell smash if rocks are set up. usually I deal with this mon by preventing it from setting up with spore or just knocking off the life orb. Spectral thief eternamax can also deal with it if rocks aren't up
Safety Goggles
Saftey goggles mons are able to check the spore mons on the team, you can deal with them with the knock off eternatus and dragapult is still able to set up on these mons.
Shoutouts:
Ransei: Thanks for getting me in to ph
mc56556 : for telling me there is a ph ladder this month
The Old Shark Room: It is a nice place to talk about ph
​