Me? I'm royalty! Get in line!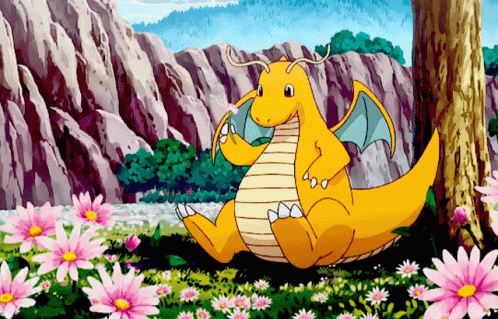 Heya! So I've had a thought marinating in my head for a while about how Lapras functions in RBY OU, and I feel as though the problem isn't it, but the direction it's been going in. I'm not the greatest OUer on the planet but I absolutely adore experimenting with this game! It's why I don't win, but it's also why my brighter moments tend to result in the odd "Plague von Karma team" floating around tournaments. Still having that little identity crisis, I suppose.
Originally, this was going to be a Taurosless team, and I am still working on that concept. However, it's
far
from finished and won't be what I'm covering here. This version came about when I was looking at how it plays
with
Tauros to learn the differences and find out how to make the Taurosless version competitive. However, it seems to be competent in its own right. I don't say this sort of thing lightly, it legitimately feels great to play.
Thanks to
Enigami
and
Torchic
for giving me a lot of ideas on this one. I decided to put this into a thread earlier than I would normally for other teams as I do think this could be improved upon more.

The Concept

​
I believe this core is something that was used a long, long time ago, but a quick search turned up nothing. Anyway, this team utilises Dragonite and Lapras's sturdy defensive presences to keep the opponent off Tauros for as long as possible. Many RBY teams are pigeonholed into playing for a Tauros end-game as is abundantly known, and thus many structures struggle when you keep them off the raging bull for prolonged periods.


"But PvK! How do these two goons do it? They're just C Ranks!"
So Lapras has historically been OU partly because of its amazing Tauros matchup. It 2HKOes Tauros with Blizzard while stomaching Body Slam x2 -> Hyper Beam quite nicely, crits notwithstanding. Now many people will try to use Sing on this thing, but in my opinion, this is bait...a noob trap, if you will. More on that later. Anyway, most people pass up on Lapras for Starmie, but given that Pokemon is so weak to paralysis in modern RBY, I decided that Lapras would work better, especially because its damage output is so much higher, thus giving this team a better shot at closing out games. There's also the quad resist to Blizzard and access to decent physical moves for a solid Chansey matchup. You really have to play with Lapras to see what I mean, it's not like Starmie at all...
Dragonite, on the other hand, can take Body Slam -> Blizzard almost consistently, and from what I can tell people don't actually know this very well.
Tauros Body Slam vs. Dragonite: 95-112 (24.6 - 29%) -- 99.9% chance to 4HKO
Tauros Blizzard vs. Dragonite: 279-328 (72.4 - 85.1%) -- guaranteed 2HKO
It's possible that Dragonite will die, but it rarely happens, especially factoring in accuracy. Crits suck though. Thus, coupled with Lapras backing it up, allows you to really mess with people. Wrap and Thunder Wave are amazing tools to have when using Lapras, allowing you to bring it in for free on paralysed Pokemon. Giving Lapras a free switch is GIGANTIC, it wins trades super easily when at full health. You can get a lot of mileage with this. A good defence is a good offence!
So if either of these Pokemon kill something, Tauros can't revenge kill them without losing the mirror. Then, Lapras has decent matchups across the board (but nothing outstanding, this is why it's on the verge of dropping to UU at the time of writing) while Dragonite can Wrap out of bad ones so long as there's adequate paralysis...or go to Lapras when threatened with Blizzard. I think the main problem this core has is the lack of a built-in Psychic resist, so you have to prop it up with Chansey and something else, but Sing Chansey just so happens to make this easier...
So anyway, that's the theory.

The Team

Alakazam
Ability: No Ability
- Psychic
- Seismic Toss
- Thunder Wave
- Recover​
Originally, I went with Jolteon here, but it left the team without a Psychic resist, which is super bad for the team and the cool Dragonite synergy wasn't worth it with Lapras in the equation. Alakazam gives another end-game solution once switched out and also means you're not gonna get devoured by cheese as much. It doesn't really have any losing matchups and always has something it can do, you'll want to experiment with play lines a lot here.
You should remember that if you DO take paralysis, Alakazam can sit on Chansey for an eternity. This is crucial to having the team function, because breaking Chansey can sometimes be a little difficult, so you may want to suffocate it and leave it without much Soft-Boiled PP. Don't commit to breaking it with Psychic immediately, you don't need to! They're the ones who have to commit! You've got 32 Recovers to spend!
You could argue Starmie over Alakazam, but the highs of the latter and the improved Chansey matchup are much too important for me. Plus, I don't like making teams that lose to Zapdos on Turn 0, and stacking Electric weaknesses is absolutely how you end up doing that. Yuck!
Tauros (M)
Ability: No Ability
- Body Slam
- Hyper Beam
- Blizzard
- Earthquake​
The Big Bad Bull himself, I was looking to drop em and then this experiment dropped as I mentioned before. Nothing fancy here...it's the best revenge killer, and we play em for that reason. Given the defensive core Dragonite and Lapras offer, you will usually be fighting a weakened Tauros or possibly even none at all, which is great, so you have a non-compromised bull going haywire out here. You can be more aggressive with your bull because of this, but you should still do your due diligence and keep it unparalysed so long as the opposing bull hasn't been accounted for. I think there are lines where you
could
just go crazy but they're beyond my level at the very least.
Chansey (F)
Ability: No Ability
- Sing
- Seismic Toss
- Soft-Boiled
- Thunder Wave​
Sing is not for Lapras! It's for Chansey! This is a standard Sing set, using Seismic Toss for the Zam/Mie matchups that this team is a mite bit bothered by. I usually run Ice Beam but with Lapras and Dragonite on the team you don't need it, focus on beating the anti-cheese Pokemon instead. I do find myself a bit lost sometimes when using this set and I'm not sure why, it sometimes feels as though it does nothing. That's likely a "me" issue though.
I'm willing to take suggestions on what to do with this set, I think there's potential to change this up. It's got to be Sing Chansey, though.
Snorlax
Ability: No Ability
- Body Slam
- Blizzard
- Amnesia
- Rest​
I originally used a Reflect set but good god do NOT do that, wow, you do not need a Reflect Lax on a team like this. This team greatly appreciates AmneLax's wallbreaking capabilities, making blazing past opposing Snorlax a cinch. Plus, this team needed more backbone against Psychic-types, and AmneLax is amazing at setting up on them in tight spots.
You could possibly take a janky approach involving Reflect / Amnesia / Ice Beam but don't actually do that, it's so shit. I'm 90% sure some Amnesia variant is what this team needs.

Lapras
Ability: No Ability
- Blizzard
- Thunderbolt
- Hyper Beam
- Body Slam​
So here's my issue with Sing Lapras: it's high-rolly. If you miss once, Lapras takes permanent damage and thus loses against stuff it's meant to wall. It wastes time that Lapras does not have. So my answer to this is the midground, consistent option in Body Slam. Lapras profits greatly if it paralyses something, as STAB Blizzard is a nuclear bomb, and it's more likely to do something impactful with that rather than Sing. Hyper Beam alongside this gives Lapras a decent shot at the Chansey matchup as well, killing Chansey from just under half. The quad resist to Blizzard makes it a great partner for Dragonite too, as well as a solid check to stuff like IceLax or mono-IB Chansey. These are on the downturn right now, at least from what I can tell, so maybe this tactic came too late. Lapras specifically works well on this team with this set exactly, and I don't think Starmie quite replicates it in practice.
Do not suggest Confuse Ray.
Dragonite
Ability: No Ability
- Surf
- Hyper Beam
- Thunder Wave
- Wrap​
Ain't this set a blast from the past? Surf Dragonite is 100% the wave, being able to OHKO Rhydon massively helps its Wrap gameplan and adds some much-needed consistency to a set without an accurate attacking move. You can definitely argue for Blizzard on account of the Exeggutor matchup, but Wrapping over to Lapras works just fine in my experience, and this team tended to have its odd Rhydon troubles during testing. I also think it adds a bit more reward to predicting Earthquake, as Rhydon despises being forced out and players usually try to trade a blow with Dragonite before it goes down, calling a Blizzard. Keep in mind, if you're at full and KO that Rhydon, they can't revenge kill you with Tauros! It should be noted that Dragonite is an extremely bulky Pokemon - around Lapras's level numerically - so you can use it to shake off a Special drop sometimes, but be careful about it given your typing and the aim of the team.
I think Hyper Beam could be Body Slam honestly, but eh, the damage is kind of pitiful. Hyper Beam helps close stuff out if you're having to do some cringe Wrapping down jank.

Conclusion



​
I think there's potential here, I'm just not good at utilising it. I don't get the time to play games as often these days - moving to a new place among other things - but I always like to sit down and build seriously sometimes. I'm always fascinated with trying to build resist cores and I think this is one of the better ones I've come up with. It's probably not great, but that's ok.
This team's main flaw is consistent with that of many of my teams: it's quite aggressive, isn't great on the backfoot, and will need a few things to go right if it wants to win. As your big boys get picked off, this core's iffy defensive integrity will gradually show itself. Buuut, in my experience, there's a lot of teams like that out there. I think the sets could be optimised further, as well as potentially the lead. Something in the back of my head is saying Starmie would be good here, but I fear Zapdos, which is partly why Alakazam is here in the first place.
That's about all I have. If you got this far, thanks for reading!
Reject Modernity
Alakazam
Ability: No Ability
- Psychic
- Seismic Toss
- Thunder Wave
- Recover

Tauros (M)
Ability: No Ability
- Body Slam
- Hyper Beam
- Blizzard
- Earthquake

Chansey (F)
Ability: No Ability
- Sing
- Seismic Toss
- Soft-Boiled
- Thunder Wave

Snorlax
Ability: No Ability
- Body Slam
- Blizzard
- Amnesia
- Rest

Lapras
Ability: No Ability
- Blizzard
- Thunderbolt
- Hyper Beam
- Body Slam

Dragonite
Ability: No Ability
- Surf
- Hyper Beam
- Thunder Wave
- Wrap