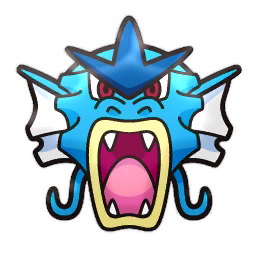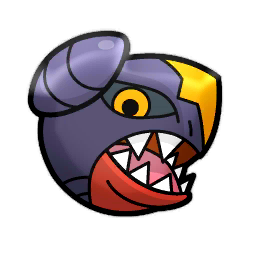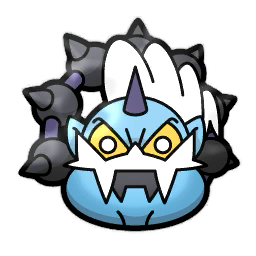 ​
Hey guys! :D

Today Empo , MONNA LUSA and Big the Cat want to show you a team we built. We decided to build this team around the Latios + Gyarados core, where Lati serves to kill gyara's checks, and viceversa. Then we added Scizor as a fairy resist, and we decided to give him the offensive set, making it a solid win condition. We needed stealth rock support, so we added chomp and we didn't make the bulky set to keep up the offensive pressure. Then, we needed a stallbreaker, particularly a special attacker one, so thundurus was the mon of choice. As the last slot, we put excadrill. It serves as a fast electric check and also a spin slot.
​
TEAM IN DEPTH ANALYSIS​

lmfao (Latios) @ Choice Specs
Ability: Levitate
EVs: 4 Def / 252 SpA / 252 Spe
Timid Nature
IVs: 0 Atk / 30 SpA / 30 Spe
- Draco Meteor
- Psyshock
- Surf
- Hidden Power [Fire]

Latios is the mon we started with, because he's able to break through a lot of teams in the meta thanks to his high special attack, also boosted by specs. We put the two stabs, (basically mandatory), Surf, that allows Latios to deal heavy damage to Heatran, Mega Diancie, and Tyranitar, while also being a solid move to use instead of draco meteor when you don't feel like halfing your attack. Hidden Power Fire deals with some Steel-types such as Scizor and Ferrothorn.


git gud (Gyarados) @ Leftovers
Ability: Intimidate
EVs: 88 HP / 220 Atk / 4 Def / 196 Spe
Jolly Nature
- Dragon Dance
- Bounce
- Waterfall
- Substitute

Gyarados is our setup sweeper of choice, and we picked him because we have latios to eliminate gyara's checks and counters (mainly bulky waters and electrics), making it a very effective core. Also its intimidate ability proves to be very useful in a lot of scenarios. The set is the standard DD + Sub, with double stab. Substitute sacrifices a slight amount of Gyarados's HP and also for status conditions from Mega Sableye, Rotom-W, Mew, Gliscor, Heatran, and Amoonguss. The rest is put in Attack.

​

was fun (Scizor-Mega) @ Scizorite
Ability: Technician
EVs: 252 Atk / 4 Def / 252 Spe
Adamant Nature
- Swords Dance
- Bullet Punch
- Superpower
- Bug Bite

Fairy types were a pain for the team, so we've put scizor. Its main purpose is to revenge kill, and sometimes clean up the opponent's team once you setup a swords dance. The set is the offensive one, with Superpower, which vastly improves scizor's coverage, Bug Bite, hitting mons such as Rotom-W, Jirachi, etc and the priority stab Bullet Punch, solid prio powered by Techician.

​

DOLLAR$ (Garchomp) @ Life Orb
Ability: Rough Skin
EVs: 4 Atk / 252 SpA / 252 Spe
Naive Nature
- Draco Meteor
- Earthquake
- Fire Blast
- Stealth Rock

You can't name a hyper offensive team that doesn't have stealth rocks. Garchomp fits this role very well, while keeping offensive pressure thanks to his offensive set. Draco Meteor and Earthquake are the main stabs, and Fire Blast adds coverage. We're using Life Orb over sash to deal more damage, and our EVs spread is really straightforward, just attack and speed with Naive nature to maximize our speed.


keck (Thundurus) @ Leftovers
Ability: Prankster
EVs: 4 Def / 252 SpA / 252 Spe
Timid Nature
- Nasty Plot
- Thunderbolt
- Hidden Power [Ice]
- Thunder Wave / Focus Blast

Thundurus is a cool mon in this tier. He's able to break through a lot of teams with his nasty plot set, taking care of Manaphy and such. Thunderbolt is the main stab, HP ice to take care of ground types, and Focus Blast to kill mons such as Excadrill, Chansey and Ferrothorn. Timid Nature is our choice to ouspeed base 110.
​

kekkers (Excadrill) @ Choice Scarf
Ability: Mold Breaker
EVs: 252 Atk / 4 SpD / 252 Spe
Jolly Nature
- Earthquake
- Iron Head
- Rock Slide
- Rapid Spin

Last but not least, Excadrill is our last mon of choice. Rapid Spin support is needed as it can easily come into effect when wanting to sweep with gyarados. Also the scarf set works as a very solid check to the birds and the electric types, which give the team quite a bit of problems. The set is the usual, with Jolly nature to outspeed Sceptile, Alakazam, and most of the mons around that speed tier.
​
Shoutouts
Threat List
Mega Sableye can give many problems to the team because we don't have a solid willo wisp switchin, and nothing in our teams appreciates getting burned... also, we can't OHKO it in most cases!
/
These electrics mons give trouble because our main switchin into electrics mons like these ones is excadrill; Manectric can flamethrower / overheat and Thundurus can Focus Blast for example, so be careful.
Also Mega Charizard-X gives a lot of troubles; you need to bring Thunder Wave Thundurus to deal with this monster... I'd like to say that I prefer Focus Blast Thundurus with Nasty Plot but really, this can 6-0s if you don't have the electric priority

Replays
http://replay.pokemonshowdown.com/ou-464956022
http://replay.pokemonshowdown.com/ou-464935243
http://replay.pokemonshowdown.com/smogtours-ou-208482
http://replay.pokemonshowdown.com/ou-464966046
Importable
lmfao (Latios) @ Choice Specs
Ability: Levitate
EVs: 4 Def / 252 SpA / 252 Spe
Timid Nature
IVs: 0 Atk / 30 SpA / 30 Spe
- Draco Meteor
- Psyshock
- Surf
- Hidden Power [Fire]

git gud (Gyarados) @ Leftovers
Ability: Intimidate
EVs: 88 HP / 220 Atk / 4 Def / 196 Spe
Jolly Nature
- Dragon Dance
- Bounce
- Waterfall
- Substitute

was fun (Scizor-Mega) @ Scizorite
Ability: Technician
EVs: 252 Atk / 4 Def / 252 Spe
Adamant Nature
- Swords Dance
- Bullet Punch
- Superpower
- Bug Bite

DOLLAR$ (Garchomp) @ Life Orb
Ability: Rough Skin
EVs: 4 Atk / 252 SpA / 252 Spe
Naive Nature
- Draco Meteor
- Earthquake
- Fire Blast
- Stealth Rock

keck (Thundurus) @ Leftovers
Ability: Prankster
EVs: 4 Def / 252 SpA / 252 Spe
Timid Nature
- Nasty Plot
- Thunderbolt
- Hidden Power [Ice]
- Focus Blast

kekkers (Excadrill) @ Choice Scarf
Ability: Mold Breaker
EVs: 252 Atk / 4 SpD / 252 Spe
Jolly Nature
- Earthquake
- Iron Head
- Rock Slide
- Rapid Spin
Proof of the peak
Conclusion

Thank you all who read this rmt and we hope you like this
​
Last edited: