RU Leader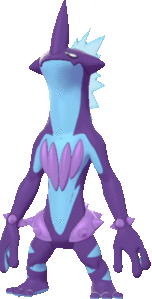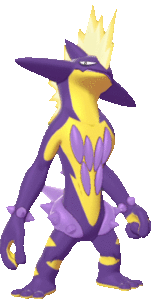 ​
It's finally time for RU's first suspect test of the 9th generation. This time we've decided to start with one of the most controversial Pokémon in the tier: Toxtricity.
Toxtricity's main appeal lies in its insane raw power + coverage that make it way too hard to handle. And with the newly added terastalization, Toxtricity can become a normal type, making Boomburst (the most spammable move) hit even harder thanks to the tera boost. It also has coverage to hit one of its most famous checks, Palossand, with a Punk Rock boosted Snarl, just showing how hard it is to switch in to it. Despite seeing less usage after the Light Clay ban, Toxtricity can also run Shift Gear sets that make it harder to revenge kill, as well as have Drain Punch in order to recover health if the opponent is trying to check you with a Blissey or a Copperajah. And as of lately, we've seen Choice Scarf sets that abuse the previously mentioned Normal Tera to pick surprise kills with ease. Surprisingly enough, Toxtricity also has fewer issues switching in than in the previous generation, as poison/electric resists quite a lot of the common attacks used in this tier from Pokémon like Revavroom, Klefki, Kilowattrel, etc.
While the other side of the coin says that the meta is not that kind to Toxtricity to let it rampage as free as it would like to. Most common teams lately have enough breakers that are faster, and that can KO Toxtricity, while the slower teams see more issues against it, but still have Blissey as the best possible answer for the Choice Specs set. While we mentioned that its typing is not bad to switch in, its bulk really limits it to how much it can take. At the end of the day, it'll be up to the community to decide if Toxtricity is a presence that overbears people who worry too much about checking it, or if it's just another one of those breakers you can just outpressure with a strong enough team.
We'd appreciate if you could post your thoughts below, as it makes it easier for the less knowledgeable players to follow the discussion, and educate themselves. However, keep in mind that - as is standard for the forum - one-liners and posts lacking substance are subject to deletion and, in extreme cases, may lead to infractions.
​
Tagging
Kris
and
Marty
to announce it on the RU ladder, thank you both!
| | |
| --- | --- |
| GXE | minimum games |
| 78 | 50 |
| 78.2 | 49 |
| 78.4 | 48 |
| 78.6 | 47 |
| 78.8 | 46 |
| 79 | 45 |
| 79.2 | 44 |
| 79.4 | 43 |
| 79.6 | 42 |
| 79.8 | 41 |
| 80 | 40 |
| 80.2 | 39 |
| 80.4 | 38 |
| 80.6 | 37 |
| 80.8 | 36 |
| 81 | 35 |
| 81.2 | 34 |
| 81.4 | 33 |
| 81.6 | 32 |
| 81.8 | 31 |
| 82 | 30 |
Suspect information:
There will be no draws allowed for any potential qualifiers. If you qualify with draws, your suspect requirements will not count, and you will not be allowed to vote. There is no way to actively enforce ties to prevent abuse, so they will be disallowed. Use stall at your own risk.
All games must be played on the Pokémon Showdown! RU ladder on a new alt with the following format: "RUT9 (nickname)". For example, RUT9 Felimelo or RUT9 ajkaffhjkfashfa.
Do NOT impersonate other people in your ladder alt, do NOT use any usernames which are offensive, flame-baiting, or targeting specific users, and do NOT use usernames which could be interpreted as breaking any of the username rules on Pokemon Showdown! Failure to abide to this will result in you being barred from voting in this suspect, and potential infractions.
The suspect test will last for two weeks, ending on Friday, March 31st. 11pm - 5
/!\ NOTICE /!\
RU will not be tolerating any form of voting manipulation. Any attempt to manipulate votes can result in an infraction, loss of eligibility to vote in the current test, and loss of the Tiering Contributor badge. While we won't necessarily enforce super strict punishment, this won't be tolerated and will be handled accordingly. Voting manipulation can simply be described as attempting to get people to vote a way on the test in inappropriate manners. Bribing with teams to vote a certain way, directly messaging people to vote a certain way, publicly announcing "vote this way" all fall under voting manipulation. For more query, feel free to PM me or
EviGaro
.