approved by phantom
op adapted from the last two RU Teambuilding Competitions
co-hosted with colonizer friend
Pinboim3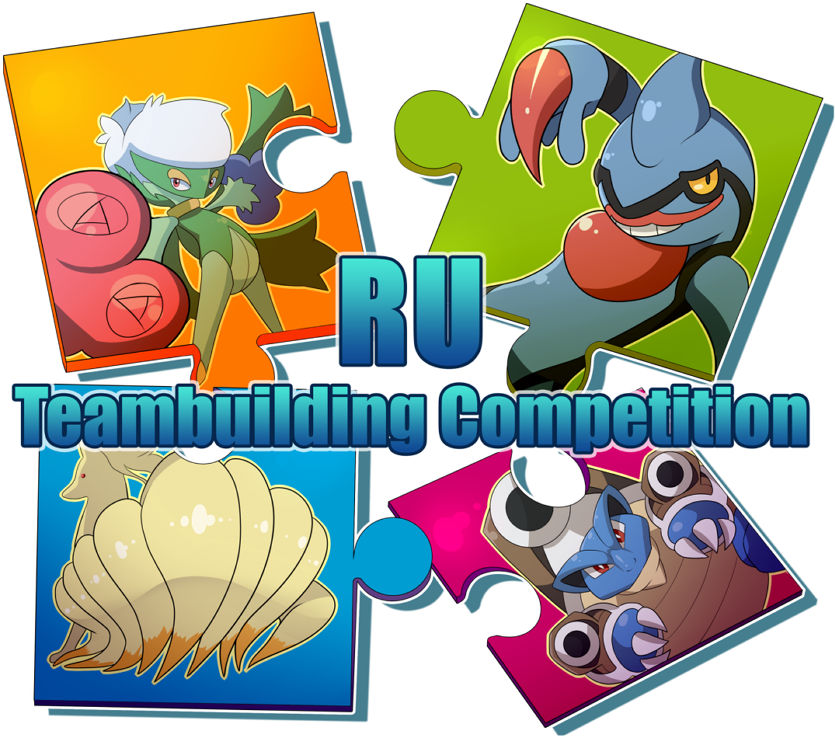 gorgeous art by
BlueberryBlanket
​
RU has been evolving a lot. With the tier shifts, it's not unusual for the metagame to turn upside down and make bad Pokémon viable or create new trends, what allows a lot of creative building and revamping teams with the builder's touch. That's where RU Teambuilding Competition comes in! Every week, there will be a competition to build the best or most creative team based around a Pokemon or core nominated, which the community will vote on. The winners will have their team submission immortalized in the hall of fame, and will have the chance to contribute their with own flavor to the RU metagame.
How it works:
The teambuilding theme Pokemon or core will be posted on Tuesday. Participants will have until the end of the day on Saturday to submit a team.
Voting will take place on Sunday and Monday. Anyone may vote for two teams once.
The winner will be announced and added to the hall of fame, and the other submissions will be added to the compendium as well.
Rules:
You must have the week's Pokemon or core featured on your team.
You may only submit one team per cycle.
You must provide an import of your team and a description. The description should have at least a paragraph and detail your reasoning for your Pokemon choice, notable moveset choices, and general team composition. Sprites are strongly encouraged, but not required (even though they make the post way cooler!).
While innovation is both welcome and encouraged, make sure your team is viable in the RU metagame.
Showcasing your team with replays is also really welcome.
Slashing moves is not recommended at all. Stick to one or two slashes at best.
Under no circumstances should you be rude or disparaging about anyone else's build.
Despite not being mandatory, commenting about your vote and the other teams submitted (constructively!) is really helpful to create discussion and help evolving the metagame.
Current Subject:
Cycle 7: Rock-types!
​
Last edited: