Introduction​
So two years ago I returned to Smogon after a 5 year hiatus (I was irrelevant before then, some random ladder noob). And now, I am writing my 1k post. Honestly, never thought we'd get this far, but I'm writing something special. After all, it wasn't long after I returned that Fiend wrote A Rambler's Life, which to this day is one of my biggest inspirations. So for my own 1k post I wanna write something similar to that, and here it is. Without further ado, sit back, turn on one of my personal favourite songs, and happy reading.
​
I guess I should start with a bit of an introduction for the team itself; it's Leafeon. In general, I think the Pokemon is very underrated and I've expressed this before, and this was my personal attempt at building with it. The team was used in ZU Best Friends and won there and has in general been one of my most succesful teams in testing of the entire generation, but no team is perfect. Anyway, it's not the first time I've shown it, but I'll disect it completely here and hope to explain my thought process exactly. But before we begin, I gotta quickly shoutout 5gen because he helped me build this. Now, here we go.
​
Teambuilding Process

Now, as I said, the team was built around Leafeon, so I don't think I need to explain why it's on the team case. Silvally-Ice, however, is quite a strange pick. It's commonly seen as one of the worst Silvally formes, but I think it's highly underrated and it fit really well as a partner to Leafeon: its Ice Beam moves mean it just switches into and takes out Gourgeist-XL and heavily threatens Altaria, Thunderbolt means it's not exactly a sitting duck against Swanna, Flamethrower destroys Abomasnow, and U-turn brings Leafeon in for free, especially on Bronzor, which Leafeon then abuses with ease. All in all, Silvally-Ice was quite possibly the ideal partner.


By this point, it was pretty clear we were going in the direction of offense. Even though Silvally-Ice and Leafeon may have excellent offensive synergy, it's not so nice on the defensive side. Thus, VoltTurn was a natural fit for these two, and what VoltTurn team does not have a Komala in November 2018 (yes I know it's December now, the team was made in November). Deciding on the set was a little harder as I was torn between U-turn WishTect and AV, both of which provide a solid specially defensive pivot, but ended up settling on AV because it provides some more offensive pressure and threatens Mareanie more easily. This also means we can more freely run Rapid Spin without giving up all offensive pressure, which is nice with a Rocks weak pivot like Silvally-Ice.


The Fighting weakness was really obvious at this point, especially when you consider that two of the top three Fighting-types are also Fire-type, so we had to do something about it. Now, Kadabra is far from a perfect solution, but it certainly does the job and was a Pokemon I wanted to use more in general. Magic Guard Sash basically guarantees a revenge kill on any Pokemon that tries to set up and it can function as a switch-in to Combusken I guess (this is extremely risky and ill-advised). Most importantly though, it solidified the offensive nature of the team as a highly threatening special attacker that can seriously nuke some stuff even without a boosting item.


Electivire is necessary on VoltTurn teams, especially if they're weak to Floatzel. It's that simple. It provides a fast revenge killer to many massive threats and is a big threat itself, easily whittling down the opposing team to set up for a Leafeon sweep. Also notable is that, while it can't Volt Switch out of it, Electivire tends to force in Golem, which Leafeon can easily set up on. It's just good.


Haha oops I forgot rocks. Really though, Stealth Rock is pretty damn important for a VoltTurn team and WP Golem is one of the most reliable setters, easily getting them up on most mons. It's also just generally super threatening due to a high base Attack, so it once again fits with the offensive nature of the team. Note that since we have Spin Komala, we don't have to worry about removing our own rocks after Golem did its job as suicide lead.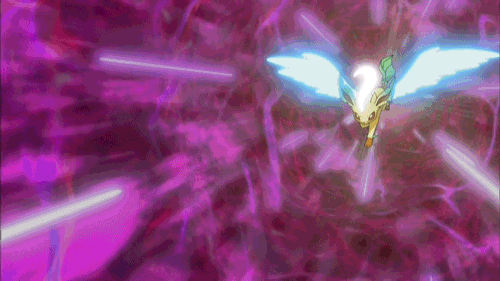 ​
weed (Leafeon) @ Normalium Z
Ability: Leaf Guard
EVs: 252 Atk / 4 Def / 252 Spe
Jolly Nature
- Celebrate
- Swords Dance
- Leaf Blade
- Knock Off​
The star of the show, Leafeon is actually one of the most explosive setup sweepers in the meta. Several times I've pulled off comeback sweeps from 4-1 or 3-1 positions because it just comes out of nowhere. Celebrate boosting all its stats, Swords Dance giving it enough Attack to blast through basically anything, and Leaf Blade + Knock Off providing near perfect coverage, what's more could you want? Well, how about having 130 base Defense, meaning you can set up on physical Floatzel, Golem, non-Flamethrower Electivire, Silvally-Fighting, etc. This bulk then also getting boosted by Z-Celebrate? Or, maybe, a Speed tier that means you outspeed Scarf Mr. Mime and speed tie with Scarf EVire, making you impossible to get revenge killed, especially in combination with your already good bulk? If that's not enough, what about the ability to run away with the game against stall if Gourgeist-XL and Alt are weakened (or if they aren't, who cares if you're at +3). Seriously, this thing is good, great even. Use it more.
​
​
JdRDMS (Silvally-Ice) @ Ice Memory
Ability: RKS System
EVs: 252 SpA / 4 SpD / 252 Spe
Timid Nature
- Ice Beam
- Thunderbolt
- Flamethrower
- U-turn​
Another seriously underrated Pokemon, Silvally-Ice has amazing offensive synergy with Leafeon, taking care of Gourgeist-XL, Altaria, Abomasnow, Swanna, Rotom-Fan, Oricorio-E, and so on. In return, Leafeon threatens Bronzor with Knock Off and Komala with physical moves, and since those are the only real BoltBeam switch-ins in the meta, you got yourself a combo right there! Add onto that the ability to pivot around and bring Leafeon in on Bronzor and Komala with ease, and Silvally-Ice was an excellent partner. It was the first thing I thought of when building around Leafeon and it has not disappointed at all. The meta is just not ready for BoltBeam and using this has made me realize how incredibly busted Rotom-Frost would've been if it'd still been here.
​
​
komalalokki (Komala) @ Assault Vest
Ability: Comatose
EVs: 160 HP / 252 Atk / 96 Spe
Adamant Nature
- Return
- Knock Off
- U-turn
- Rapid Spin​
It's become a meme how much I like SLEEPY BOI by now and everyone knows how amazing it is nowadays, but I just want to reiterate that it is abslutely amazing. It's not S rank good in my opinion, but still probably the best mon in the meta. Even without a boosting item, Adamant Return hits hard as hell, it's super easy to invest to outpace and pivot on Golem so that Leafeon can set up, it switches into and removes items from Bronzor and Mareanie, it basically says no to Altaria, is a solid special sponge while Leafeon sets up on physical attackers... if Silvally-Ice is not Leafeon's best partner, this is. Rapid Spin is really just an added bonus when using this but still incredibly valuable because rocks are important for pivots and sweepers, but you do not want them on your side. An absolutely amazing Pokemon that deserves to be on every team, including this one.
​
​
kondobra (Kadabra) @ Focus Sash
Ability: Magic Guard
EVs: 252 SpA / 4 SpD / 252 Spe
Timid Nature
- Psychic
- Counter
- Shadow Ball
- Dazzling Gleam​
Meet mr. insurance. Kadabra is predictable and for good reason; it's just really, realy good at what it does. Counter is a broken move when you have a team weak to physical attackers and on this team specifically it easily prevents sweeps from Silvally-Fighting, Monferno, and Combusken, which are otherwise massive threats. Its Speed is massive and its power should not be understated: sure, it's not gonna break Lickilicky or Bronzor, but if the team is weakened and you don't get a chance to set up with Leafeon, this thing can do the job too. Psychic > Psyshock because I like not having to predict vs +6 Muk, especially if it starts RNGing all over you. Coverage moves should be clear, Counter is broken. This mon is just an insurance policy against anything that tries to set up, which is nice to have. Also appreciates VoltTurn.
​
​
wired (Electivire) @ Choice Scarf
Ability: Motor Drive
EVs: 4 Atk / 252 SpA / 252 Spe
Naive Nature
- Ice Punch
- Flamethrower
- Earthquake
- Volt Switch​
Electivire is the best Choice Scarfer in the meta and provides a Volt Switch, both of which are just cool on this team. Note how it's specially biased instead of physical to try and lure Gourgeist-XL, which is a massive annoyance for Leafeon, meaning the team doesn't rely purely on Silvally-Ice to take it down. The set is pretty standard otherwise. Wild Charge isn't necessary since specially biased EVire kills Floatzel with Volt Switch anyway. As was said in the teambuilding process, this also lures in Golem and other Ground-types, potentially giving Leafeon an opportunity to set up in the late game. This thing's just good, it's the most used for a reason.
​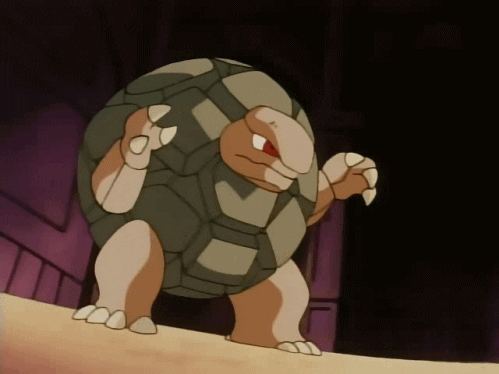 ​
dwayne (Golem) @ Weakness Policy
Ability: Sturdy
EVs: 252 Atk / 4 SpD / 252 Spe
Adamant Nature
- Stealth Rock
- Stone Edge
- Earthquake
- Sucker Punch
What do you get when you cross a suicide lead with a wallbreaker? Weakness Policy Golem, that's what. On a more serious note, do not blindly lead Golem as rocks are quite important for this team, but in a lot of scenarios just quickly getting them up is worth it. This is also the teams only source of priority, so if you have any reason to assume that will be important, keep it around or you'll be struggling against a potential sweeper, although Kadabra should be able to put in work too. Golem also works with EVire to disrupt an opponents Volt Switch, as even if EVire clicks Earthquake (or Ice Punch), that just means you Sucker Punch it with the Weakness Policy boost and then abuse it being locked into a Ground-type move to set up with Leafeon.
​
And that's the team. Personally, I really enjoy using it and as I said, it's one of my most successful (and consistent) builds this gen and that's pretty cool. Of course, it's far from perfect, as its very nature as an offensive team leaves it struggling to switch into anything and it's still very weak to Fighting, with 3 weaknesses and its only resistance being Kadabra, but it's very possible to play around it. And I think that's the most important thing about using this team: play around things. You HAVE to keep up momentum if you wanna be succesful, you HAVE to keep your positioning correctly, and you essentially HAVE to lock your opponent out of playing their game, because it's never easy to get momentum back after you lose it. Still though, it can be very consistent in the right hands and I can't wait for ladder to be filled with it.
​
weed (Leafeon) @ Normalium Z
Ability: Leaf Guard
EVs: 252 Atk / 4 Def / 252 Spe
Jolly Nature
- Celebrate
- Swords Dance
- Leaf Blade
- Knock Off

JdRDMS (Silvally-Ice) @ Ice Memory
Ability: RKS System
EVs: 252 SpA / 4 SpD / 252 Spe
Timid Nature
- Ice Beam
- Thunderbolt
- Flamethrower
- U-turn

komalalokki (Komala) @ Assault Vest
Ability: Comatose
EVs: 160 HP / 252 Atk / 96 Spe
Adamant Nature
- Return
- Knock Off
- U-turn
- Rapid Spin

kondobra (Kadabra) @ Focus Sash
Ability: Magic Guard
EVs: 252 SpA / 4 SpD / 252 Spe
Timid Nature
- Psychic
- Counter
- Shadow Ball
- Dazzling Gleam

wired (Electivire) @ Choice Scarf
Ability: Motor Drive
EVs: 4 Atk / 252 SpA / 252 Spe
Naive Nature
- Ice Punch
- Flamethrower
- Earthquake
- Volt Switch

dwayne (Golem) @ Weakness Policy
Ability: Sturdy
EVs: 252 Atk / 4 SpD / 252 Spe
Adamant Nature
- Stealth Rock
- Stone Edge
- Earthquake
- Sucker Punch
Yeah, I wasn't gonna make a 1k post without these. Every single one of you has made the past two years better for me in some way, whether that was in ZU or in LC or even somewhere else, and I'm very thankful to each and everyone of you
5gen Let's start here. A year and 3 months ago, I joined the ZU discord to see what was up and see if I could use Ursaring. A month later, I was on the council, and another month later USM comes out and you ask me to join you as TL. That was probably the best day in Pokemon so far, because I think I flourished as ZUTL. It was some of the most enjoyable times and I am seriously thankful for the opportunity you gave me. Otherwise, you're just an excellent guy that's never lost his cool as far as I have seen and that alone is seriously impressive. It's been great working with you and I wish you and Diagnostic the absolute best of luck to continue leading the tier.
Diagnostic Speaking of which, you were one of the most active contributors to ZU for a while and when 5gen and I were sort of dropping the ball, you were by far the best person for us to turn to for help. As soon as you got your Room Owner and later Tier Leader role, you performed admirably, showcasing impressive adaptability and work ethic. We've talked about all kinds of things too, both irl and Pokemon related, and I always knew that if I needed to talk to someone, you'd be there to offer advice. Thanks man, and again, I wish you the best of luck. If you need any advice, I'm still around.
DurzaOffTopic You're a good guy, you really are, and I'm glad to have been able to work with you. You were hit very hard by me stepping down and that alone shows that I at least did something right in the last year. I'm glad you've managed to find your place within the ZU council, at least I think you have, because you're one of our best contributors thanks to incredible motivation. We've become good friends over the last year and that makes me happy. I hope we don't stop talking just because you're above me now.
Aaronboyer Things don't always go your way but so far you've always been able to pick yourself up and continue working, and that's admirable, not everyone can do that. It took way too long but as soon as you got QC you jumped on the opportunity to help out, despite it being a lot of work you've been writing the longest ZU article yet, and you've always been ready to offer your opinion on any discussion we had in ZU. Outside of that, we had conversation after conversation about everything and you've been someone who likes to talk, which is cool. Hope it doesn't stop.
Froasty We've had our differences and still do, but that doesn't mean I don't appreciate what you've done for ZU. I'm not gonna act like we're really friends, but you're one of ZUs most important members and without you, we'd probably have crashed and burned a long time ago. Know that the only reason you've not gotten a promotion in the time I controlled it was that there was simply nothing more to give you.
LightPinkYoshi You're constantly hailed as one of the top ZUers and for good reason. Consistently great tour results and an amazing person to build with, as you showed in OM Snake, you've got the chance to become one of the greats if our tier keeps growing. Even though your activity has been dropping to an extent, I knew and still know that I could count on you to show up when needed and I appreciate that. We gotta work together more, it's always fun.
jklioe Stop playing PU, ZU is better. Really though, you've been balancing two tiers for a while and that's pretty damn impressive. Your QC work has been excellent and the limited conversations I've had with you have been enjoyable. Thanks for being there when you're needed.
Aleccat Keep working please. We don't talk much, but you're a seriously hard worker and that's awesome to see and quite impressive too. Don't let yourself get discouraged either, even if not everything goes your way.
BloodAce It's unfortunate that your activity dropped to an extent, but you're still around and that's nice. Testing with you has always been fun and if you'd play more you'd have a lot of potential, so keep it up.
JdRDMS Your constant mentioning gave me the idea for IceVally on this team and that's cool. I really do think you should calm down with the memes, but hey sometimes they work. Just recognize when they don't, really, and you could be a solid innovator.
Funbot28 Making videos with you is always a ton of fun and I'd love to do it again soon, but even just discussing stuff with you is excellent. We tend to agree on things, which is cool on its own, but you have a way of explaining your opinion that I don't see in many others, including myself, and that's cool.
Solar Flare
Rennyjesus
Both of you guys were on the council when I first joined and I just wanna say thank you for giving me chance. I know the chance of either of you seeing this is slim, but they were fun times and I do hope you pick up activity again.
Kalalokki
You have meant so much for the ZU community and I cannot thank you enough. Without you, we would never have had our room nor our thread and it's just absolutely incredible. It's clear it's not easy for you to teach an inexperienced staff group like we are, but that's fine, don't take all responsibility on yourself. We all greatly appreciate what you do and would not want it any other way. Although, you actually playing ZU... would be a plus.
kay
You've only come into the picture recently but it's clear you're serious about helping us bumbling idiots out. You're level headed and experienced and it's really useful when we need a voice of reason. Thank you for being willing to help and I hope you keep it up.
Quantum Tesseract
Even if you've left ZU behind for the most part, you are still our Open Champion and managing with you in OM Snake was really fun, even if it didn't go quite as well as we'd have liked. I hope you come back at some point, I can always build something for you.
Finchinator
I've seen you show up in a ZU tour from time to time and that's nice, I really do hope you're enjoying the tier. I was legitimately amazed with your enthusiasm during OM Snake, as I expected a more 'matter of fact' attitude from a tour player like yourself, but you took on the tier full force and were actively helping builds, and I greatly appreciate that.
DatHeatmor
czim
a fruitshop owner
Tack :]
Jmash324
ZeitoKrabby
Please do not get taking grouped together like this the wrong way, I really do appreciate the effort each of you put into ZU. Unfortunately, we just don't talk all that much and I'd love for that to happen more often.
sam-testings
<3. Seriously though, it was you that got me into writing analyses two years ago and without that, I would have been absolutely no one now, even more than I actually am. Talking to you is always enjoyable and I'd love to do so more, especially now that I'm sort of coming back to the LC community after a long hiatus.
Corporal Levi
Somehow, someway, it seems everytime I do anything notable in LC you're behind it. You were C&C mod when I got QC and my badges, you were the manager of my LCPL team, and you were the one that asked me to host LCWC. I don't know if that's a coincidence or if you're influencing these things behind the scene because you hold a high opinion of me for whatever reason, but either way I am very thankful. It's things like those that have pushed me forward to keep contributing to both LC and later ZU, even if you weren't doing anything in that latter one. Seriously, thank you.
OP
When I think of LC, I think of OP, and how can I not. You've been a part of that community for way longer than I have and have been on the top ever since. You were also one of the few 'higher-up' LCers that I felt I could have an actual conversation with without feeling intimidated, which was always nice. I hope you leaving your position as TL isn't a sign that you're leaving LC for good, because that'd be a tragic loss.
Quote
Sure, we haven't exactly had many casual conversations, but you've always been ready to help when I needed that and I really appreciate that. You also had a vital role in getting ZU a private room on PS and believe me, I have not forgotten about that.
Coconut
Not long after I began writing for LC I got you as my tutor and while we didn't have many sessions, it did lay a certain foundation for me to begin improving my builds and play on my own and I am thankful for that. Outside of that, it cannot be understated how much you do for LC, even if I can't see the stuff that goes on behind the scenes, I know you care for the tier more than most.
Nineage
You were one of the people I looked up to most when I joined but over time I feel like we actually became friends, which I am really happy with. We talked quite a bit and are now working together on LCWC and it's been going smoothly so far, so I hope we can keep this up.
Merritt
There is no one in the LC discord that is more supportive towards me than you are. You've been on top of ZU things constantly and were usually the one that talked about them first in the server, whether it was to congratulate me or to just say something else and seriously, it means more than you think. To me it showed that there were people outside of the small ZU clique that were taking notice and I really, really appreciate it. Thank you so much.
Fille
We've been friends ever since I basically forced my way into the MDL mod team and seeing you grow as an LC player until you're now nearly touching the top has been great. You're quite level headed and intelligent and I know that any conversation with you will be enjoyable. Good luck in future endeavors.
vooper
Just like with Fille, we became friends after I joined MDL and while we've grown apart a bit, I still keep track of how you're growing and you're doing good. Keep it up bud.
Jox
Please don't disappear.
I know you're incredibly busy but you're an absolute legend and had the potential to become a top LCer if you'd have kept playing. I hope LCWC can somehow be your way back into greatness even if I doubt it, but more than anything I just don't want you to disappear man.
MeButYou82
If don't know if you'll see this, but if you do, know that I hope to talk to you again sometime. Honestly, I don't know if you're still active in MDL since I left it a long time ago now, but I haven't spoken to you in forever and would love to do so again soon.
Plas
You are an excellent player that's only growing more and honestly I'm sorta jealous, but I'll be cheering you on every step of the way. We haven't talked in forever but if you ever have time, catching up sounds like a fun time.
Eseque
You're a good, hard-working kid and talking to you is always fun, if sometimes at your expense. Still though, I wouldn't want you to leave for anything, and I'm glad you're around.
Rakan
Remember when we met? That was cool. I'm still really glad we got these names and I remember the time when we talked almost everyday, and am slightly sad those times are over, but hey, nothing is forever. I hope you're doing good.
GMars
We used to talk more than we do now, but it was always fun and you used to check like all of my analyses, which was cool. Hope to catch up again sometime soon.
fleurdyleurse
You put in a ton of effort to help me and I'm sorry it ended up being fruitless, but I still appreciate what you did. There were things I disagreed with, but I think most of them weren't on you. For someone as young as you are, you're insanely intelligent and seriously impressive. Keep it up.
I'm gonna end it here. I don't think I missed anyone but I'm also an idiot so I may have. Don't take it personally if you're not in here, it's just 2:30 am and I've been writing this for 2.5 hours. To everyone I have talked you while I wrote all 1000 of my posts, thank you. I've had minimal bad experiences on this website and that alone is awesome. I really hope I can be on this site for another 1k. Maybe by the time I reach it ZU will be official! Or probably not, but hey, we'll see. Either way, I have no intention to leave anytime soon.
Last edited: