sign-ups thread for reference
WELCOME TO SMOGOFF AMOONGUSS


===========================
SOMEWHERE WEST OF THE SEAFOAM ARCHIPELAGO, KANTO...










... 1 HOUR AFTER LOCKDOWN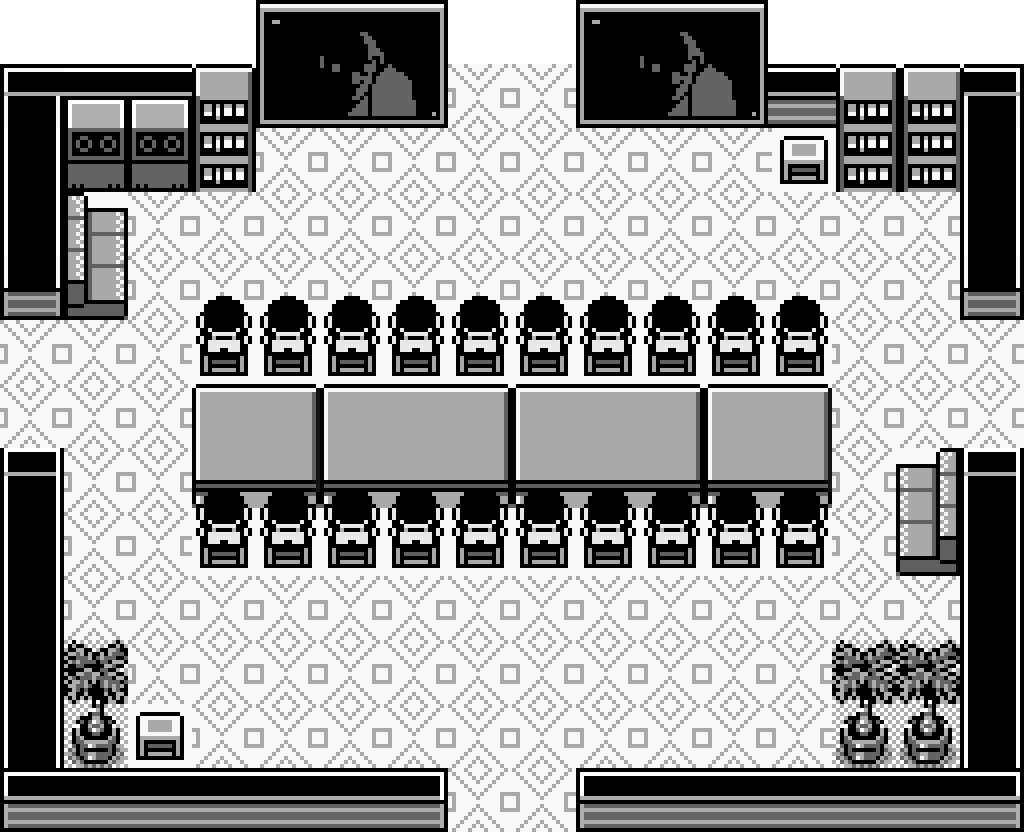 "the director has explained the situation to me — four subjects escaped from containment, and remain at large. unacceptable. i have terminated him. you are here because you are supposed to be the best of the best... a breach like this reflects poorly on all of you. find the subjects, and eliminate them... by any means necessary
i am sure i do not need to explain to you the ramifications of one of these things getting out... what would happen if people were to discover our work here. we cannot allow that to happen

the subjects' abilities mean they could be amongst you, as we speak... the dematerialisation chamber ought to make short work of them, and remove all trace... nothing comes in, or out, until the situation is dealt with

collateral damage amongst personnel is acceptable

any. means. necessary.

the next time we speak, i expect a resolution

do not fail me"
the offer had been too good to pass up — access to cutting-edge technology, seemingly unlimited research grants, and the mandate to go boldly where no scientists have gone before — pokemon genetics
at first, the facility was a success
pokemon displayed aptitudes for techniques well outside of their purview. but success was intoxicating...
the scientists pushed the boundaries, further and further, and the clones became less stable
those that survived were unrecognisable, and often violent in temperament
1 hour ago, the facility was placed under lockdown after four such subjects escaped their containment. putting down experiments was par for the course, but the catch? they possess the ability to mimic the appearance of other biological lifeforms
now strange eyes fill strange rooms, and it seems no-one can be trusted
the shadowy investor funding your research signs off the video call, and the facility's systems make a series of bleeps and whirrs — the computer-generated, randomly assignment of a new project lead. now that poor bastard was responsible for this debacle, whoever they are
===========================
hello!!
welcome to this experimental
among us
-forum
mafia
hybrid!
here's how things are going to work:
there are two teams, the
scientists
, and the
impostors
. there are 16 scientists, and 4 impostors. one of those scientists is also the
project lead
— during meetings, they can covertly check the tracking data for any user in the game
tracking data? whaaa??
right — welcome to the facility


the facility is split into nine rooms:
utilities
dematerialisation
library
laboratory
conference
cafeteria
storage
reception
security
scientists will need to visit these rooms to complete these tasks to maintain the facility during lockdown during the night, and attend conferences during the day, where they can vote to toss someone into dematerialisation (killing them), on the hope that they are an impostor
the impostors will be visiting rooms to seek to kill scientists, but they'll have to be careful — anyone else in the room will be informed of the kill. passing as scientists, impostors will also get a vote during the daily meetings. impostors can also sabotage utilities — for a night, users won't be able to identify the people in a room. they won't be able to do this consecutively, thanks to a game-convenient emergency backup generator
additionally, users may visit security at night to surveil another room — they won't have vision of their own room, and they'll be wiped out by the all-nighter for the rest of the day. after that point, they can share anything they saw
the scientists win if they complete all of their tasks or eliminate all of the impostors, and the impostors win if they gain a majority over the scientists
if anything is still unclear after you receive a role pm, please lmk!! this is the first time with this format, and my first time hosting, so everything is experimental

format:
night:
users pick a room to visit and pm me their action (formatting etc included in role pms) — one room and one action per night
impostors receive room intel, can take an action in their room — one room and one action per night
users receive feedback on actions taken
day begins
day:
project lead can pm me a check request
deliberation is freeform — voting begins whenever someone casts a vote
if a majority is reached (skip is an option) the nominated user is dematerialised
if the impostors do not receive a majority and/or are not eliminated, cycle back to night
rules:
1.
generally speaking, please don't act with the intention of breaking the game
. if you're unsure if something is ok or not, send me a pm
2.
if you're dead, don't talk
— unless told otherwise
3.
outside contact is allowed, but deliberation for the voting should stay in this thread
. that way the accused can argue back based on reasoning and also it's more fun for everyone to watch I.M.H.O.
similarly,
if you have any logs about the game please hang onto them for me
bc it would be cool to do a postgame with all of the intel at the end
player list:
1.
mf
- confirmed
2.
Sijih
- confirmed
3.
Total Clefairy
- confirmed
4.
shadowpeashooter
- confirmed
5.
phoopes
- confirmed
6.
Gravity Monkey
- confirmed
7.
M24
- confirmed
8.
zorbees
- confirmed
9.
Hulavuta
- confirmed
10.
tiki
- confirmed
11.
Mace
- confirmed
12.
Plague von Karma
- confirmed
13.
earl
- confirmed
14.
Estronic
- confirmed
15.
Scarf
- confirmed
16.
bb skarm
- confirmed
17.
Ivy
- confirmed
18.
zxgzxg
- confirmed
19.
Blazade
- confirmed
20.
cityscapes
- confirmed
subs:
antemortem
Miss_Alicatia
Zephyr2007
Mr.Bossaru
Last edited: