A postman's job is never done.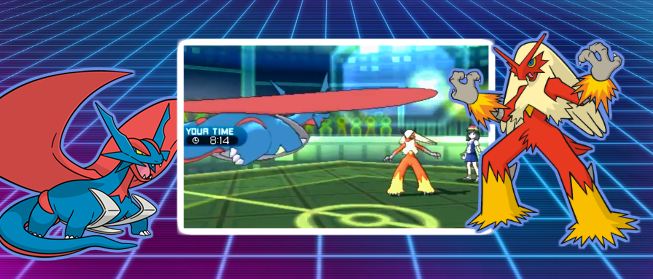 >>SIGN UP HERE<<
(make sure to log in to to the PGL)
04/20/2018 08:00 PM EDT - 04/21/2018 07:59 PM EDT
find out what time that is for you
~~~~
Join the Battle Spot Discord!
​
It's time for the comeback of friendly competitions! The rules this time are simple: 3v3 Singles, all Pokemon transferred through Bank are allowed, and
two non-Mythical Legendaries are allowed on your team!
This is in celebration of the distributions that the Pokemon Company is doing this year; this lets you put your new allies to good use!
We'll also be having a discord party during the competition! There'll be a friendly competition channel in the
Battle Spot discord
to chat with other players. We encourage you to come hang out, chat with us while you play and have a good time. Hope to see you there!
All participants will also be eligible to receive a free Shiny Ho-Oh courtesy of our good friend Max. Optimizer !
The competition will start
Friday, April 20th at 8PM EDT(GMT-4)
and ends on
Saturday the 21sth at 7:59PM EDT
. Sign-ups for the competition are already up at the link above. Read below if you have any questions about the rules of the format, signing up, or competing.
Rules
Matches will be played in the Singles format
Pokemon above level 50 will be brought down to level 50. Pokemon below level 50 stay as is.
Players pick 3 of their 6 Pokemon at team preview.
Legendary Clause: You can register no more than 2 of the following Pokémon: Mewtwo, Lugia, Ho-Oh, Kyogre, Groudon, Rayquaza, Dialga, Palkia, Giratina, Reshiram, Zekrom, Kyurem, Xerneas, Yveltal, Zygarde, Cosmog, Cosmoem, Solgaleo, Lunala, and Necrozma.
Species Clause: No two Pokemon in the same team can have the same National Pokedex number.
Item Clause: No two Pokemon in the same team can hold the same item.
The following Pokémon are banned (all forms):
Mew
Celebi
Jirachi
Deoxys
Phione
Manaphy
Darkrai
Shaymin
Arceus
Victini
Keldeo
Meloetta
Genesect
Diancie
Hoopa
Volcanion
Magearna
Marshadow
Greninja (Battle Bond form only)
How to sign up for a Friendly Competition:
Step 1:
Sign in to your PGL account, go to the
>PGL page of the competition<
and click 'Confirm' at the bottom of the page.
Step 2:
Once the competition starts, go to Festival Plaza in Ultra Sun / Ultra Moon and click 'Battle', then 'Visit the Battle Spot', then 'Friendly Competition'.
Step 3:
Go back to the
>PGL page of the competition<
and scan the QR code with your 3DS camera. Then pick your team and you're ready to play!
NOTE: Your team will be locked in once you start playing so make sure you have all the right moves and items.
Last edited: