grubbing in the ashes






Tiering Admin
I wanted to split this off into its own thread. We've gotten enough positive feedback on the two sample team logos created for Smogon Champions League that I think we can move forward with the general naming metric. The idea was to keep it very loose, so we don't run into the problem of super generic or same-ish names like we saw with Snake or with the millions of subforum PLs.
So, the general theme is the same as SPL: each team should reference a part of Smogon in some way. That's it! It can be really specific, where the site section is explicitly in the name (like the Wifi Wolfpack), or it can be a play on words or a more oblique reference to the section (Team Raiders for RMT, Alpha Ruiners for Ruins of Alph, Indie Scooters for Inside Scoop), etc. It can even reference old sections that are no longer used on the site (as is the case for the Ever Grande BIGs, the Dragonspiral Tyrants, etc.).
The two teams that were chosen for sample logos to get a feel for this were the Power Plant Dynamos (Zapdos mascot) and the Orange Islanders (Exeggutor mascot):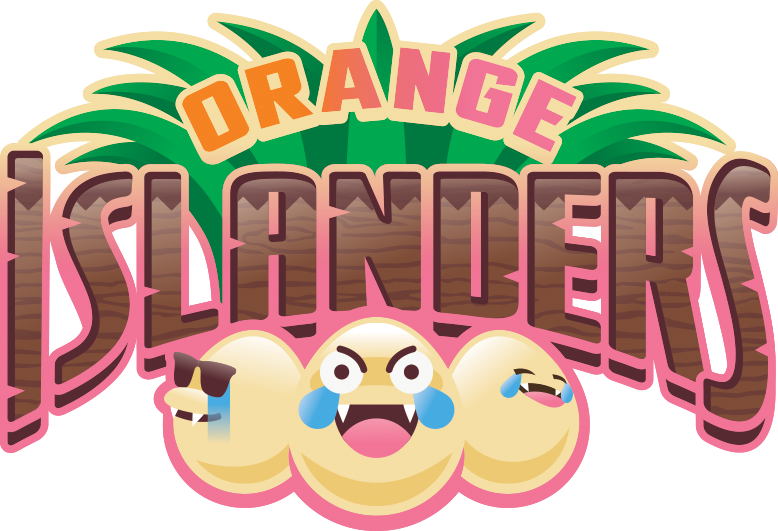 So, with all positive feedback thus far, we wanted to start brainstorming more potential names. In order to keep things consistent, manage branding and have proper time for artists to create the required artwork, the idea is to have all of this chosen well before the tour starts, rather than having managers choose each team name as is commonly done in the subforum PLs.
Anyhow, we'd love to hear your ideas! Here are some general things to keep in mind when thinking of names:
There should be a good variety of names and themes - some tough, some clever, some outright funny, some with more of a masc or femme theme, etc. Having a good mix like this will help the teams develop distinct identities.
When you're suggesting names, try to keep themes and mascots in mind as well. Some so-so ideas can be elevated by a strong mascot tie-in.
Avoid directly using Pokemon names if possible, unless it's just a REALLY good fit. The Stark Sharks are way cooler than the Stark Garchomps ever would be, even if it did rhyme.
Think about what the team will likely be called in casual discussion! The Tyrants, the Wolfpack, the Classiest, the Cryos, etc. - these nicknames are used way more than the full official name, so keep that in mind whenever you suggest anything.
Don't be afraid to think outside the box or suggest things that are a bit silly. Some of the most enduring names came about this way.
Anyhow, to get things rolling, here are a list of sections not currently being used by SPL and some thoughts on potential names for each. Note that I did NOT make all of these name suggestions myself! Kalalokki is responsible for a good number of them, and a couple more were suggestions I heard over the past day or so on stours (don't worry zom I'm not trying to take credit for the Flying Squirrels or the Smogoff Ice).
INDIGO PLATEAU
Indigo Plateau Elites
Victory Road Aces
Indigo Arsenal
Indigo Champions
MT. SILVER
Mt. Silver Foxes
Silver Mountaineers
Mt. Silver Stallions
Mt. Silver Sabres
Mt. Silver Timberwolves
Mt. Silver Avalanche
Long John Mt. Silvers
Something with Silverbacks? Makes a good tie-in with Rillaboom
UNCHARTED TERRITORY
Uncharted Explorers
Something theme-wise involving a compass and the Magnemite line?
POWER PLANT
Power Plant Dynamos (see sample logo)
WAIL/Pokemon Showdown
Wailing Wailords
Killer WAILs/Whales
Showdown Showtime
Showdown Shoguns (lots of good 'mon tie-ins for this one, like Rhyperior, good logo potential and we don't have anything PS themed yet)
SMOGCOURT SUPREME
Smogcourt Knights (something with a badass Corviknight logo probably)
Smogcourt Cavaliers
Smogcourt Royals
Smogcourt Senators
TRAINER'S SCHOOL
Unionized Adjuncts
Class Acts
Gym Class Heroes
ORANGE ISLANDS
Orange Islanders (see sample logo)
INTERNET RENAISSANCE
Renaissance Masters
Renaissance Manaphies/Renaissance Men (I know I said no direct pokemon names but it seemed like a fun pun of renaissance man)
SMEARGLE'S STUDIO
Studio Muses
Studio Pros
Arthouse Grinders
Arthouse Horrors
Arthouse Renaissance
The Starving Artists
THE FLYING PRESS
Something Aviators?
TFP United
The Flying Squirrels
SMOGON'S GREATEST HITS
Smogon's Greatest Hitters
SMOGOFF
SPORTS ARENA
Arena Players
Arena Brawlers
Arena Pokemon League
Arena Rockers
Something with stadium? I feel like there's a lot of potential in this section in general beyond just "Arena XXX."
TRANSLATIONS
Haven't dug deep into this idea yet but an international, embassy or spy-themed team could be a cool concept and could tie into the translations section even if it never actually uses the word "Translations."
TECHNICAL PROJECTS
No good names coming up right off the bat but Porygon or Deoxys tie-in would make sense here and both could turn into a really cool logo.
SOCIAL MEDIA
Something involving the Socs? Basically a play on the White Sox/Red Sox.
Media Players
(Something) Socials
I'm sure there are tons of others that I'm missing, and a lot of these aren't very good but are just there to help get the ball rolling. So, let's hear some of your thoughts, suggestions, etc.! Any of these or other suggestions that you love or hate? Anything you think absolutely needs to be used as a mascot or a theme? Any ways to tie things in to the site beyond what was listed here? Here's the place to shout it out!