bad clarinet music


Semifinals:
Semifinals will run from 11/16-11/23 at 23:59 GMT -5

Bracket
MattaPod [water] v Psychomew2 [flying]
locoghoul [bug] v Slowmobro [ground]
Special Rules:
- Battles will be played in the Singles format, 6v6.
- Battles will be best 2 out of 3 and at Level 50.
- Each member of your team must be the same type of Pokémon.
- In the case of Mega-Evolution, the Pokémon's type will be determined by it's base form. This means that you can use Mega Charizard-X on a Fire or Flying team, but not a Dragon team.
- Ban List: Any Pokémon in the Ubers tier.
Standard Rules:
- Species Clause: A player cannot have two of the same pokémon on their team. For example, a player cannot have two Koffing on his or her team.
- No duplicate items.
- Sleep Clause: A player cannot put two or more different opposing Pokémon to sleep using attacks that induce sleep to opposing pokémon.
- Evasion Clause: A player cannot increase their Pokémon's evasion stat with a move that specifically increases evasion. Items or indirect boosts do not break this clause.
- OHKO Clause: Players cannot use Horn Drill, Guillotine, Sheer Cold, or Fissure in any of their Pokémon's movesets.
- Battle Timeout: If a player exhausts the timer, he/she loses.
- No members who are on the Wifi Blacklist in Smogon's Wi-Fi forum may join.
- A Pokémon cannot use the moves Swagger/Flatter or have the ability Moody.
- Rounds will not be extended unless in the case of a substitute.
- If the battle is not completed, the more active user will move on.
- Post the battle video here in the thread afterwards.
If you have questions about the rules post them here. Please do not PM me as im sure someone else may have the same question.
Approved by
Mizuhime
.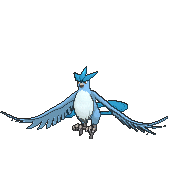 #144 Articuno | Ability: Pressure | Nature: Timid
OT: Ben | ID No: 10690 | Lvl 50 UT
IVs: 31/14/31/30/30/31 - Hidden Power Ground
Non Redis
Donated by
<Totes>


#382 Kyogre | Ability: Drizzle | Nature: Quiet
OT: Squ!dward | ID No: 08478 | Lvl 45 UT
IVs: 31/09/31/31/31/1
Non Redis
Donated by
MattaPod

30/30/30/30/30/31
Details coming soon
Donated by
Shad0wBlazze
Last edited: