GUH-HUH!








Moderator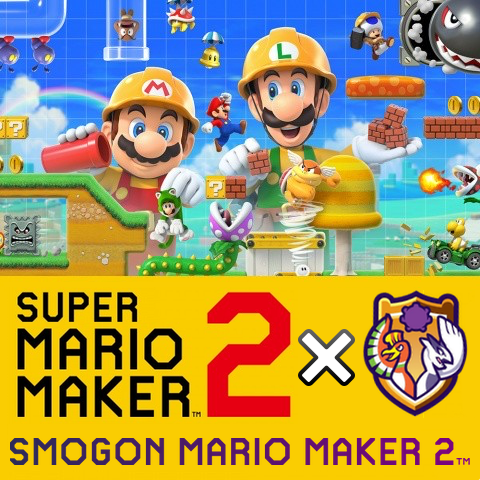 Thanks for the image
Stellar
!​
Yep, it's that time again! The game is already out in several countries, so I think its about time we start sharing levels among ourselves to play!
So since Smogon isn't some mega behemoth of a video game community, I'm gonna try to do something cool here: if you share your maker ID, I'll put it in this OP!
And really that's it, just post your levels and feedback here. Have fun!
Smogon Maker IDs
Input these codes in, and you get a selection of every single level this Smogoner has made!
Broken Phobias
: LK6-8JQ-7PF
ChrystalFalchion
: DTS-DYH-41G
DragonWhale
: XSC-QGH-0PF
Estarossa
: X37-H9B-XNG
GMars
: 541-1MQ-43G
internet
: S6K-WYC-KHG
Kie
: NLL-QS7-0BG
Lady Bug
: 94X-MRM-X7G
-Latios-
: 4LN-H32-J0H
Magcargo
: NN7-DN8-V0G
MAMP
: XDK-8JY-4DG
Martin
: 1Q1-SFS-1JG
Menshay
: DFL-V07-BVG
NOVED
: 248-4WD-KYF
RODAN
: NLB-DPW-XPG
Siggu
: L3P-HNY-BWF
SpiritGuy
: 5S9-VLC-8VG
Stellar
: 00J-W0D-LHG
Stealthbomber16
: 458-DTS-J3G
Sr. Villarreal
: 1NG-CH0-WQF
teal6
: 8N0-W2Q-D6G
The Mawile Ace
: GCD-BTP-RKF
Theorymon
: 23T-F50-5WG
xfix
: 7RN-677-NSF
Last edited: