Highkey been a fan of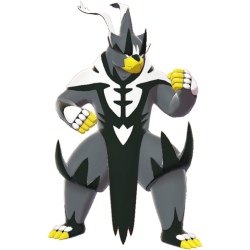 and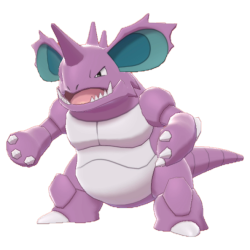 so far in this metagame. Not only they are incredibly powerful in playing their stallbreaking roles, but they both have access to
Taunt
, which is amazing as this once fazed out move
provides a nightmare matchup for their supposed walls
. Its something that I thought it was cool and relieves pressure on this wallbreaking core.
For example, in Nidoking's argument, Blissey and Chansey are the true "walls." However with Taunt, Nidoking is able to throw out a STAB move and capitulate a Taunt and prevents Softboil/Teleport shenanigans. It forces to Blissey player to either Seismic Toss the King to death, or possibly lose out the Blissey if it has taken previous damage (Bear in mind:
252+ SpA Life Orb Sheer Force Nidoking Sludge Wave vs. 252 HP / 4 SpD Blissey: 168-199 (23.5 - 27.8%) -- 78.6% chance to 4HKO).
Therefore, any previous chip damage will allow Nidoking to start pressuring Blisseys and other fat mons that think they can recover or start off with status moves.
In Urshifu's case, Phy-Def Toxapex and Clef are the biggest "walls" when it comes to this monster, with the latter resisting its STAB moves, but with Taunt, it prevents Clef from recovering and switching momentum with Teleport, and can bring in one of Urshifu's teammates safely. Against Pex, preventing Recover is important because it forces the pex user to either risk sacking it (2
52 Atk Life Orb Urshifu Wicked Blow vs. 252 HP / 252+ Def Toxapex on a critical hit: 138-164 (45.3 - 53.9%) -- 39.8% chance to 2HKO
) or forcing a crucial teammate to take massive damage.
In summary, Taunt gives this stallbreakers another dimension to their already lethal offensive and relieves their matchups in a way that it forces the stall/wall player into making high risk/low reward plays and unfavorable in the 50/50s.