Title pending

-Approved by AquaticPanic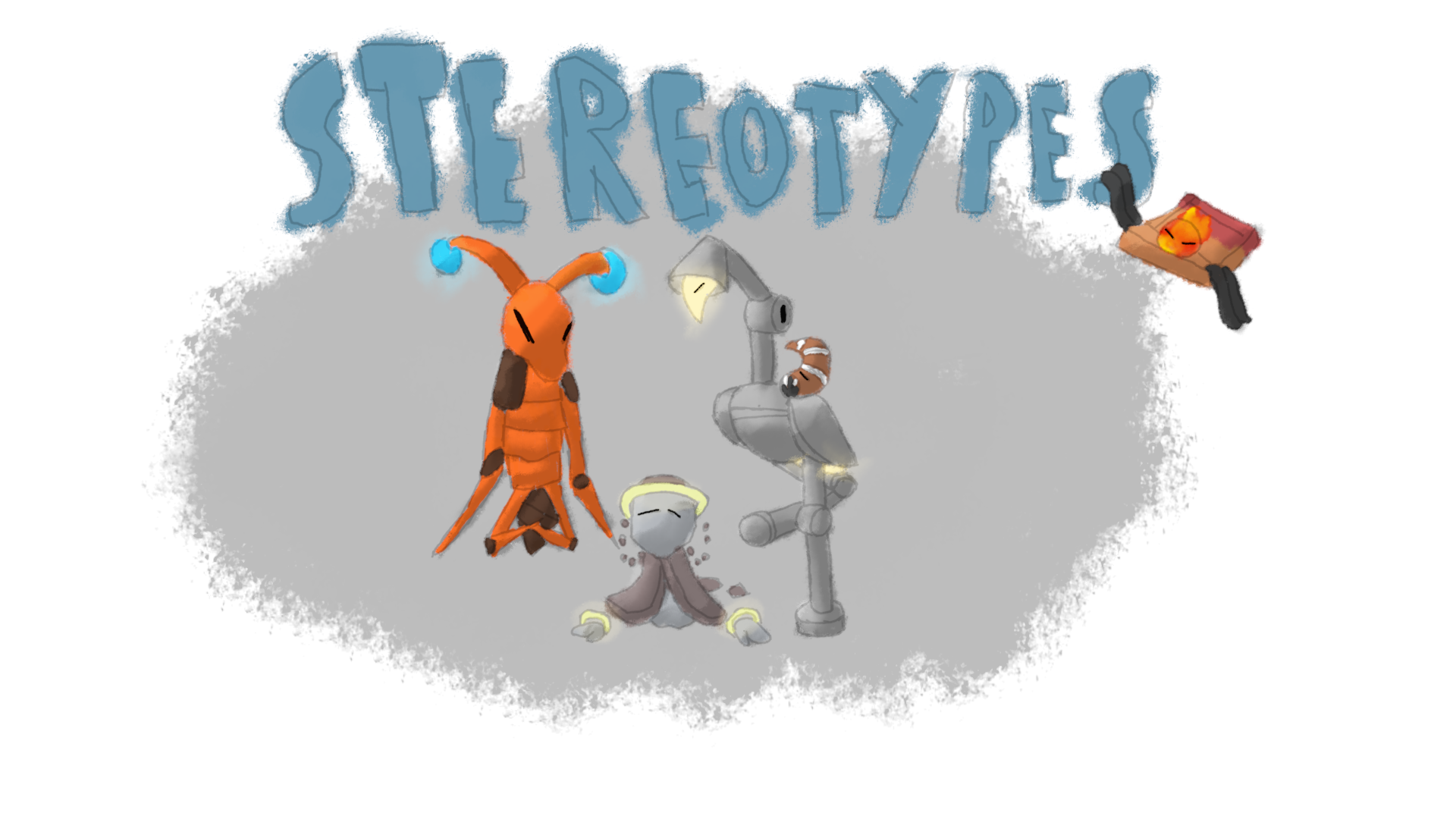 Stereotypes:
​
Welcome to Stereotypes!
This Pet Mods aims at creating a unique meta containing a mon for all 171 possible types, with the hope of each mon using it's typing and the options it gives well, while still being balanced and interesting.
Submission process
:
-Each slate will consist of three given typings. Users will then be able to submit a maximum of one Fakemon that has the typing.
-Submission phase will last a week.
As for some guidelines and rules, custom elements aren't allowed, unless specifically specified. For balance, try to keep the OU powerlevel in mind when making your subs in the first few slates. Once we'll have around 10 mons, start thinking only about them.
Please keep in mind this is a regional dex Meta! That means that dexited moves don't exist, and Z-Moves can't be used! (If a move was dexited because the only Pokemon that gets it was dexited, then it's fine)
That also mean Universal TMs are the gen8 ones!
Toxic isn't universal​
Name:
Ability:
Typing:
Stats:
Weight:
Relevant Moves:
Flavor Moves:
Description:
Conversion, Conversion2, Libero, Protean, Transistor, Dragon's Maw, Steelworker, Steeiy Spirit, Color Change, Arena Trap, Shadow Tag, Moody (Those last three are allowed as flavor but would be banned in the teambuilder)
Voting process
:
-Voting will last two days.
In the voting phase, users vote for their preferred submissions and the winning submissions are added to the role compendium and spreadsheet.
The voting format is as follows:
Role in question: 1st preferred option, 2nd preferred option, 3rd preferred option.
As for self-votes...
Note: These self voting rules and the explanation are from good user lyd, slightly adapted to fit this pet mod
If you want to vote for yourself now, it gets slightly more complicated. You can always keep voting for yourself as second, but you can change the order a bit, for as long as the number of self-votes equals 2x the number of submissions you made. Let's use some examples to make it more understandable:

Stallbreaker: Yoshiblaze, Lyd, Ludicrousity
Special Wall: Ludicrousity, Lyd, Yoshiblaze
Defensive Pivot: Ludicrousity, Lyd, Yoshiblaze

So this voting format is good, cuz' Lyd voted for himself as second three times, and when you add everything up, he gave himself 6 votes, which is fine, as it is exactly the number of submissions he made for the slate x2. However, say he liked his Stallbreaker submission a lot, and he really wants it to win, he can play around with his votes a little bit:

Stallbreaker: Lyd, Yoshiblaze, Ludicrousity
Special Wall: Ludicrousity, Lyd, Yoshiblaze
Defensive Pivot: Ludicrousity, Yoshiblaze, Lyd

So to make his Stallbreaker first vote, he moved his Defensive Pivot self-vote to last. Makes sense, right? And when you add up the votes, 3 + 2 + 1 = 6 which is exactly what he wants. Let's say that he likes his Special Wall and Defensive Pivot submissions more, and he didn't like his Stallbreaker submission too much. He can do this:

Stallbreaker: Yoshiblaze, Ludicrousity, G-Luke
Special Wall: Lyd, Ludicrousity, Yoshiblaze
Defensive Pivot: Lyd, Ludicrousity, Yoshiblaze

3 + 3 adds up to six, so he's good to that. Small note that this can't be done if he made no Stallbreaker submission because if that was the case, the number of submissions he made x2 would actually end up as 4, which isn't enough. Also, had he only made a single submission, he'd always have to self-vote as #2 or lower because making only one submission gives him only two self-vote points. We hope that was clear, if you had any trouble to understand this, feel free to PM anyone from the council and we'll explain it as best as we can.
After voting ends, you will have 1-2 days to discuss the new winners!
Less important but useful links:
-
https://pokemondb.net/move/all
Lets you see all attacks for a type
-
https://www.pkmn.help/defense
Shows you type effectiveness for double types.
-
https://docs.google.com/spreadsheet...u6zYk3DkBqNh9lnZBDnnzBJy-0A/edit?usp=drivesdk
Shows moves specific types tend to get.
Council:

Magmajudis

kakaks

DuoM2

Mossy Sandwich
Discord server
Spreadsheet
Have fun!
Last edited: