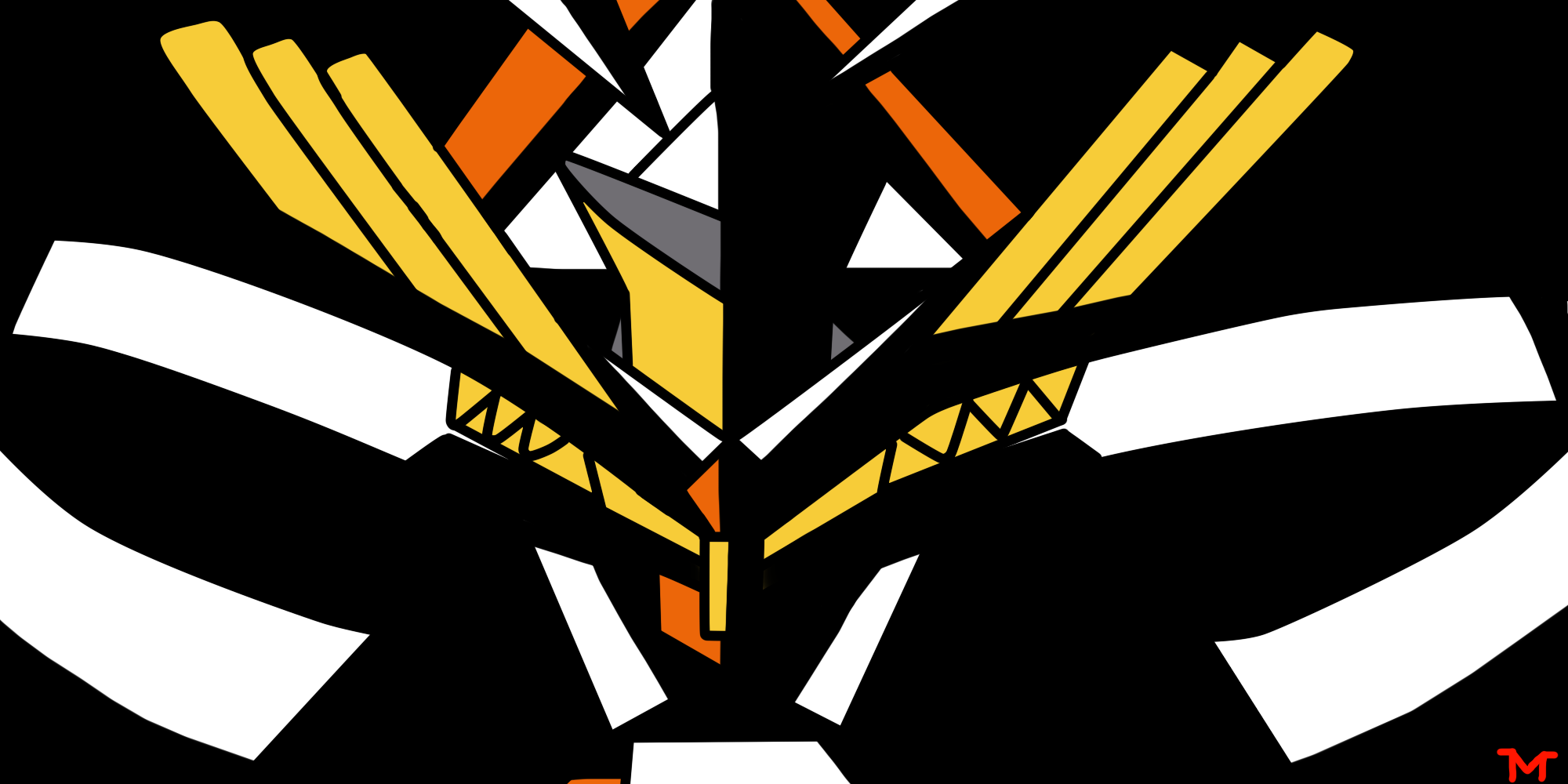 ​
Introduction
Hello welcome to my first ever RMT. I promised myself I would make one of these if I ever got to 98% GXE so here I am. Anyone who knows me that I am pretty willing/almost eager to give out teams if directly contacted, but very hesitant to post RMT's. I like to have some modicum of control over who uses my teams and where, and it's nice to be able to give detailed personal instructions to people I'm helping out. But it's the end of the gen so I guess I've had a change of heart. To get to 98% I used about 3 teams with maybe another 4 I used against specific opponents. This team here is the main one I used in this achievement and practically the only one I used to get 2054+25 along with a 42-0 I snagged with it for the Shedinja Suspect.
It's hard
I don't really think that I am good enough to legitimately be rated 98%. When i say legitimately I mean, am I capable of maintaining a 98% gxe indefinitely (suggesting this is my true rank). For me, the answer is no. So instead I used digital trickery huzzah!
(Disclaimer: GXE is derived from Glicko so I'm going to be using them pretty interchangeably)
So before going into this I'm going to define variance because I bring it up a lot. Variance is basically uncertainty about skill level. There will always be inherent uncertainty about skill unless infinite games are played, but the lower the standard deviation is (variance) from your rank, the closer that rank represents one's true skill level
I like math so lets go over some numbers. I started with Gr33nyolks and ham at 2067±118 Glicko (~95% not sure since it was provisional). I knew that 98% GXE was located at approx 2235 due to SL42's peak, so I knew I had to get about 170 glicko to get there. Due to me having extremely high variance (the computer was unsure about how skilled I was) It was pretty easy to gain Glicko as long as I didn't lose. This led to some pretty insane jumps early on. I remember getting 13 glicko from defeating a 1850 opponent (87%). As I played more and more, the computer got a better grasp on how good I was, and variance decreased and the gains started to become very small. Overall I went 64-1 on this account meaning that each win netted me about 2.8 glicko against an average opponent of maybe 1800 Glicko (85% GXE).
As I said before, there are very very very very few people, if any, that have a true rank of 98% (this would be represented as ~2235±0, but since showdown's lowest variance is 25 it would be represented as ~2235±25). The higher the variance is, the more you have to take that GXE or Glicko with a grain of salt. So, If you personally are interested in getting to 98% GXE then, the best way to go about this is through variance hacking. The first step is to get an account to 94-96% early in the gen. The higher the better. Then let that alt depreciate for a very long time, wait until the Glicko is provisional _____±100+, and then just win all 30-100 games in a row. Obviously this strategy requires being good at the game to start with, but it's the best I could come up with.
If anyone's wondering, I did not specifically make this alt with this goal in mind. I remembered it after a year of disuse and realized that this was the best chance if ever I was going to get one and I decided to go for it.
So in this RMT there are 3 separate achievements.
1) getting to 2000 (Peaked at 2048)
2) getting to 98.4% (Highest ever in Balanced Hackmons)
3) getting to 95% GXE with 25 variance (Don't have a lot of data on this but I doubt its ever happened in BH) (to give some perspective my average rank while trying to achieve this was ~1880 for ~75 games)

Of these achievements I personally value the last one the most because I feel like it says more about me and the player I am than the other 2. It is possible to game gxe and elo by getting lucky, but the whole point of having the lowest variance is you remove luck from the equation and are left with your "true skill". To be honest I also found going for the lowest variance just a lot more relaxing as well. I didn't have to care about losing games because I was good enough to get GXE back. Whenever I searched and or battled on Gr33nyolks I experienced this paralyzed panic that made breathing and just functioning generally difficult. It was not an experience I want to repeat again.
Team Building Process
I'm going to explain basic (defensive) team theory (as I see it) because it explains pretty well why I chose what I chose. My opinion on Pokemon is that a lot of the battle is won in the teambuilder. Matchup is so much more important than many people think it is, so making your matchup vs the meta as good as possible is very important. Every extremely consistent team I can think of (1900+ elo) has 6 things: imposter, prankster, hazards, reliable hazard removal, a ghost, and (more debatably) rocky helmet. Imposter is a huge boon to consistency because it helps in nearly all matchup. For stall it gives scouting and pp to break recovers, and against HO it gives defensive utility as well as the ability to remove problem mons that aren't cproofed. Prankster is excellent at halting normal gar, lightning rod gar, and shell smash. Also encore is pretty much god tier and is possibly the best move in BH. Hazards are almost always crucial to teams that require any form of chip on any potential walls. It's an easy way to apply pressure to gain kills, and it can break down opposing breakers if you're able to hold out long enough. Being able to remove or deflect hazards is also important because it improves your matchup vs every hazard heavy team. Having a Ghost is near essential for a bunch of reasons. It helps block rapid spin and shedinja endeavor, it helps against normalize VC, it can stop gengar in its tracks if you managed to knock its plate, it's an easy blanket answer to imprison+trap+transform. Ghosts are just very powerful in BH. Finally Rocky helmet is great for stall matchups or contact offensive mons because it gives you a way to deal damage without actually wasting any move pp. This opens up several options. If you manage to chip an offensive mon down to under 1/16 throwing helmet in front of it can win you the match. While this team doesn't have it in large presence I would also like to add that Ability neutralizing and Knock-off are incredibly important options when team building as they help get around threats like eviolite/vest/ and possibly worst of all, leftovers. Nothing is a bigger enemy to pp and chip than passive recovery.


So holding this to be true I started with chansey and prank registeel. I quickly added Bounce Zygarde and Regen Tina as they helped fufill several of my criteria. Lastly on my offensive core I decided to go for tinted MMY and specs Ray. (all this happened in probably ~3 minutes so that's why I don't have super long explanations for each mon). After Ray got banned I replaced it with specs Diancie and later Kartana. This team has been very dominant for almost 2 years with these variations.
The Team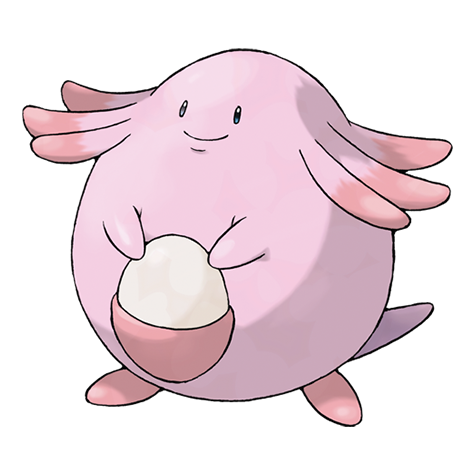 Chansey is, without a doubt, just the best mon in the game. Free imposter proofing for pretty much whatever defensive mon/offensive special mon u need checked, aromatherapy and defog to relieve pressure against opposing imposters and sub. Chansey pretty much is god. It is so so good at walling breakers, healing off regenerator, and stalling out recovers and generally having infinite pp it's almost criminal. Pretty much a must have. It's important to note that while chansey is good, it isn't a panacea. If there are situations where using other mons to wall would work just as good, it's probably best to keep chansey healthy.
When looking at the team preview it is usually pretty obvious which mons are "chansey proofs" to your opponents breakers. A good win condition to aim for is eliminating those walls with MMY or Kart and proceeding to sweep with chansey
You can use this to wall giratina/mega mewtwo. I chose knock off to punish chansey but toxic spikes is also an excellent choice.
Registeel is excellent at halting -ate and non dazzling setup, and pretty much anything else it resists. Be very careful around dazzling, magic bounce and dark types, especially with z-parting. Encore is extremely good at dealing with almost any offensive mon, but make sure that the target is not dazzling before encoring. This is also the main counterplay to normal gar (through encore) and triage (not including yveltal which this team is weak against) through haze + encoring into oblivion wing.
Walled by everything. If imposter comes in on it you can go to knock it with chansey, spam tina->zygarde switches to heal giratina up off parting shot, or just go for v-create with kartana which deals 60-70% with eviolite knocked off
Giratina is one of the fattest mons I have ever used. Not the best spinner due to chansey, but with bounce and chansey using opponents defogs it is manageable. Regen is my favorite ability and Giratina is pretty good at illustrating why it's so op. Against heavier offense teams it is paramount that you keep giratina +Chansey healthy and MMY alive as these mons are the main counterplay to those teams. Note that Chansey can come in on Giratina pretty easily so don't just spam rapid spin hoping this won't happen. (Note: if you decide to run the Diancie version of the team it is super easy to force out any chansey that wants to come in on giratina because boomburst deals 70-80% to eviolite chansey)
Imposterproof'd by chansey knock off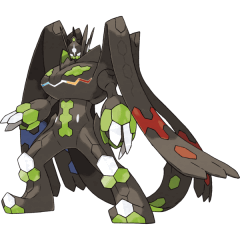 Zygarde gets hazards up, chips opponents wallbreakers with helmet, provides slowish pivots and prevents opposing hazards and chansey from coming in. This set is super good at killing steels due to trapping. If you can get a thousand waves off you usually can deal enough damage through waves and helmet (off u-turn) to eliminate steels The set is a self contained imposterproof and can help eliminate chansey either by thousand waving impostered mewtwo or itself. Against Shed Shell chansey this set is a deadweight because chansey can come in and either get up rocks or heal and drain 20 of your pp. Neither of these are really desirable so against shed shell it is good to forgoe setting rocks in favor of pushing Mewtwo Mega and Kart.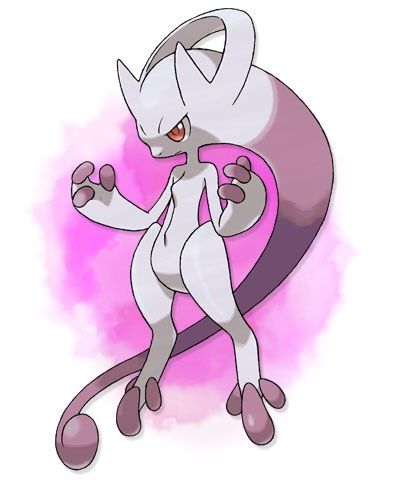 Mewtwo hits everything hard and outspeeds most of the meta, watch out for pursuit as even non band pursuit can deal ~80% to mewtwo. Mewtwo's main utility is picking off kills midgame after chip. It is often better than Kartana at getting rid of imposter (Psycho often deals ~35% on the switch) If imposter comes in you can go to zygarde to block volt and if zygarde is above 90% it is possible to use thousand waves and trap and eliminate chansey. If zygarde is chipped go for chansey or girtina. If having trouble with regen mons do note that you can take off moongeist in favor of knock-off. This does really well against opposing regen teams and chansey switchins, and can remove problem items from nearly every mon, but it does come at the cost of losing helmet on zygarde and vest on tina. If you choose to run knock-off you can also choose to run scarf/shed shell imposter which allows you to switch in chansey if you find scarf/shed shell not to be useful in that paticular matchup. Note that fleur canon deals 38-42% to imposter giratina so if in range, it is possible to go for the KO.
Imposterproofed by Zygarde for the trap or hazards, Giratina for a pivot (fleur +volt deals ~5% to tina after regen), and Chansey for knock-off or toxic spikes if you have them.
Kartana is really just a cool mon I wanted to use. When I was attempting to build a full stall team it just seemed incredibly difficult to truly wall, so I decided to slap it on the team replacing diancie. There is nothing more satisfying than watching chansey come in on a v-create and losing 100% of it's health. This mon can still pretty effectively wear chansey down with sunsteel +rocky helmet which take about ~32% each time chansey comes in off sunsteel. Kartana also has some utility against chansied giratina. Giratina can't really do much to Kart, and double sunsteel usually deals 60-70% which can translate into 30-40% after regen takes effect. If you are struggling with chansey impostering giratina then I might recommend taking off either Power Whip or U-turn (whichever you use less) in favor of knock off. Do note that knock off doesn't help much with getting rid of assault vest or eviolite on FC chan as Kart usually kills these mons with sunsteel. It's applications would be restricted to getting rid of rocky helmet/leftovers on steels and bulky dragons and knocking eviolite off on a chansied tina. Note that Knock off would decrease zygarde's effectiveness as it would no longer have rocky helmet damage.
Imposter proofed with zygarde and tina, and in dire straights registeel off a sunsteel strike.
Team weaknesses
This team does not like toxic spikes, Ho-oh, or pursuit or Shed Shell imposter all that much.
-If fighting against toxic spikes do your damn best to not let them come up with zygarde, eliminate the setter as fast as possible, and if necessary use chansey to arom and defog.
-Against ho-oh chip is the name of the game, rocks are usually out because Ho-oh always has either magic guard or bounce support. Just try to get it under 65% with volt switch and uturns because then both MMY and Kart become threatening.
-When fighting pursuit you have to think about what will happen after your target is dead. If it is a band pursuit ttar team then clicking vcreate to kill chansey or steels becomes very dangerous. You have to calculate whether the risk is worth it or not before you act. The same goes with moongeist and psycho boost on MMY. Tina too becomes a target for adapt band pursuit. Just make sure you play keeping these things in mind.
-Against Shed shell imposter Zygarde becomes a hazard instead of a boon to the team. Try to use it as little as possible. The good news is against Shed Shell giratina's matchup improves as it is able to outdamage opposing imposters and Mewtwo becomes extremely threatening as it is capable of dealing 50% off either moongeist beam or psycho boost to incoming chansey's. Kartana's matchup stays pretty similar because while it gains extra damage off sunsteel, it can lose the extra damage off helmet and vcreate kills eviolite or shed shell chansey.
I have beaten all of the things named here with this team, so while not insurmountable, just generally try to avoid them.
Replays
https://replay.pokemonshowdown.com/gen7balancedhackmons-988750872
(vs ho-oh+shed)
https://replay.pokemonshowdown.com/gen7balancedhackmons-990402335
(vs Heavy Choiced Offense)
https://replay.pokemonshowdown.com/gen7balancedhackmons-989866791
(vs Balanced Shed
https://replay.pokemonshowdown.com/gen7balancedhackmons-990586459
(vs heavy offense)
https://replay.pokemonshowdown.com/gen7balancedhackmons-991023947
(Smash spam)
https://replay.pokemonshowdown.com/gen7balancedhackmons-990313783
(full stall)
https://replay.pokemonshowdown.com/gen7balancedhackmons-990275607
(full stall)
Importable
Tired of Winning (Giratina) @ Assault Vest
Ability: Regenerator
EVs: 252 HP / 252 Atk / 252 Def / 252 SpA / 252 SpD
Relaxed Nature
IVs: 0 Spe
- Core Enforcer
- Rapid Spin
- Spectral Thief
- U-turn

Enormous hands (Zygarde-Complete) @ Rocky Helmet
Ability: Magic Bounce
EVs: 252 HP / 252 Atk / 252 Def / 252 SpA / 252 SpD
Relaxed Nature
IVs: 0 Spe
- Thousand Waves
- Stealth Rock
- Volt Switch
- Recover

Build The Wall (Registeel) @ Darkinium Z
Ability: Prankster
EVs: 252 HP / 252 Def / 252 SpD / 252 Spe
Calm Nature
IVs: 0 Atk
- Encore
- Recover
- Parting Shot
- Haze

The Best People (Chansey) @ Eviolite
Ability: Imposter
Happiness: 0
EVs: 252 HP / 252 Atk / 252 Def / 252 SpA / 252 SpD
Careful Nature
- Knock Off
- Aromatherapy
- Defog
- Shore Up

The Best words (Mewtwo-Mega-Y) @ Choice Specs
Ability: Tinted Lens
EVs: 252 HP / 252 Def / 252 SpA / 252 SpD / 252 Spe
Timid Nature
IVs: 0 Atk
- Moongeist Beam
- Volt Switch
- Psycho Boost
- Fleur Cannon

No Collusion (Kartana) @ Choice Band
Ability: Steelworker
EVs: 252 HP / 252 Atk / 252 Def / 252 SpD / 252 Spe
Adamant Nature
- Sunsteel Strike
- U-turn
- Power Whip
- V-create
He Deflec (Giratina) @ Assault Vest
Ability: Regenerator
EVs: 252 HP / 252 Atk / 252 Def / 252 SpA / 252 SpD
Relaxed Nature
IVs: 0 Spe
- Core Enforcer
- Rapid Spin
- Spectral Thief
- U-turn

He Reflec (Zygarde-Complete) @ Rocky Helmet
Ability: Magic Bounce
EVs: 252 HP / 252 Atk / 252 Def / 252 SpA / 252 SpD
Relaxed Nature
IVs: 0 Spe
- Thousand Waves
- Stealth Rock
- Volt Switch
- Recover

He Protec (Registeel) @ Darkinium Z
Ability: Prankster
EVs: 252 HP / 252 Def / 252 SpD / 252 Spe
Calm Nature
IVs: 0 Atk
- Encore
- Recover
- Parting Shot
- Haze

He Inspec (Chansey) @ Eviolite
Ability: Imposter
Happiness: 0
EVs: 252 HP / 252 Atk / 252 Def / 252 SpA / 252 SpD
Careful Nature
- Knock Off
- Aromatherapy
- Defog
- Shore Up

He Attac (Mewtwo-Mega-Y) @ Choice Specs
Ability: Tinted Lens
EVs: 252 HP / 252 Def / 252 SpA / 252 SpD / 252 Spe
Timid Nature
IVs: 0 Atk
- Moongeist Beam
- Volt Switch
- Psycho Boost
- Fleur Cannon

He Unchec (Diancie-Mega) @ Choice Specs
Ability: Pixilate
EVs: 252 HP / 252 Atk / 252 Def / 252 SpA / 252 SpD / 252 Spe
Rash Nature
- Boomburst
- Knock Off
- Volt Switch
- Blue Flare
Last edited: