Approved by Crystalites
Inspired by Marjane

SWSH NFE Ghosting Tour
​
Welcome to the first of many SWSH NFE Tours. The first one will be a two man ghosting tour, where people are actively encouraged to ghost each other.
General tournament rules and regulations (excluding the ghosting aspect), which can be found here.
All replays must be posted - Posting the ghosting logs or voice call recording is highly highly encouraged.
Standard SWSH NFE rules - Dynamax is allowed.
Tournament will be single elimination bo1 game.
Tournament Rules
- No Disallow Specs - To let people ghost and join games easily
- No Battle Timeout for the first 30 minutes of the game - This lets both teams discuss the game and their plays during the game without any timer pressure. However, after 30 minutes, either team can put on the timer if they wish to ensure neither team is needlessly timerstalling. Make sure the time the game started is posted in the battle chat at the start of the game if you wish to use this.
- 2 people are allowed per team
. It is advised to only form teams within the same or similar timezones to avoid scheduling issues, though not a rule.
You may sign up as a team with both members in the post or alone as a free agent to be picked up by someone.
-
There is no need to "confirm" you are on a team you are signed up for, and it just clutters the thread. If you are on a team you shouldn't be on, PM me on discord Simbo#5254
-
RE: Free Agent Signups -- You can either sign up as a free agent, look at other free agent signups then make a team with another free agent signup, or I can assign teams from free agents based on timezones at the end or signups.
- Because of the ghosting element, who is actually battling for the team each round makes little difference, just make sure the battle gets done. Prioritise getting the game done over everything else, even if only one person on the team can make the time
- There's nothing to stop you taking the advice of people not on your team, but remember that they may not always have your best interest at heart, and spies and backstabbers are everywhere.
- Schedule early.
You are highly encouraged to post logs of your battle and your ghosting in the thread of the respective round. Ghosting in call is also allowed as long as someone records it and uploads it (ideally youtube).
(You will notice that the ghosting logs are by far the best part of this tournament, so it'd be a shame for them not to be available to everyone).
Signup Post Format for teams
Team Name:
Your Discord:
Your partner's team name and Discord:
Signup Post Format for free agents
Your Discord:
Your Timezone:
Signups will close 11:59pm EST on Sunday 1st December.
1.
Todd
Jho
Jho#5646
SHSP
SHSP#4885
2.
Munchlax Dynasty
SBPC
Frosty (SBPC)#0355
Ho3nConfirm3d
Ho3nConfirm3d#6462
3.
Combat Rock
Tack :]
Tack#9019
Anime Sans
Anime Sans#4688
4.
Mischievous Morgrems
Marjane
Marjane#1027
Juuno
Juun#7609
5.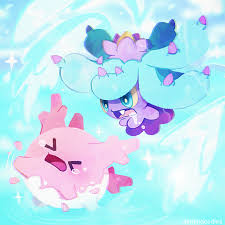 Killers
Grace Featherstone
Welsh#8264
Cheryl.
Cheryl#3979
6.
Epstein didn't kill himself
pazza
Pazza#2296
ayedan
aidan#2252
7.
WPC
blinkboy
Blink#1541
Angels & Airwaves
Angels & Airwaves#9696
8.
Dwebble
Felucia
TheMez#8858
Waylaid
Waylaid#1048
9.
Eh
dom
kompany#4871
MaceMaster
MaceMaster#1757
10.
I Hate Cheese555
3.14dgeot-Mega
pi#2230
Cheese5555
Cheese#9717
11.
Stomach Pain Panchams
Thunder~BALLZ
Banana Spritzee#2796
vooper
vooper#9188
12.
Epic Gamer Elekids
DugZa
DugZa#6892
K3ppr
K3ppr#9802
13.
Islamic Sneasels
Kaif
Kaif#1998
Spiderz
Spiderz#1045
14.
the hax of the outback
outbackrabbit
Sir outback#9925
NeverUsedTier
fudge#3470
15.
idc about the name tbh
Indol
Indol#9355
BloodAce0107
BloodAce0107#6400
16.
Voluptuous Glooms
squinn
squinn#7540
Fille
fille#3391
17.
Mysterious Charmeleons
Elgino10
Elgino ♫#8858
RaJ.Shoot
RajShoot#4371
18.
Marill Mafia
Monsareeasy
Arctic#9839
Quagg
quag#8620
19.
Tenacious Toxels
85percent
84percent#5652
Crystalites
Precis10n#9790
20.
The Tangela Courtiers
VigilanteVigoroth
VigilanteVigoroth#8573
Seraphus
Seraphim#3538
21.
boardgames bois
TheJ3estPenguin
TheJ3estPenguin#8840
Spook
spooktune#5108
22.
https://www.smogon.com/forums/threads/ou-room-premier-league-iii-sign-ups-thread.3656318/
Fish1899
fish#1091
KlefkiHolder
kh#1722
23.
Super Hut Weenie Jrs
PhantomHurious
ph#3682
Marioneta
mr barba atun#7300
24.

Ampha
Ampha#6016
jcbc
jcbc#8264
25.
Wacky
s
TheTrueLegendary
jeronipuff#5013
-Voltage-
Voltage-#4828
26.
Freaky Fridays
Freddy Kyogre
Freddy Kyogre#0002
WMAR
WMAR#1083
27.
free lavos spawn
Drud
Drud#9323
kjdaas
kjdaas#5961
28.
Huston Morgan
MorganORNot
MorganORNot#1931
Huston
Huston#1718
29.
TBD 1
The Thunderbirds
TheThunderbirds#1322
D2TheW
D2TheW#4129
30.
TBD 2
Calucha
Kalucha#1494
Hys
Hys#6006
Last edited: