Changes are in BOLD
First off let me refer to you the base of this team, from my
last RMT
. Only read it if you're interested in the early steps of the team building. That's about it.
Even though the team is different, I started with that, so I'm going to continue Team Building from there.
First off, I realized a few things:
Articuno rarely swept, and didn't help much. I ended up relying on the rest of the team to win.
Agility Articuno's analysis specifically says that it's too weak for OU. Normally this wouldn't stop me, but from my playing with the team, I definitely believed it.
Thus, I swapped Articuno for a similar bird, that just fits into the metagame better: Agility Zapdos. I tried multiple agility sets with Zapdos and ended up with Tbolt / HP Grass / Heat Wave / Agility holding Lefties.
That is where this team starts.
Following Articuno's removal, I saw less and less use for Donphan, as Zapdos could manage rocks much better, and Zapdos could take many of the physical hits Donphan absorbed, though granted not as well. I noticed that I was relying on flygon a bit too much though to get rid of things like Heatran, Gyarados, etc. by revenge killing. Though it worked pretty well, I wanted a sure fire way to take them out, especially since donphan's ice shard couldn't help against mence once it's gone.
I then remembered a friend's team once. Porygon2 worked wonders, reflecting damaging abilities for easy swap-ins and effective countering. I had found my new member.
This version stayed for quite a long time, with a few changes to P2 and Zapdos, but it frankly stayed most the same. That is, until someone else's Zapdos just cleared half my team off the bat.
I needed something that could take it down. I knew Empoleon was probably going too, as it just didn't seem needed to take on rain, and it was far too specific on the team.
Hence I bring in Tyranitar.
The problem then arose that Infernape's usefulness went way down in the inevitable sandstorm by Tyranitar. I definitely needed Tyranitar, and I still needed an answer to some common stall Pokemon that infernape took down for me.
That brought me to Stallbreaker Gliscor, which could easily taunt and beat many stall members, though there are some it must be wary of.
Through playing a few more times, I decided to try giving Gliscor the lead since taunt is able to shut down rocks and other hazards, that could be annoying, though definitely not as much as they were for articuno.
That is how my changes to this team ends.
This is Team Desert Lightning.
Here's how the types match-up for reference: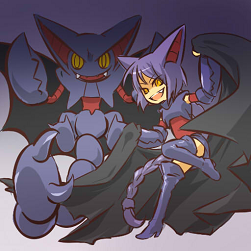 Gliscor @ Leftovers
Jolly
Sand Veil
252 HP / 36 Def / 222 Spe
Taunt
Stealth Rock
Earthquake
Roost
Stall breaker Gliscor was just what this team needed to replace Infernape. It can use taunt and Earthquake to singlehandedly beat many threats in a stall team. The EVs let me outspeed +speed base 90s while still keeping some bulk. Taunt is an obvious must to stop opponent's stall (especially the annoying Blissey), and Gliscor's a good rocks set-up since it has plenty of time to get it in play.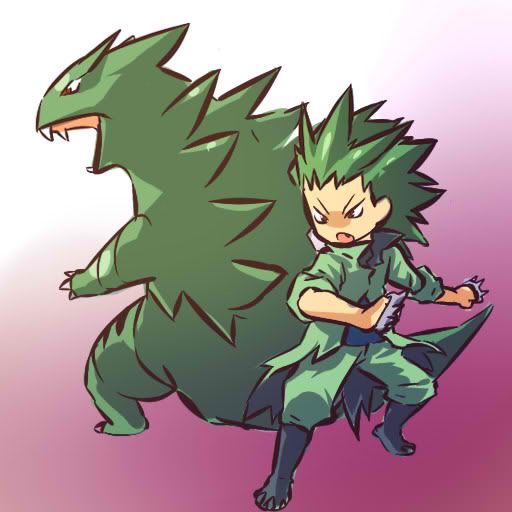 Tyranitar @ Leftovers
Hasty
Sand Stream
252 Atk / 208 Spe / 48 Sp.A
Pursuit
Crunch
Superpower
Flamethrower
My own take off bait tar really. This tyranitar can swap in and get a sub up usually. Then when scizor shows its face, it just breaks the sub with Bullet Punch and is OHKOed by flamethrower. Substitute has the added effect of making some people believe I'm running a boah set, which can occasionally help me out. The EVs also allow me to OHKO Breloom with Flamethrower, as well as outspeed scizor, defensive Rotom formes, and breloom stopping them from even denting my subs, and making rotom and easy set-up for my sub as it tends to try to paralyze or burn me first.
I switched to a more standard bait tar to beat blissey more easily. Ignore my reference to some sort of boah bluffing as well.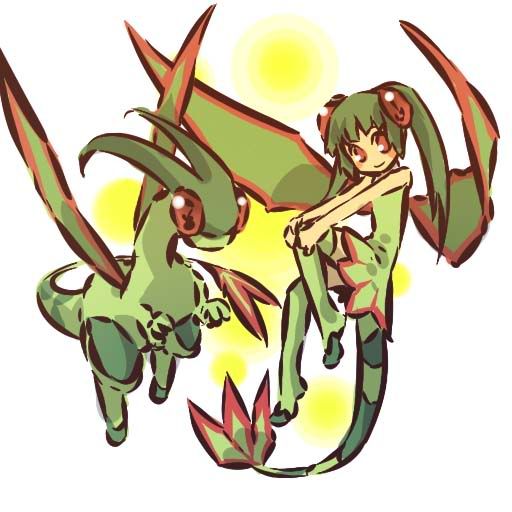 Flygon @ Choice Scarf
Naughty
Levitate
252 Atk / 180 Spe / 76 Sp. A
Earthquake
Outrage
Fire Blast
U-Turn
Flygon really does hold this team together for me. U-turn allows me to scout, and makes flygon a great switch in when there's any double K.O.s. The EVs maximize my Attack, give me enough speed to outspeed adamant ninjask (not that common, but I also outspeed all base 90 +1 pokemon) and put the rest into special attack for my fire blast. It also outspeeds some Kingdra sets in the rain, which can be useful when it comes down to the wire.
Need to test playing without Fire Blast. Will be done soon enough.
Scizor @ Choice Band
Adamant
Technician
252 Atk
248 HP / 252 Atk/4 Def/4 Spe
Bullet Punch
U-turn
Superpower
Pursuit
Pursuit was the reason I took this in the first place, but it really is a great help. I have 1 less Speed to avoid a speed tie with other scizors. I'm going to swap out for sure if they switched in when I'm locked into BP, so I don't need the speed there, and I'd rather go last if I swapped into them since I know what they're using, and wouldn't swap in if it could take out my scizor. Obviously Scizor helps me revenge kill almost anything under the sun, and usually comes in after a U-turn from Flygon to get the job finished.
Porygon2 @ Leftovers
Bold
Trace
252 Hp / 216 Def / 40 Sp.A
Ice Beam
Thunderbolt
Recover
Thunder Wave
Frankly, I find Porygon2 amazing. It's an NFE, that's tiered and can stand up to many OU threats by tossing their abilities right back at them. The EVs are standard P2, and they help with bulk and its little power. Ice / Ground has great coverage, and it lets me hit Magnezone (which I trap) and Heatran (which gets stopped because of tracing Flash Fire) for 4x Super Effective damage. Sure, I lose the OHKO on Gyarados, but I can still TWave and cripple it pretty easily with its own intimidate. Porygon2 is my go to mon for some of OU's fiercest threats thanks to its ability, and it comes out alive and kicking often enough. Trace really is amazing, using other Pokemons' abilities to cripple themselves.
Swapped in thunderbolt, since it's needed for gyarados, and as noted by the first two raters, killing Magnezone's not really worth losing to gyara.
Going to test Suicune
as suggested by Friar.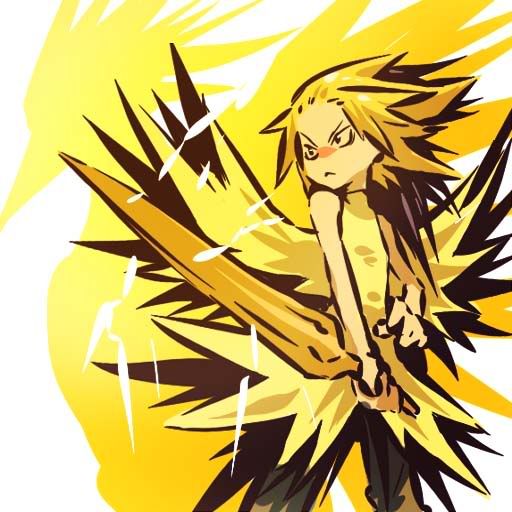 Zapdos @ Leftovers
Modest
Pressure
140 HP / 108 Spe / 252 Sp. A
Thunder Bolt
Hidden Power (Ice)
Agility
Roost
Finally, there's Zapdos. The star, as they say. Zapdos' EVs let it reach 526 Speed after an Agility, even outspeeding Timid Scarf Gengar. I also get to maximize my special attack, and add some bulk while I'm at it. Thunder Bolt and HP Ice is obvious coverage, and roost lets me get rid of the Sandstorm and rocks damage. Zapdos really can sweep in the end, unlike what it replaced, Articuno. Zapdos can also help earlier on, disabling some annoying threats to the team. Zapdos has definitely earned its spot on this team.
Once again:
This is Team Desert Lightning.
​
​