(Approved by blarajan)
Teambuilding:
Cores in XY Little Cup
Note: This thread is an ongoing project that any user may contribute ideas to, and as such, it is updated regularly. Examples of cores are subject to change as the metagame does, to better maintain relevance. In addition, any user-submitted cores that are added and contain Pokemon that end up banned from Little Cup will be consequently removed for obvious reasons. Changes are always prone to happen here and should be expected. Links to threads that go into further detail on moves or playstyles mentioned here are included for convenience.

​
When building a new team for Little Cup, many players (especially newcomers) often wonder where to start or what to consider while putting together a team to use competitively. First of all, it's not a bad idea to try out something you find interesting at first, and then build around it by adding Pokemon that cover its weaknesses. As more teamslots are filled, more weak points are opened, which need to be covered by new mons, and so on, until you find that perfect team of six. It's very important that the Pokemon on your team "have each other's back", so to speak. It's also crucial to consider the main threats in the metagame and to be able to check or counter those reasonably well. When there are Pokemon that work together on a team, it creates a base of synergy among certain key team members, and this is what's called a "core".
There are many different kinds of cores. There are 18 different types, and many mons have two types, so the possibilities are quite extensive. Something else that is important to bear in mind is the Pokemon's ability, which can add something important to a core, such as a type immunity in the case of abilities such as Dry Skin and Levitate, which provide a Water immunity and Ground immunity, respectively. Let's have a more in-depth look at cores in XY Little Cup: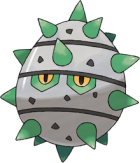 The most basic kind of core is one where one Pokemon can reliably wall the weaknesses of a counterpart and vice-versa. Both of these Pokemon have their share of weak points, but you'll find that Ferroseed's weaknesses to Fire and Fighting are both resisted by Mantyke, and Mantyke's weaknesses to Electric and Rock are resisted by Ferroseed in exchange. This is an example of a perfect resistance core. Having these is a good idea if you want to have a team that can work well despite the defensive shortcomings of each individual team member!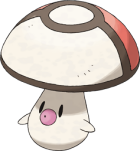 Sometimes you might decide that by having resistance cores be totally perfect, where all weaknesses of two Pokemon are covered by each other, that your options become rather restricted. It's not always easy to build a resistance core if you try to have every weakness covered by only two Pokemon. In this example, you'll find that Chinchou resists Foongus's weaknesses to Fire, Ice, and Flying, while Foongus resists Grass-type moves that might be aimed at Chinchou. While these two Pokemon can work well together, you'll notice that Chinchou's Ground weakness is not covered, and nor is Foongus's weakness to Psychic; this is okay, as the counterpart for each weakness at least isn't weak to the type and has the bulk to take a neutral hit if it has to.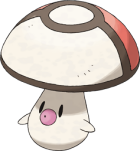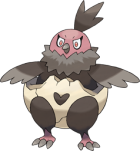 By adding Vullaby to the equation, the Ground and Psychic weaknesses the core has are now covered, with Vullaby's weaknesses to Ice and Electric already taken care of by Chinchou and its Fairy weakness already walled by Foongus. However, you'll notice that Vullaby brings in a Rock weakness as well, which is not covered by the other two. This can be remedied by adding a Ground- or Steel-type, and so on, until your team is designed to be able to deal with many kinds of threats. Always remember that adding team members may very well bring new weaknesses into the team; always think about the disadvantages as well the benefits of every teambuilding addition. Don't be afraid to experiment!
Cores With Synergized Functions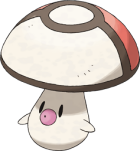 A few weaknesses of these three Pokemon are covered by their counterparts here, but what really adds reliability to this core in particular is Regenerator. All three Pokemon have access to it, and this basically allows them all to recover 33% of their maximum health upon switching out, which is what will be done reasonably often if three Pokemon are to cover each other's weaknesses. In addition, Foongus and Slowpoke have an arsenal of disruptive moves to assist in wearing down the opponent's team, while Mienfoo is more offensive and can check some of the things that hurt Foongus and Slowpoke. A core of three bulky Pokemon who share an ability like this is hard to break and can be very effective competitively in the long run.



One kind of core that has always been decently popular is VoltTurn (the use of Volt Switch and U-turn). These Pokemon are perfect for this kind of strategy, as they are all reasonably fast enough to U-turn or Volt Switch out to improve the situation and maintain momentum for their team. Larvesta resists Mienfoo's Fairy weakness and Chinchou's Grass weakness, while the weakness to Flying that Larvesta and Mienfoo share is covered by Chinchou. Larvesta offensively threatens the Psychic-types that Mienfoo fears, and Mienfoo resists Larvesta's 4x weakness to Rock in exchange. This is an example of a useful core that is supportive of itself and also has longevity, as Larvesta has access to Morning Sun, Mienfoo has its Regenerator ability, and Chinchou has access to Heal Bell to rid the entire group of troublesome status conditions if needed. The momentum this core works to maintain is a great part of keeping the battle in its favor and is quite effective, keeping itself strong while also applying constant offensive pressure on the opponent.
Weather-Based Cores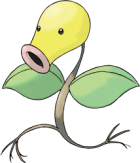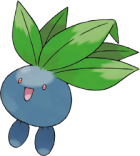 This is a very powerful weather-based core. Vulpix's Drought ability summons harsh sunlight, which all of these Pokemon benefit from; Vulpix's Fire type moves become obscenely strong right off the bat, and Bulbasaur/Bellsprout/Oddish's Speed is doubled so that it can have a speed advantage over foes, dealing considerable damage with its STAB Grass- and Poison-type attacks. The Grass types here resist Water, one of Vulpix's weaknesses, and Vulpix resists the Fire, and Ice type attacks that its Grass-type partner(s) is weak to. In addition to the defensive advantages of this core, Bulbasaur/Bellsprout/Oddish annihilates almost everything that resists Vulpix's STAB. Players will have to use caution when trying to play against this. Bulbasaur is generally the most practical option for a Chlorophyll partner for Vulpix, but Bellsprout can be used for its exclusive access to Weather Ball (Bulbasaur gets it too but not with Chlorophyll), which does considerably more damage than HP Fire in Sun, and Sucker Punch. Oddish has decent bulk and an interesting attacking option in Dazzling Gleam. To read more about this kind of playstyle or to get involved in discussion regarding it, have a look at DTC's
Sun in LC thread
.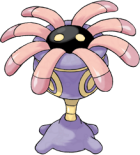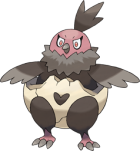 These Pokemon form quite an effective weather-based core that is designed to not only make use of Sand, but also to additionally combat Sun offense.
Specially defensive Hippopotas counters Vulpix just about entirely
, and by extension, auto-Sun (Drought). Drilbur serves as the almost obligatory weather sweeper with its powerful STAB Earthquake, well-rounded coverage options, and the Sand Rush ability doubling its Speed while Sand is active. Lileep gains a welcome automatic Special Defense boost in Sand, makes use of Storm Drain to heal itself with the Water-type attacks aimed at Hippopotas and Drilbur, and is particularly useful when it comes to defending Drilbur from the likes of strong priority users it's weak to such as Carvanha and Tirtouga. Vullaby provides Knock Off support and is immune to Sand's residual damage thanks to Overcoat, while maintaining a comfortable offensive and defensive advantage against Chlorophyll sweepers. Both Lileep and Overcoat Vullaby are additionally immune to Sleep Powder and other powder-based moves. This core does its job incredibly well, but comes at a cost, as it carries a compounded weakness to Ice, which will need patching up by teammates that resist this type of attack. To get involved in discussion on Sand in Little Cup or to just see what the community has to say about it, be sure to visit Chesnaught's
Sand in LC thread
.
Cores Submitted By the XY LC Community


With a Focus Sash equipped, Spinarak can comfortably set up Sticky Web (for more information on this new entry hazard, be sure to check out Chieliee's
Sticky Web thread
) against anything not carrying Fake Out or Rock Blast. It also has Toxic Spikes to soften up the opposing team, and also a surprisingly strong STAB Megahorn this generation. After Sticky Web is set up, Mienfoo's 16 Speed becomes enough to clean house, and with the sheer power of its STAB High Jump Kick, it is able to outpace and OHKO most of the metagame fairly easily. Knock Off is also amazing to hit Ghost-types this generation; they can't really check Mienfoo this generation like they could in the past.
Submitted by Raseri.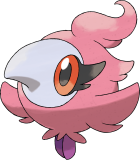 Pawniard and Spritzee form a solid resistance core that functions well both offensively and in longevity even if the opponent has Sticky Web in play. Spritzee soaks up the 4x super-effective Fighting type attacks aimed at Pawniard, and Pawniard walls both of Spritzee's weaknesses in exchange. Both are also capable of setting up and delivering painful hits with their respective STAB attacks. Spritzee's commendable bulk and access to Wish provides itself and Pawniard security throughout battles, as well as benefiting the rest of the team. Spritzee is so slow that it doesn't mind Sticky Web; Pawniard not only doesn't mind it, but it also gains +2 Attack (practically a free Swords Dance boost) when it comes in on it due to its Defiant ability activating on the Speed drop. While this does slow Pawniard down, it can override its lowered Speed with a chaotically strong +2 STAB Sucker Punch. This is one of the more creative cores in this thread that functions well on many levels, using Pokemon that don't often get the spotlight. Submitted by
Cherub Agent
.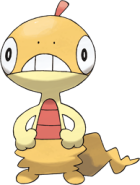 These two form an unexpectedly well-functioning resistance core. Koffing easily resists the Fighting- and Fairy-type attacks aimed at Scraggy, while Scraggy is totally immune to Koffing's sole weakness to Psychic. Koffing's access to Clear Smog and Will-O-Wisp allows it to also fight back against setup sweepers and Baton Pass chains, two prominent threats that swarm throughout the current Little Cup metagame, while Scraggy can further soften up opponents via STAB Knock Off, while also having the capability to set up with Dragon Dance and restore its own health while hitting hard with Drain Punch or demolishing the opposition with High Jump Kick. Very brilliant core. Submitted by
blizzardy
.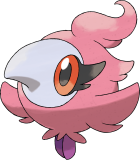 This group of three performs well together by using a mix of the ever-prominent VoltTurn strategy and Wish/Aromatherapy support, while also playing somewhat well as a resistance core. All three have a means of self-sustaining themselves: Larvesta has Morning Sun, Magnemite has Berry Juice with Recycle, and Spritzee has Wish, which has the added advantage of healing the other two if necessary. Spritzee's weakness to Steel is resisted by both Larvesta and Magnemite, while Magnemite is also handily immune to Spritzee's Poison weakness. Both Larvesta and Spritzee resist Magnemite's Fighting weakness, while Magnemite resists Larvesta's weaknesses to Flying and Rock. This is an example of a potent core that makes excellent use of many different approaches and combines them into one while not taking away from the overall effectiveness of it. Submitted by
Expulso
.
These are only a few examples! Do you have an idea for a good core? Have you used a core that you find to work well and would like to share? Discuss!
(If you'd like to share an idea for a core in a post below, I may include it with the ones above. You'll be credited, of course.)
Have fun teambuilding!
Last edited: