Hello this is Cletus also known as Cletus1 (My Showdown Account). I originally made a team in the middle of Sun and Moon but now that it's Ultra Sun and Moon that means that I had to make some edits to my original team. While the team currently seems to be doing good (It has actually brought my ladder ranking the highest it has ever been) I know that multiple heads are better than one so i'd like to see what other people have to say about it.
Here is a link to proof of my rank:
(Here is a link to proof of my rank that i reach with the revisions on post number 4: )

Zapdos @ Rocky Helmet
Ability: Static
EVs: 240 HP / 252 Def / 16 Spe
Bold Nature
-Discharge/Thunderbolt
-Heat Wave
-Roost
-Toxic/HP Ice/Thunder Wave
I kept Zapdos on the team because i feel like it is a real consistent check to some dangerous pokemon in the tier such as Mega Pinsir, Kartana, Ferrothorn, Mega Scizor, Celesteela, Bisharp, and many more.
The EVs on Zapdos are primarily meant to take physical hits such as a +2 Z-Night Slash from Kartana (As long as Zapdos is at full health that is) while the 16 Spe is used to outspeed Adamant Bisharp. Static and Rocky Helmet are used to punish U-turn and other contact moves like rapid spin, however you can use leftovers instead if you'd prefer the passive recovery.
An electric move is needed but whether it is discharge for an increased para chance or thunderbolt for increased damage is up to you. Heat Wave is also needed to deal with the various grass types in the tier such as Tapu Bulu, Kartana, and ferrothorn. Roost is obvious but be careful of when you use it since you will be weak to ground will roosting. The last move can be either toxic, HP Ice, or Thunder Wave; HP ice is for ground types while Toxic or Thunder Wave is for the various other things that want to switch in such as Kyurem Black.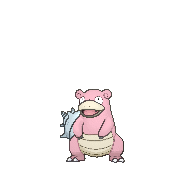 Slowbro @ Slowbronite
Ability: Regenerator
EVs: 252 HP / 232 Def / 24 SpD IVs 0 Spe
Relaxed Nature
-Scald
-Psyshock
-Iron Defense
-Slack Off
Slowbro is another member of the original team that i kept around because it checks a whole bunch of physical threats like Mega Charizard X, Mega Medicham, Kyurem Black, Landorus-T, and various others.
Most of Slowbro's EVs go into making his defense high enough to deal with Landorus and other Electric Terrain boosted moves but i also put some into his SpD to make stray Earth Powers from Kyurem B do less. The reason why he is relaxed instead of Bold aswell as having 0 Spe IVs is to make him outspeed Alolan Marowak under Trick Room.
Scald is ran on Slowbro because it is a spammable move that can cripple physical attackers; while Psyshock is to have a way to damage SubCM Keldeo and Toxapex. Iron Defense is used to basically negate opponents Swords Dances or Dragon Dances as well as being able to handle Mega Medicham's Thunder Punches while under Electric Terrain, while Slack Off allows you to win in the long run due to the ability to heal.

Mantine @ Leftovers
Ability: Water Absorb
EVs: 252 HP / 200 SpD / 56 Spe
Calm Nature
-Scald
-Roost
-Defog
-Haze
While I kept Mantine i also changed its set, now it has Defog to somewhat invalidate Ash Greninja while also still checking Special Attacking Water and Fire types like Volcarona, Ash Greninja, the new Blacephalon, and others.
The EVs and nature are set for Mantine to deal with special attackers while the 56 Spe is used to outspeed Adamant Alolan Marowak and hit it with a Scald. Water Absorb is the only ability Mantine should use since an immunity to water means an immunity to scald which is always nice.
Scald is Mantines only offensive move, potentially burning a threat is always nice whether to neuter their attack or negate their Leftovers. Haze is used to keep set up sweepers like Volcarona and Manaphy in check while Defog is to negate Greninja's Spikes aswell as being able to switch in to a Defensive Landorus-T and get rid of his rocks. Finally roost is Mantines newly acquired means of reliable recovery

Clefable @ Leftovers
Ability: Unaware
EVs: 252 HP / 252 Def / 4 SpD
Bold Nature
-Moonblast
-Wish
-Protect
-Heal Bell
Clefable is the last Pokemon that I kept from my original team because it is a good cleric as well as a really good check to some physical set up sweepers such as Mimikyu, Zygarde, the various dragon types used in the tier, and some others.
Max Def and the Bold Nature with the Unaware ability are used to take care of Zygarde if it gets out of control aswell as dealing with Z Fly Salamence and Dragonite
Moonblast is STAB and a nice way to force out Mega Sableye and dragon types while Heal Bell is nice for keeping the team status free. I choose wish and protect over moonlight and some other move because i felt like wish support really can help in tricky situations especially in a metagame where you can get hit by an unsuspected Z-Move out of nowhere.

Gliscor @ Toxic Orb
Ability: Poison Heal
EVs: 152 HP / 252 SpD / 104 Spe
Careful Nature
-Earthquake
-Roost
-Defog
-Knock Off
I'm sure most of us know that Poison Heal Defog Gliscor is now legal, but i don't think as much people realize that Poison Heal Defog Gliscor completely invalidates anything a Toxapex can try to do. It is also an annoyance to pokemon that rely on status to beat their opponents and comes with a nifty Electric Immunity (But also an unfortunate 4x weakness to ice)
Gliscor has enough speed EVs to outspeed a max speed Magearna before Shift Gear while the rest go into making Gliscor take Special hits better
Earthquake is nice STAB that does decent damage to Toxapex and Tapu Koko while Knock Off is nice for removing items and hitting pokemon immune to Earthquake. I have Defog on Gliscor because it prevents Toxapex from ever getting Toxic Spikes up as well as just being a nice back up defogger in cause Mantine is in a pickle or if Bisharp is trying to deter the Defog.

Jirachi @ Leftovers
Ability: Serene Grace
EVs: 104 HP / 252 SpD / 152 Spe
Careful Nature
-Iron Head
-Stealth Rock
-Wish
-Protect
Jirachi is the last pokemon on my team, it is my Stealth Rocker as well as my main check to Psychic and Fairy types like Tapu Lele, Magearna, and some others.
Most of the EVs go into Jirachi's SpD but i also put enough EVs into its speed to always outspeed Tapu Bulu
Iron Head hits most of what Jirachi is used against for at least neutral damage and Stealth Rocks are nice for residual damage. I have Wish and Protect on my Jirachi because i wanted to make sure my means of dealing with such hard hitters like Lele and Magearna has a way to keep itself healthy.
Threat List:


Dark Types In general give my team a hard time especially Tyranitar and Hoopa Unbound

My Jirachi doesn't have U-Turn so i can be trapped by Magnezone which can open doors for something dangerous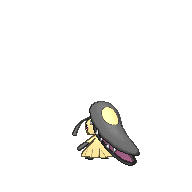 If Mega Mawile has Swords Dance then not even Slowbro can handle it
Thank you for looking at my team, I am both hopeful and excited to see some feedback.
Last edited: