The King Of Sea: Kingdra Appears!((2nD RMT)
Two Weeks Ago, I Made A RMT And The Team Wasn't Even Successful, Me And My Friend Shoxz Tried To Make A Team That Almost Counter's All Teams And Pokemon. We had A Lot Of Pressure On Choosing Which Pokemon/Team Member To Be In The Team. As Its Past Two Weeks, We Have Been Making A Perfect Team Which Is Not So Perfect. As A Result, I Made A New RMT To See Any Flaws In This Team. I Have Returned Laddering At PO (Its Pokemon Online If You Dont Know That) This Team Actually Came In #25 On Shoddy Under The Nick Shoxz And #200 ( And Above Due To Inactivity).We Tried To Make A Team Around A Pokemon That Is Bulky And Offensive. Seems Metagross Is That Only Pokemon That Can Do This Job. This Team Is Design To Stop Those Counter's Of Metagross And In-Late Game, Metagross Can Sweep. The Record Is 40-3 the Loses Were Haxes. Without Further Ado, Let's Start!​
This Team Wouldn't Mind a Cleric
Credits: Smogon, My Pal Shoxfire
~
~
~
~
~
~
~
~
~
​
First,The Team Was Built Around Agiligross For Being Bulky And High In Attack.He Have Many Resistance To Many Attack.The Only Weakness He Have Is Fire & Ground That Is Resisted By Many Water Pokemon.After Agility,He Sweeps When His Counter's Are Gone.
I Want To Kill Other Pokemon That Stop Metagross From Sweeping,Starmie Was The Pokemon That Could Stop Infernape,Heatran,Gliscor And Tyranitar
(Pursuit No Good).
It Can Rapid Spin To Remove Those Nasty Entry Hazards That Reduces Metagross From Sweeping.
Now,I Will Need A Lead That Is a Anti-Lead And Destroys Other Bulky Leads Like Swampert And Other Metagross.It Destroys Metagross Counters Also Being Bulky And A Attacker Which is a Good Advantage.I Will Try Machamp Next Time
( Maybe)
I Need a Steath Rock So Metagross Can Sweep More Could Turn 2HKO To OHKO's.Gliscor Was The PokemonHe Have a Good Synergy With Metagross And Breaks Stalls.He Is Also My Status Absorber And Electric Type Move Absorber
(Only Thunder-Wave And Electric-Type Attacks)
Now,I need Something That Have High Attack Stat And Helps Gliscor To
ABUSE
His Ability Sand Veil.Tyranitar Can Do The Job.Being Scarfed,He Revenge Kills Gengar,Zapdos And Rotoms.
Man,My Pokes Will Die Fast Due To SandStorm And Sweeping D:.I need Someone That Can Wish And Boost His Stats.As The Same Weakness As Metagross.Jirachi Can Again Do The Job.With His Decent Stats And Ability Serene Grace,He Can Flinch Hax The Opponent Hard.He Is Also Good
As Others Suggested To Replace Starmie With Suicune Because Of His Bulk,He Pretty Cut It Out As He Counter's My Weaknesses E.G Infernape And Lucario,With His Bulk,He Can Survive Hits And Be My Wall.When Paired With Jirachi,Seems Unstoppable As Wish From Jirachi And Calm Minding :).Metagross Wasn't That Good Because It Shares The Same Typing As Jirachi And Gives Me More Ground Weakness.Kingdra Gives Me Fire And Water Resistance.Plus,The Only Non-Legend With Water/Dragon Typing.
_|_
_|_
_|_
_|_
_|_
​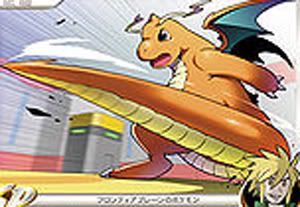 Dragonite (M)
@
Life Orb
*

*

*
MenceSucks
Nature:
Rash [+ Special Attack,- Special Defence]
Ability
:
Inner Focus
Ev's:
4 Hit Points/252 Attack/ 252 Special Attack
Moveset:
​
Draco Meteor:

Dragonite's Main STAB Move This Attack Is Only Resisted By Steel And This Move Can Deal ALOT Of Damage If It Hits Sometimes It OHKO's

​

Fire Blast:

Fire Blast Is For Pokemon That Resist Draco Meteor, As Well As For Coverage Against Steel/Grass/Ice

Superpower:

To Handle Tyranitar/Heatran And Blissey Easier.

Extremespeed:

Priority Move. This Is For Sashed Leads Give Them A Hell Lot Of Trouble

​
.
.
.
.
.
.
.
.
.
.
Why Did I Choose This Pokemon?
I Was Like Oh Shit,Which Lead Should I Choose?I Was Totally Inspired With His Anti-Lead Set.I Have Tested Machamp,Machamp Was Fucked Up.Many People Bring Counter's For Him.I Tested Dragonite And STAB Draco Meteor Was Killing Everyone That Doesn't Resist It.He Does Have A Diverse Movepool And Stats That Surprises Me When Salamence Was Banned And I Tried To Use Him.Leading Position's Is Always Crucial Where Every Lead Tries To Get Advantage At The Beginning Of There Match.He Have No Problems Against Faster Leads Like (Aerodactyl,Azelf And Ninjask) Where He Just Draco Meteor + Extremespeed.Even Slowing Lead Lose To Dragonite (Except Machamp).
Superpower > Earthquake

For Obvious Reasons.To Kill Tyranitar,Heatran And Skarmbliss Which Earthquake Cannot Do.Superpower Is Also For Umbreon's
​
Paired With Jirachi,They Have An Excellent Synergy Together. ( Read Jirachi)
.
.
.
.
.
.
.
.
.
.
Dragonite VS. Top Ten Leads
​
Green
isn't a problem,
Orange
is a bit of problem and
Red
is a problem.
​
-
Azelf
: Easy Stuff, They Will Taunt, Stealth Rock Or Explosion At Turn One. Fire Blast Will Bring Down Till 1 Hp If They Focus Sash. If They Don't Not Have Focus Sash, It's a OHKO. Explosion Will Hurt Though
​
-
Aerodactyl
: Again Easy stuff, I always go for Draco Meteor, since my opponent could not taunt me due to Me Being A Anti-Lead. If it taunts me, I Just Got a Free OHKO and He Won't Get Any Stealth Rock Up
​
-
Swampert
: The Third Worst Lead To Face, He Can Ice Beam Me, Usually They Stealth Rock Turn One While I Go For Draco Meteor And Followed By Superpower Or Draco Metoer Which Will KO Swampert. I Just Don't Want To Take The Risk Though
​
-
Machamp
: The Second Worst Lead to Face. Man is this thing a bitch. I Will Just Draco Meteor until He Is at Red Hp While I Die from His Ice Punch. Next, I Will Switch In Gliscor To Earthquake Him To Death.
​
-
Metagross
: The Easy Lead To Face, Just Fire Blast Him As During This Metagame, Many Metagross Bring Lum Berry Instead Of Occa Berry Which Is A Bonus :D. He Won't Get Any Stealth Rock Up
​
-

Jirachi
: Jirachi is a bitch most definitely as a flincher But I Can't Be Flinch Due To Inner Focus. Ice Punch Hurt So I Will Switch To Suicune.Dragonite Doesn't Mind Being Scarfed Anyways. Fire Blast Will Deal A lot Of Damage Though
​
-
Infernape
: This Lead Is Funny Though, Fake Out Doesn't Even Flinch Me Thanks To Inner Focus While I Kill Them With Earthquake And Extremespeed. No Stealth Rock Up.If They Stealth Rock On The First Turn,Who Cares,Infernape's Going To Die.
​
-
Ninjask
: Haha Ninjask. Switch To Gliscor And Taunt Them So That They Can't Do Anything.
​
-
Roserade
:
They Can't Touch Dragonite But Only Making Him Sleep. I Will Switch To Gliscor To Take The Sleep Powder And Switch Back To Dragonite To Fire Blast + Extremespeed It. My Team Doesn't Mind Toxic Spikes Other Then Tyranitar. Hidden Power Ice Variant's Are Tough To Handle.
​
-
Hippowdon
: Did you read Swampert? This Guy Is Abit Harder But Still Draco Meteor + Earthquake Kills Him.
​
-
Tyranitar
:
This guy can be a trouble if it has Stone Edge or Ice Beam. I Will Go For Superpower Which Is a OHKO For Him. He Will Get Stealth Rock Up Or Not.
​
-
Heatran
: Well, He Can Barely Touch Dragonite Except Explosion Which Hurts. Superpower OHKOS Heatran.Not a Problem At All But He Will Get Stealth Rock Up.
​
- Smeargle
:
Do They Even Still Using This? I Will Make Dragonite As My Sleep Fodder While I Switch To Gliscor To Taunt Him And Get Stealth Rock Up.
​
- Starmie
:
Possibly the Worst lead Ever to face. Ice Beam Just Kills Dragonite. Switch to Tyranitar on the Ice Beam and Torture Starmie with Pursuit. They Will Stay In and Start to Surf/Hydro Pump Tyranitar Until He Is Low Health and Starmie Dies. Big Threat >:D
​
.

.

.

.

.

.

.

.

.

.
Ev's and Nature
​
Rash Nature:

I still keep my Offensive stats high Without Losing Any Speed Against Other Dragonite Leads.Special Defence Drop Isn't Really A Big Deal.
252 Special Attack:

This is so obvious. Max Special Attack and STAB Draco Meteor (With Life Orb)Is Just To Awesome

​


[*]

252 Attack:

Rest Dumped Here To Maximize Earthquake And Extremespeed's Offensive Power

​

[*]

4 Hit Points: Filler​
.
.
.
.
.
.
.
.
.
.
During The Salamence Era,Salamence Was Being Liked By Every Trainer.Salamence Is Now Uber And Many Trainer Had To Use Dragonite Or Flygon.With Salamence In Uber,Dragonite Now Own The OU Tier.You Can Kiss His Ass Now!
.
.
.
.
.
.
.
.
.
.
Considerable Changes​
Jirachi

@
Leftovers
*
*
*
LoveDestiny
​
Nature:
Bold [+Defence, - Attack]
Ability
:
Serene Grace
Ev's:
252 Hit Points/ 212 Defence/ 44 Speed
Moveset:
​
Calm Mind:

Jirachi's Set-up move. After A Few Calm Mind's, Jirachi Is Hard To Be Taken Down.

Wish:

Wish is the recovery move for Jirachi Also It's To Support The Whole Team By Passing Wishes

.

​

Thunderbolt:

Thunderbolt gives Jirachi coverage To Hit Bulky Water Types And Other Types (Bar Ground Type).

​

Psychic:

Jirachi's STAB move. It Hits Pretty Hard Against The Likes Of Breloom And Fighting Types.

​
.
.
.
.
.
.
.
.
.
.
Why Did I Choose This Pokemon?
​
Who Doesn't Even Recognise WishCM Jirachi? To Me,It Is The Best Sweeper And Wish Passer.Mixape Fails To OHKO Jirachi After +1/+2 Calm Minds.A Simple Jirachi With Psychic.With Stealth Rock,Zapdos Can't Switch In And Out That Much To Counter My Team.Jirachi Is Allowed To Beat Foes Once Its Counters Are Gone.Foes Such As Blissey,Tyranitar,Cradily (LOL) -Just To Name A Few- All Attempts To Set-Up In A Way Against Jirachi.I Would Usually Use Flash Cannon,But Weakness To Breloom,I Had To Choose Psychic.
​
Paired With Dragonite,Jirachi Have An Awesome Type Synergy With Him.Creating A Perfect ""Duo".With Dragonite,SkarmBliss Will Be Running As MixNite Brings Superpower And Fire Blast.My Opponent Is Faced With A Double Power That Requires Double Effort To Kill Them.
​
Thunderbolt's Chance Of Paralysis And Psychic's Changes To Lower The Opponent's SpD,Plus Serence Grace,Means Jirachi Can Parahax And Lowering The Foe's SpD Against My Opponents.
.
.
.
.
.
.
.
.
.
.
Ev's and Nature
​
Bold Nature:

Focusing on Defence While Boosting Up My Special Defence By Using Calm Mind

​

252 HP:

For The Max Bulk Jirachi Can Ever Get

​

216 Defence:

The Only Number That I Can Use Without Losing Any Speed, Plus, It Takes Any Attack Like A Beast Although its 216 Ev's

​

44 Speed:

Allows Me to Outrun Other WishCM Jirachi's And Defensive Celebi's Etc.

​
Jirachi Is So Cute And Adorable,Its Called LoveDestiny.Pretty Much In Movie's,If You Meet Jirachi,You Can Change Your Destiny By Wishing.Well,Sometimes It Doesn't Work.You Must Love Your Destiny :)
- Using Flash Cannon To Hit Celebi,Tyranitar And Psychic That Block's Jirachi's Sweep​
Suicune

@
Leftovers
*

*

*
MeowCune
​
Nature:
Timid [+ Speed, - Attack]
Ability
:
Pressure
Ev's:
4 Hit Points/252 Special Attack/ 252 Speed
Moveset:
​
Surf:

I'm an Accuracy Freak, I Just Hate When Hydro Pump Misses Important Kills. Surf Is Better In A Long Run Due To PP And Power. It Hits Hard To The Opponent Due To STA

Hidden Power:

Hidden Power gives Suicune coverage with Ice Beam and the ability to hit hard To Flying And Bulky Water Types That Resist Ice Beam And Surf.E.G Gyarados

Ice Beam:

Ice Beam is for cove.rage, It's The BoltBeam Combo, Many Pokemon Doesn't Stand Against It Except Lanturn (Rarely See It)

Calm Mind:

Suicune's Set-Up Move.After A Few Calm Minds,He Is Devastating.
.
.
.
.
.
.
.
.
.
.
Why Did I Choose This Pokemon?
A Standard Offensive Set.With Calm Mind And Paired With Jirachi To Wish Pass Him,You Better Hope You Care Carrying Blissey Or Else This Thing Bro,Is Going To Sweep Your Team Clean,Or Dent Your Team Members.Some People Use Life Orb On Suicune,He Doesn't Need Power.Keeping Your Opponent Thinking About Which Set Is This Suicune Using,It Is An Advantage.
I Have So Many Opponent Trying To Roar This Thing Out,But Gets KOED In The Process.Pokemon Like Breloom Are Hoping To Spore Suicune,But With 252 Speed And +Nature,He Outspeeds And Ice Beam It.Because Of His Natural Bulk,He Gives A Decent Check Against Lucario,Gyarados,Heatran Especially The Non-Scarfed Ones And Other Suicune's.Suicune Gives A Fire Resistance To The Team That Jirachi Appreciates.Every Foe Thinks Suicune "Must" Be Crocune,But Its Not.Surprising The Foe Is Fun
Paired With Jirachi,They Have So Called "Almost Excellent Synergy",Jirachi Resist Grass While Suicune Resist Fire.Pretty Simple Eh?
.
.
.
.
.
.
.
.
.
.
Ev's and Nature
​
Timid Nature:

To Maximize Speed To Outspeed Breloom And Other Pokemon Slower Than Suicune.

​
252 Speed:

To Outspeed Breloom And Jolly Gyarados.

​

4 Defence:

To Give Suicune A bit Bulk In Def And Walling Moves

​

252 Hit Points: To Give Suicune The Max Amount Of Hp To Survive Hits​
.
.
.
.
.
.
.
.
.
.
Nickname
Suicune Is So Fierce And Cute,Also Look Like A Cute Cat.I Named It After They Growl Meow.I Don't Really Have An Ideas For Suicune's Nick -.-
.

.

.

.

.

.

.

.

.

.
Considerable Changes
- N/A.
​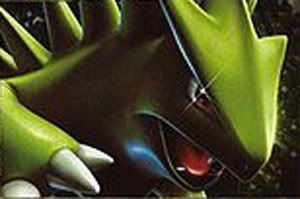 Tyranitar (M)
@
Choice Scarf
*
*
* BigDaddy
Nature:
Jolly [+ Speed, - Special Attack]
Ability
:
Sand Stream
Ev's:
4 Hit Points/ 252 Attack/ 252 Speed
Moveset:
​
Crunch: T

yranitar's STAB move.Its Awesome Has It Have 10% To Lower The Opponent's Defence And Also With STAB,Psychic And Ghost Types Doesnt Want To Stay In With This Big Boy

Pursuit:

P

ursuit is Tyranitar's trapping move. It Helps Me To Deal Damage To Pokemon That Are Escaping Like Starmie And Gengar And OHKOing Them In The Process

Stone Edge: T

yranitar's main STAB move. 100 Base Power means that after STAB boost it has 150 Power.It Helps Me Deal With Flying Type Pokemon Like Gyarados,Dragonite And Zapdos

Superpower:

Superpower Is To Deal With The Another Tyranitar And Also Blissey Who Thinks She Can Wall This Set.
.

.

.

.

.

.

.

.

.

.
Why Did I Choose This Pokemon?

​
Tyranitar is the glue of this team; it keeps everything in check and fills in all the little gaps that the team could not attend to otherwise.The idea is simple; Tyranitar walks in on most resisted attacks and outpaces the unsuspecting foe. Tyranitar acts as my check to Life Orb Starmie, Gengar, Infernape And Froslass Check. The moves involved need no comprehensive explanation, but the key to the set is Pursuit and Superpower. Pursuit in the sense that it can removed fleeing Gengar and Taunted Rotom-A, and Superpower because it allows me to check Lucario: they usually come in on Tyranitar, Go To Suicune Or Gliscor And Do Their Things Respectively.If They Fail, Tyranitar Comes In, Revenge Killing Lucario.
Sand Stream is a useful asset because it can negate Any Weather Effects Or Focus Sash survival attempts of a lot of foes such as Roserade And Gengar. In addition to being a useful revenge killer, Tyranitar maintains excellent synergy with my Pokemon, Gliscor, In Terms Of Activating His Ability Sand Veil.
.

.

.

.

.

.

.

.

.

.
Ev's and Nature
​
Jolly:

To Maximize Speed Without Losing Any Neither Offensive Power Nor Defensive

252 Speed

:

To Get the Max Speed To

Outspeed Base 115 Speed


[*]252 Attack:

To Get The Max Attack For Offensive Power


[*]

4 Hit Points: Filler​
Phew,Thinking Tyranitar's Nick is Hard.After Thinking,I Nicknamed Him BigDaddy.BigMama Was Like Tyranitar.Fat And Montrous.Since Tyranitar Is Male,Changed It To BigDaddy >:)
​
- Putting Earthquake In The Move-Set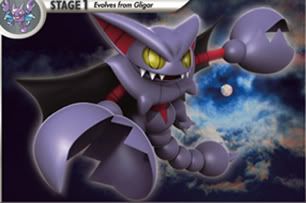 Gliscor

@
Leftovers
*
*
* FlyingFreak
​
Nature:
Jolly [+ Speed, - Special Attack]
Ability
:
Sand Veil
Ev's:
252 Hit Points/ 40 Defence/ 216 Speed
Moveset:
Taunt: It Is To Deal With Stall Teams Which Think They Can Beat Me.It Also Helps From Baton Passing To Other Pokemon That Ruin My Team

Earthquake:

Earthquake Is A Great STAB That Hurts SD Lucario To End His Sweeper Capabilities.

Stealth Rock:

Stealth Rock Is Needed For This Team As It Turns 2HKO'S To OHKO To Help Me Kill The Important Pokemon.No Other Uses Then That.

Roost:

To Recover Any Damage,Enable Gliscor To Survive Longer
.

.

.

.

.

.

.

.

.

.
Why Did I Choose This Pokemon?​
After Having 4 "Dudes" In My Team,I Realise I Have An Unbelievable Lucario Weakness.Both Agility And Sword Dance Set.Only Suicune Can Handle Lucario,Smart One's SD And Close Combating All Of My Pokemon.So Gliscor Is A Must For This Team.Gliscor Makes A Nice Stall-Breaker Thanks To Taunt.Gliscor Gives Me An Excellent Check To Tyranitar,Lucario,Scizor And Those Physical (BAN ME PLEASE)s That Can't Hurt Me With Super-Effective Moves
​
Excellent Team Player Because It Absorbs Fighting,Ground,Bug And Electric Moves.He Has A Nice Synergy With Suicune,Jirachi And Tyranitar.Since It Attracts Celebi And Bulky Water Types Giving Suicune An Advantage To Set-Up.As For Celebi,I Can Taunt And Switch In Tyranitar With The Fear Of Leech Seed/T-Wave.
​
I Hate Ice/Water Move's That Ruin Gliscor From Attacking/Stalling The Foe.Oh Well,My Team Helps Him By Sand Storm And His Ability Sand Veil Activates To Avoid Some Of The Moves.(Relying On Hax =P).With His Bulk,Defensive Capabilities,Amazing Typing As Well As To Set-Up SR,Totally Gets A Spot.
​
.

.

.

.

.

.

.

.

.

.
Ev's and Nature
​
Jolly:

To Maximize Speed To Beat Lucario And Outspeed The Other Gliscor And Also Base 95 In Speed And Below
216 Speed:

Enough To Outspeed All Types Of Lucario


[*]

40 Defence:

To Survive Any Physical Attacks Aimed At Gliscor.

​

[*]

252 Hit Points: Enhancing His Surviving Ability​
.
.
.
.
.
.
.
.
.
.
Nickname​
Gliscor,Gliscor,Gliscor.I Kept Thinking What Nick Should I Give Him.You Guessed It,Random Nicks Pl0x.He Is Flying,Looks Like A Freak.Together,They Form "FlyingFreak".
.

.

.

.

.

.

.

.

.

.
​
Considerable Changes
- Putting Toxic In The Move-Set.Just Don't Know Where​
Kingdra @
Chesto Berry
*
*
* KingOfSea
​
Nature:
Adamant [+ Attack, - Special Attack]
Ability
:
Swift Swim
Ev's:
144 Hit Points/160 Attack/164 Speed/42 Special Defence
Moveset:
Waterfall:

Kingdra's Stab Move.After A Few Dragon Dance, Kingdra Sweeps With Ease When His Counter's Are Gone.


Outrage:

Stab Move, Only Resisted By Steel, And With A Few Dragon Dance, Pokemon Are Going To Be KOed.

[*]

Dragon Dance:

Kingdra's Stat-Boosting Move.After A Few DDs, Kingdra Is A Beast.

​

[*]

Rest:

Kingdra's Self-Healing Move.It Is Used When Kingdra Is At Low Hp and Rest+Chesto Berry Is Epic.

​
.

.

.

.

.

.

.

.

.

.


Why Did I Choose This Pokemon?

You Might Ask This Question, What? Chesto Berry On Kingdra? Why Not Lum Berry?.Lum Berry Always Activates To Any Status Such As Poison,Sleep,Paralysis And Burn.So When Using Chesto Berry, It Only Activates To Sleep Which Is My Recovery Move Rest. I Have Tested Other Variants Of Kingdra When BlazeMurder Suggested This. Actually, This Set Is A Beast. It Can Live LO Starmie's Thunderbolt/Ice Beam And Also Suicune's +1 Ice Beam/Hp Electric. Usually Kingdra Gets Up To 2 DD's Or 3 At Max, Then I Rest Activating My Chesto Berry.Immediately Kingdra Wokes Up And Sweep.

With Dual STAB's And Access To Outrage, It Isn't Resisted By Any Pokemon In OU Except Empoleon.You Better Wish You Brought Empoleon ;).Also, Kingdra Is An Excellent Team Player.Resistances To Steel,Water,Fire And Neutrality To Grass,Electric,Ice Etc, It Is Appreciated By Its Team Members Like Gliscor,Jirachi And Suicune.

Great Synergy,Great Team Player.Overall, The Best Kingdra Moveset Ever Made.Natural Bulkness And Unique Typing, Definitely Gets A Spot


.

.

.

.

.

.

.

.

.


Ev's and Nature

​



Adamant: To Maximize Attack To Enable Him To OHKO​

42 Special Defense: Enabling Him To Take Special Moves.


164 Speed: Maximize The Amount Of Speed He Can Get In His Bulky State.
​

160 Attack: To Get The Max Attack For Offensive Power As Say To Gain Certain Amount Of KOs
​

144 Hit Points: Enable Him To Be Bulky Enough To Take Hits.
​
.
.
.
.
.
.
.
.
.
Considerable Changes
-N/A.
.
.
.
.
.
.
.
.
.
.
~C
o
n
c
l
u
s
i
on
Whew, That Was Long :).So Here's My RMT.My Problems Are Zapdos And MixApe.Anyways,Hoped You Enjoyed Reading And Pls Rate With Your Heart!I Need Help As My Team Have Flaws :).Dont Ask Me To Change Any Pokemon Without Any Good Reasons :).Thanks For Reading!
.
.
.
.
.
.
.
.
.
~L
i
s
t
O
f
C
h
a
n
g
e
s
:
​
Replaced Starmie With Suicune

​


[*]

Changed Dragonite,Gliscor And Metagross Ev Spread

Replaced Ice Punch With Thunderpunch On Metagross

​

Replaced U-Turn With Roost On Gliscor

​

Changed Rest With Calm Mind On Suicune

Changed Metagross With Kingdra

Well,Thats My Team Rate It!Dont Steal It Without Permission Pls ;_;
​