Hey everyone! I picked up this tier when I started getting tutored by Accelgor(he's the best!). After getting tutored by him and the tutoring was completely finished one of my friends and I (ismail) built a team featuring the core of Hippowdon+Mega Aerodactyl since sand compliments MAero nicely. Before I start off shoutouts to @lordgrim(ismail) and
Accelgor
for tutoring me, checking over teams and being DA GOAT. Anyways lets get right to this!
Aerodactyl-Mega @ Aerodactylite
Ability: Pressure
EVs: 252 Atk / 4 Def / 252 Spe
Jolly Nature
- Earthquake
- Stone Edge
- Pursuit
- Roost
I chose a Roost+3 Attacks set to build around, maximizing MAero's potential on offense while still having reliable recovery/good health throughout the game. Earthquake is for hitting steels such as Empoleon hard on the switchin. Stone Edge is for STAB as well as hitting types that EQ doesn't. Pursuit if for trapping the likes of Non-Z Thunder Lati and a low health Bronzong. Roost is for keeping healthy after taking attacks it doesn't appreciate too much. Mega Aerodactyl synergizes well with Hippo as Hippo provides sand for Mega Aerodactyl to increase its SPDEF so it can take hits easier.
Hippowdon @ Leftovers
Ability: Sand Stream
EVs: 252 HP / 80 Def / 176 SpD
Impish Nature
- Stealth Rock
- Earthquake
- Slack Off
- Toxic
Hippowdon was next since it synergized very well with Mega Aerodactyl with sand. It also gave our team a rocker and a ground type, to of the most necessary things you need in the UU metagame right now. A standard mixed defensive spread was used to maximize Hippowdon's capability. Earthquake for chipping mons weak to it. Slack Off is for reliable recovery for Hippowdon to increase its longevity and definition as a wall. Toxic is to beat opposing walls such as Mantine(Slack off on Scalds its a soft check).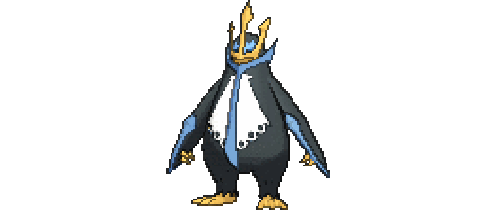 Empoleon @ Leftovers
Ability: Torrent
EVs: 252 HP / 76 Def / 180 SpD
Calm Nature
IVs: 0 Atk
- Roar
- Scald
- Defog
- Toxic
I needed a mon that could click Scald reliably so a burn on possibly Scizor could happen which would open up a door for Mega Aerodactyl, I needed a Phazer. A defoger. And a steel resist. Empoleon fit those roles perfectly. Able to spam Scald reliably, phaze , and Defog. The EVs also maximize Empoleon's mixed bulk so that it can make the most out of it. Toxic is a last move that can be replaced with Knock off but it can be any of those two depending on what you want. Banded Scizor lacking Superpower who Mega Aero hates would be food for Empoleon. Empoleon being 4x resistant to Steel lets it be an amazing partner to help out MAero very nicely.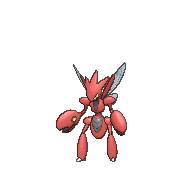 Scizor @ Metal Coat
Ability: Technician
EVs: 252 Atk / 4 SpD / 252 Spe
Adamant Nature
- Bullet Punch
- Swords Dance
- Bug Bite
- Roost
SD Offensive Zor was next. It provided my team another steel resist as well as a setup sweeper. Bug Bite is used over U-Turn so that Zor can continuously stay in to still deal massive damage. Technician boosts both Bug Bite and BP. SD is used to boost its attack + Technician to blow away switchins. Roost is to keep it healthy throughout the match and better its chances of sweeping. Metal Coat is there to boost its Steel attacks since Iron Plate is bad hehe.
Hydreigon @ Choice Scarf
Ability: Levitate
EVs: 252 SpA / 4 SpD / 252 Spe
Timid Nature
- Fire Blast
- Dark Pulse
- Draco Meteor
- U-turn
I was in need of a Special Wallbreaker and Hydreigon fit that role perfectly. I chose its scarf set as it beat Latias if it stayed in and other mons thanks to the Scarf. Fire Blast is to hit all the steels such as Silvally-Steel or Klefki that switch in. Dark Pulse is its main spammable dark type STAB and with a chance to flinch the opposing pokemon. Draco Meteor to nuke things and U-Turn for momentum.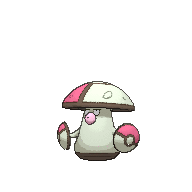 Amoonguss @ Black Sludge
Ability: Regenerator
EVs: 252 HP / 184 Def / 72 SpD
Calm Nature
IVs: 0 Atk
- Giga Drain
- Spore
- Sludge Bomb
- Hidden Power [Fire]
The final mon I chose was Amoongus. This was to be able to take electric and water type attacks directed at Mega Aerodactyl. It made a nice defensive core with Empoleon and Hippowdon as they covered eachothers weaknesses as well as Mega Aerodacytl's ones. This spread is to maximize its defensive stats and Regenerator. Giga Drain for reliable recovery as well as STAB. Spore to force switches or let Mega Aerodactyl come in. Sludge Bomb for a chance to poison and STAB. Finally HP Fire to hit the likes of Scizor super effectivley.
THREATS
Dragon Dance Kommo-o as well as Z-Thunder Latias threaten this team significantly. Any dragon really threatens this team as it lacks a fairy.
Replay vs pasy_g
Yep this happened:
https://replay.pokemonshowdown.com/smogtours-gen7uu-391951
Thank you too everyone who helped make this work and helped me in the past. Shoutouts to
lordgrim
for building with me
Accelgor
for being the best tutor,and
vivalospride
who agreed to rate this for his badge. Anyways, see Y'all soon!