stars will stop where they are
So today i made a tier list about how much of a struggle it is to schedule smogon tour matches with a certain group of people and that is.....
checks notes
Europeans. This is not meant to offend anyone
except maybe the french.
I hope you like the list.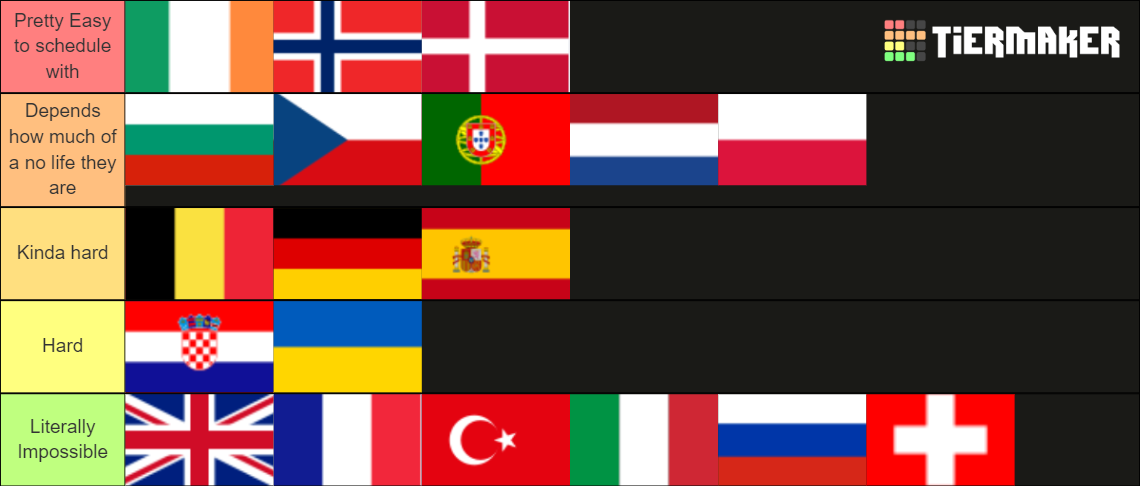 I didn't include every country mainly because i haven't schedule with people from those country's (To the Greeks / Swedes / etcs of smogon im sorry.) Also the Tier list isn't ordered within ranks.