The Spooky Squad


Hi again! Today its going to be a bit different RMT. This is a theme team of dark/ghost pokemons. The team is doing fairly well in the ladder, letting me to get into the 1700s in one of it tests.



I am SR SteelHunters


The build of the team is much more offensive than the one I usually use, but I really like how it works. One of the things that I like about the team is the fact that imposter can't heal without getting trapped, so eventually it will die. During the rmt I will treat the pokemon as they were in a real mafia. Having explained this, enjoy the rmt!


This team started with a core of three gengars, the both that are shown under here and a third set that was veeeery bad, so bad that I am ashamed to say what was it.
The next one who came to the team was mbounce ttar. I needed a imposterproof for the adapt gengar and that set that I am not going to tell and ttar was the perfect one. Also ttar is the only check to hazards of the team.
I added Giratina to check set up mons, physical threats and dbond stuff, easy and effective.
I added mmy to break defensive team fairly well. You may think that it breaks the theme, but its explained later.
I removed the trash third gengar and put a pheal ttar instead. It fitted with the team and seemed a cool set to add. Support by statusing walls and a strong set up killing.
The Team
The Club Owner: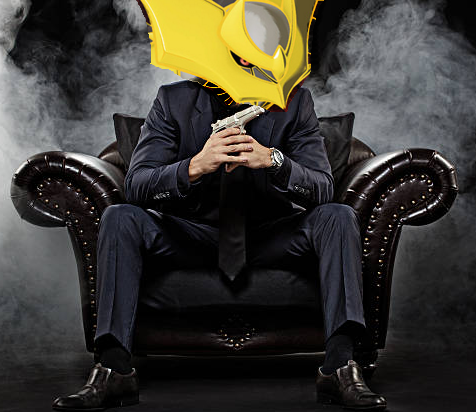 Club Owner (Giratina) @ Leftovers
Ability: Prankster
EVs: 252 HP / 252 Atk / 252 Def / 252 SpA / 252 SpD
Relaxed Nature
IVs: 0 Atk / 0 Spe
- Haze
- Core Enforcer
- Destiny Bond
- Strength Sap
Ronny White, from LA, 47 years old. Also know by the nickname Gelatine Tinamite for his love with explosives. Ronny have never been a guy that like clean jobs. Since his childhood Ronny have been stealing and disturbing. Everything became a bit professional when he met for the first time who was going to be his tutor, Jhonny McBonny. After a lot of time working for McBonny, Ronny felt that McBonny's band was too little for him, and started making a new one. At first McBonny saw it as a treason but afterwards both bands kept cooperating. When McBonny died, Ronny promised to avenge him by any way.
With the years, Ronny slowly became more calm and less aggressive, but he never left his physical training so he is able to stand a lot of hits. His age also gives him the experience to remove other ones' abilities. He is also known for being the most fast guy while doing nasty tricks, like the tactic of 'destiny bond' that takes the foe with him to death. He calls it being a prankster but I know its because he is the most cool guy in the world.


The set is a physical defensive giratina, with prank haze and prank sap, with core to remove abilities. Emergency bag with dbond. Imposterproof: Security Staff



The Hippie:

The Hippie (Mewtwo-Mega-Y) @ Choice Specs
Ability: Tinted Lens
EVs: 252 HP / 252 Def / 252 SpA / 252 SpD / 252 Spe
Timid Nature
IVs: 0 Atk
- Psystrike
- Psycho Boost
- Moongeist Beam
- Volt Switch
Masterchief Ultralaser, from Copenhagen, 22 years old. His birth name was Bobby but he changed it by a name that he considers enough 'cool' for him. In fact, I don't blame him, Bobby is a ridiculous name, but I am not sure if Masterchief Ultralaser is better.

He isn't a official member of the band, since he likes to work on his own, but its a fact that he loves the band and have cooperated with it a lot of times. The members of the band considers him as part of the band. You may be thinking that the hippie doesn't fits in the band theme, but the hippie don't minds what u think, and the other members as well.

Ultralaser got his first contact with the band when Oliver offered him a fast job to earn a lot of money.

Do you know that kind of people that in a party they are taking the first whisky while everyone else can't stand by themselves? Ok, the hippie is that kind of people. Wearing old fashioned glasses and feeling the most cool one in the world, lets admit it, everyone should be like him, he doesn't care about other people's thoughts. You don't like him? He doesn't like you as well. A long life of street fights against dealers have made him to know the other one's weak spots so he can attack by physical and special defense. Thinking about something that tanks it by a 'non very effective'? No that won't work, sorry, his experience with weed (weed teaches so much, the problem is knowing if what you learned was something real or a hallucination) made him to see weak spots that don't even exists, allowing to hit neutral 'not very effective' stuff. Again, this guy is amazing.


This mmy set can 2HKO or OHKO mostly everything in the meta that is not immune with psystrike. Moongeist stands for the shed killing and volt switch to be able to pivot, mainly if there are dark pokemons around. Psycho boost is for the brutal firepower, also to attack by the special side, for some pokemons like steelix.



Club Member: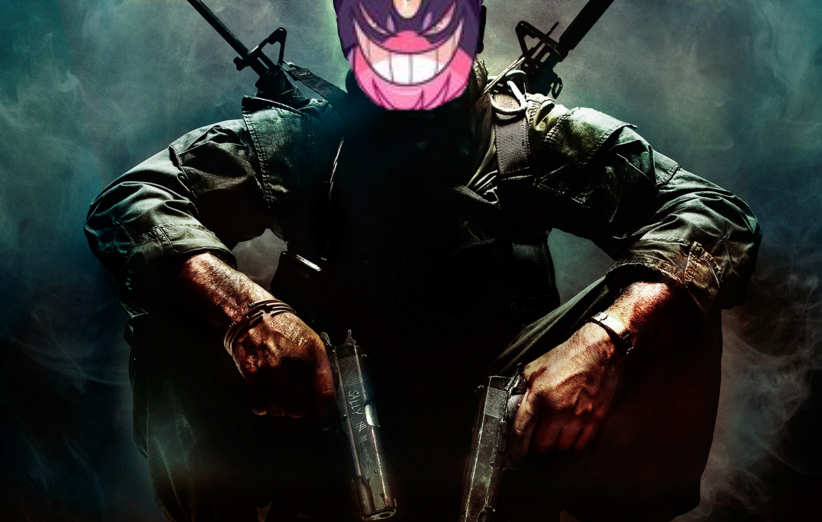 Club Member (Gengar-Mega) @ Choice Scarf
Ability: Adaptability
EVs: 252 HP / 252 Def / 252 SpA / 252 SpD / 252 Spe
Modest Nature
IVs: 0 Atk
- Volt Switch
- Sludge Bomb
- Moongeist Beam
- Ice Beam
Shawn Wayne, from Wales, 31 years old.
Shawn used to be a person that never wanted to hurt or disturb people. He had a normal job in a normal enterprise. Shawn lived in a normal house with a normal wife. He has a shiny son, but that is very strange since anyone in family or his wife's family is shiny. The society was trying to normalize him and he couldn't do anything. But one day everything changed.

Shawn was bored of being normal, like all the other gengars, that tried to entrainment everyone. So Shawn picked a scarf from his house (because it was a snowy day and he didn't want to get sick, health first) and went away to discover the world. Looking for adventure, his first attempt was to join the army, but after two years he left it because he felt it wasn't enough adventure for him. A good thing that he learnt in the army was to adapt to every kind of situation and problem, thing that he knows very well.

In one of his travels, a band of gangsters tried to rob him. With his military training he was able to defeat the robbers. In that moment he could kill the robbers but he didn't, because he found something that will give him the adventure he have always wanted.

He joined the band, and its well known by being the most fast shooter of it. After a life searching, Shawn finally found the (uncommon) happiness.


Scarf gengar is the safety bag of the team against HO mashups. Its easy to bait mmys with him and the results are epic. Outspeeds and OHKOes mmx, gengars, mmys, deox A/S, sceptail, audinos, xerneas, solgaleo, dusk mane. And other sets that I am missing. Ice beam is for coverage (rayquaza I am looking to you), ice beam does not OHKO zygarde, but it does more than a half. Improof: Security Staff and VIP Club Member.



Club Member:

Club Member (Gengar-Mega) @ Focus Sash
Ability: Queenly Majesty
EVs: 252 HP / 252 Def / 252 SpA / 252 SpD / 252 Spe
Modest Nature
IVs: 0 Atk
- Shell Smash
- Moongeist Beam
- Secret Sword
- Ice Beam
Oliver Coltraine, from Rio de Janeiro, 25 years old.
The little Oliver lived in one of the worst parts of the city. Since his childhood he had to survive alone to the poverty and the crime, because a cartel killed his parents while he was only 5 years old.

Life weren't easy for Coltraine, and the robbery was the only way to get some food to eat.

Oliver learned how to fight in the streets, where the knifes and the stabs were a everyday thing. This gave him very aggressive ways to beat his foes. First he focused and tracked his foe's moves, then he executed them. He called this tactic 'Shell Smash' because, as he used to said, smashing the shell that makes our fears strong was the only way to improve.

Oliver couldn't achieve his aim to destroy the cartel that killed his parents alone, so he rented some gangsters to help him.
With the band help, Oliver killed all the cartel people.
What Oliver never expected is that that gangsters will be the first one that really treated him good. He became a member with the time and Oliver found what he have always been searching, a family.


This set is our set up sweeper and our triage ray safety bag. I recommend to keep him for a late game sweep. After the shell smash gengar becomes a beast hard to tank, also being able to always endure the first hit due to the sash. Since he has no reliable improof I recommend using him after killing the imposter.



Security Staff: Mbounce Ttar

Security Staff (Tyranitar-Mega) @ Leftovers
Ability: Magic Bounce
EVs: 252 HP / 252 Atk / 252 Def / 252 SpD / 252 Spe
Adamant Nature
- Leech Seed
- Shore Up
- Knock Off
- Anchor Shot
Klaus Popov, from Russia, ??? city, ??? age.
Anyone in the club knows too much about him. Klaus is well-known for being very big sized even for being a tyranitar, being 3 meters tall, 1.5 meters from shoulder to shoulder and weighting 550 kilograms, that give him a very intimidating looking. Its unknown where did Klaus got his train for his smooth fighting style. Even being as big as he is, he is able to knock off the foe's weapons with ease and an amazing agility, leaving them unarmed. Also Klaus knows how to bounce back the foe's moves, so they get screwed with their own moves.

Even when anyone knows too much about Klaus, everyone is sure about something, Klaus will never betray the band. He have been in the band since Ronny made it, and he is in the elite of the band. Also, Klaus is a kind guy when you get closer to him, but will always avoid to talk about his past, and will get angry if you ask him too much and believe me, you don't want to see Klaus angry.

One of his secrets is that he loves to hear Justin Bieber sons while he wears his hello kitty pajamas to relax.


This set gives a STAB knock off along with an anchor shot to trap kill some walls (that can be trapped, leech seeded, and knock offed until die) or to trap kill the imposter. The imposter's anchor makes 34%-38%. OHKOes mmy, that is always a cool thing. Team's check for hazards. Selfimposterproof by trap killing the imposter.



VIP Club Member: pheal offensive ttar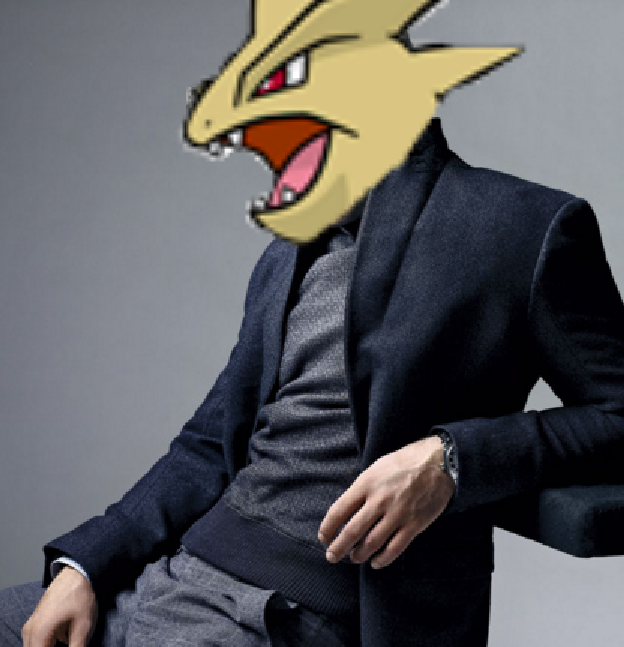 VIP Club Member (Tyranitar-Mega) @ Toxic Orb
Ability: Poison Heal
Shiny: Yes
EVs: 252 HP / 252 Atk / 252 Def / 252 SpD / 252 Spe
Adamant Nature
- Will-O-Wisp
- Shift Gear
- Crunch
- Diamond Storm
Enzo Tarcapone, from Firenze, 19 years old.
Enzo was born is the crime world. His father is the chief of one of the most important mafias in Italy. Enzo is in the band to ensure the peace between his father's mafia and the spooky squad. Due to being the son of a important mafia chief, Enzo was raised to VIP status in no time. Don't let his low age trick you, he always training in the 'Shift Gear' fighting style. His signature move, diamond storm, is in fact made of glass dust, to cut his foe's eyes and blind them. Its a nasty tactic for a nasty guy.


This slot have been changing a lot, first it was another gengar, then a banette, then a greninja, then a blacephalon, then a gengar again and finally, this set, that seemed to work very well with the rest of the team.
This is a support offensive pheal ttar. Crunch can be changed by lariat or throat chop. Diamond storm can be changed by ice hammer, but I prefer diamond storm personally. This set works as a bulky set up sweeper and a statuser, and can be used as support or offensive threat. Self imposterproof by burning the foe.



The army of the Dammed
Dammed Wings:


Adaptability yveltal: Rev Dance/Quiver dance/Oblivion wing @ Black Glasses

Chris P.Bacon, from Chicago, 51 years old.
Chris loves to wear black sun glasses, just like the hippie, but without being ridiculous (with love hippie <3). He met Ronny while they were children. He was Ronny's robbery teammate and he followed him to McBonny's band. When Ronny decided to make his own band, Chris didn't join it because he wanted to stay with McBonny to protect him.

That is what Chris said, but had other different plans.
One night, while everyone was in a mission, Chris executed McBonny and ran away, because an enemy band paid him lots of money for doing it.
Since then, Ronny promised to avenge McBonny, and slay who one day was friend. After that Chris tried to join the enemy band, but they didn't wanted him because they didn't trust a traitor. The only way that Chris could survive to the spooky gang chasing him was making his own band. That is how The army of the Dammed was made and that is how Chris became leader of one of the strongest bands.


I have been sweeped by this set lots of times were playing this team, all thanks to my friend Loser (really bro change you nickname, sounds like I am hating you).
The strong rev dance kill all the ghosts and after some boosting it also kills the ttars. The only one that can check this set is pheal ttar, and maybe mbouce ttar by trapping and seeding the yvel.*



Club member:


Adaptability Gyarados: Pursuit/Knock Off/Sucker Punch/Crabhammer @ Life Orb/Choice Band

Ray Snakeyes, from Madrid, 41 years old.
Ray is a very skilled and experienced army veteran. He is a mercenary, and he is only in the band because they pay him a lot. Due to being a mercenary, he sometimes works for Ronny as a spy, but luckily he hasn't been caught yet.

Ray only trusted one person, his mother. But one day his mom got killed by a band as a avenge for his acts. Since then, Ray lost any kind of respect against human life. In the missions Ray always kills everyone, without minding if they forfeit or if they are unarmed. This made Ray one of the most dangerous and merciless members of the club.


A adaptability gyarados can sweep the team fairly good, with its mixed STAB.
The way to play around it is volt switching around or boosting with dazzgar (after one shell smash, secret sword DON'T KO gyara at full health).*



Club Member:


Adaptability Gengar: Moongeist Beam/Secret Sword/Volt Switch @ Choice Scarf

Shawntwo, from Pokemon Mansion, Cinnabar Island, ??? age.
Chris knew that Shawn was one of the best members of the spooky band, so he paid a lot of money to get a exact copy of him, using the machines used in the mew replication into mewtwo.
Shawntwo acts like a robot, and he doesn't have kind of feelings.
This makes him a war machine that saved the army of the Dammed several times.


Its funny how this set runs over the team if ice beam is changed by fight coverage. This set is a threat with a scarf, so you can play around it playing with the choicing effects, which requires a lot of reads.*



Club Member:


Adaptability Greninja: Water Spout/Steam Eruption/Night Daze @ Choice Specs/Choice Scarf

Vaas Rakyat, from Rook Island, 34 years old.
He was the co-leader of the Rakyat tribe of Rook Island, but he betrayed his brothers when he went to Holt's side, the enemy of the Rakjats. Vaas was born and trained in the wild jungle and knows how to survive everywhere. He spent so much time in the jungle without seeing anyone that he became really mad.

Vaas loves to kill and making people suffer. He maybe isn't the best partner, but its one of the best mercenaries you will ever find. Vaas ended in the army of the Dammed after Holt was killed by the Rakyats. He needed to run away and the army gave him protection in exchange of his services.


Adaptability greninja breaks the core of the team, so the only way to stop it is being offensive with volt switchs or boosting with dazzgar in a pinch (with the sash active ofc).*



Club Member:


Adaptability Ttar: Diamond Storm/Knock off/Pursuit/Sucker Punch @ Choice Band

John Cena, from Massachusetts, 42 years.
A life training for the WWE made him a war machine. He can easily break all your bones by just looking bad at you. Believe me, you don't want to face him, well, anyone wants. The only question when is face him is: how will he sweep the floor with my face this time? A RKO? A low sweep with a smash? Who knows, he is a master of being original while breaking bones. He ended in the Dammed army because he got into some dark stuff about tricking in a WWE fight (maybe smashing the face of the coach, a mafia leader, mattered) so he needed protection.


I felt that I had to add this set to the threats because ttar adapt is so cool that he deserves to be everywhere. The strong attacks of this monster can be very oppressive, and you will have to rely in Security Staff or VIP Club Member to kill him.*



The Death Twins:


Adaptability/MoldBreaker Pangoro: Close Combat/Knock off/Pursuit/Sucker Punch @ Choice Scarf/Choice Band
Adaptability/MoldBreaker Marshadow: Spectral Thief/Close Combat/Shadow Sneak @ Choice Scarf/Choice Band

Crash and Eddie Ice, from ???, 19 years both.
Crash and Eddie had a difficult life. Their mother died very early and Crash, that was much more mature than Eddie, had to take care of Eddie and himself.

Eddie wanted to help, but Crash didn't let him work, so one day Eddie secretly joined a robbery of the Dammed army in order to get money. When Crash discovered this, he tried to make Eddie leave the Dammed army, but Eddie didn't want. Crash joined the Dammeds to protect his brother, and that is how the twins joined the army.


Lets be honest, I have seen marshadow in ladder like 3 times, and I haven't seen pangoro ever. But its a fact that a scarf adapt version of this two guys kills the team, so I added them here. Again, the need the scarf to really be a threat, so we will need strong reads using the choicing effects to deal with this... ¿threat?¿meme?*


WHY IS EVERYONE HERE ADAPTABILITY AND CHOICED

*You can always be a bitch and dbond them with the Club Owner.

Any kind of moldbreaker hazard setter:
The only hazard check for the team is ttar, and since moldbreaker breaks mbounce, thew only reliable answer is killing the setter as fast as possible.
The Hippie (Mewtwo-Mega-Y) @ Choice Specs
Ability: Tinted Lens
EVs: 252 HP / 252 Def / 252 SpA / 252 SpD / 252 Spe
Timid Nature
IVs: 0 Atk
- Psystrike
- Psycho Boost
- Moongeist Beam
- Volt Switch

Club Member (Gengar-Mega) @ Choice Scarf
Ability: Adaptability
EVs: 252 HP / 252 Def / 252 SpA / 252 SpD / 252 Spe
Modest Nature
IVs: 0 Atk
- Volt Switch
- Sludge Wave
- Moongeist Beam
- Ice Beam

VIP Club Member (Tyranitar-Mega) @ Toxic Orb
Ability: Poison Heal
Shiny: Yes
EVs: 252 HP / 252 Atk / 252 Def / 252 SpD / 252 Spe
Adamant Nature
- Will-O-Wisp
- Shift Gear
- Crunch
- Diamond Storm

Club Owner (Giratina) @ Leftovers
Ability: Prankster
EVs: 252 HP / 252 Atk / 252 Def / 252 SpA / 252 SpD
Relaxed Nature
IVs: 0 Atk / 0 Spe
- Haze
- Core Enforcer
- Destiny Bond
- Strength Sap

Club Member (Gengar-Mega) @ Focus Sash
Ability: Queenly Majesty
EVs: 252 HP / 252 Def / 252 SpA / 252 SpD / 252 Spe
Modest Nature
IVs: 0 Atk
- Shell Smash
- Moongeist Beam
- Secret Sword
- Ice Beam

Security Staff (Tyranitar-Mega) @ Leftovers
Ability: Magic Bounce
EVs: 252 HP / 252 Atk / 252 Def / 252 SpD / 252 Spe
Adamant Nature
- Leech Seed
- Shore Up
- Knock Off
- Anchor Shot
As a conclusion, this is a themed team that I love to make and, now what you, my dear reader, wanted, a piece of the novel.
-ALL IN- Shouted the rough voice of Klaus. -Bastard, I am out- Answered Oliver while he threw his cards to the table.
This match of poker wasn't being very good for Ronny, but he felt he could win that one. He had a double pair, and he had to use his experienced poker-face to hide it.
-All in- Said Ronny very calm.

Then, a stone broke one window. A very big Ghost Beam came directly to Oliver through the broken window, but Klaus saw it and very quickly got between Oliver and the beam, using himself as a human shield.
All the member of the army of the Dammed entered the room and a bloody fight started.
Klaus punched John Cena and they made a close combat fight.
Oliver and Masterchief made a combo to defeat Vaas. The they faced the two twins, and they took Crash before faint.
Klaus KOed John and charged onto Shawntwo, but Shawntwo attacked at the same time Klaus was hitting him, and both fainted.
Shawn and Enzo took down Snakeyes, but Shawn got serious injured during the fight and he had to retreat.
Enzo fought with Eddie. Eddie took down Enzo, but then Ronny smashed the weakened Eddie.

Ronny was sorrounded by fainted mons and he was trying to calm down. Then a knife crossed the window and injured Ronny in the shoulder.

-Ronny, Ronny, Ronny...- Said a strong voice through the window. -Did you really think that you could always hide from me? Oh no, no you can't. Tell me Ronny, who are you without you band? You, you are nothing. I won't lie, I have been waiting for this moment a long time. Do you have any... last words?-
-Traitor, I thought u had enough killing our master but seems you didn't. You fucking rat.- Said Ronny slowly, while he removed the knife from his shoulder.
-What a waste of last words, let me end with your suffering- And Chris stabbed Ronny in the chest.
With his last breaths, Ronny cut off Chris' neck with the knife he had in his shoulder. -Have you ever... heard the phrase: before you embark on a journey of revenge, dig two graves? I... always wandered what that exactly meant... I guess I found it. Goodnight, old friend.- And Ronny closed his eyes, prepared to die.

---

-Boss? Boss is you turn- Heard Ronny. Suddenly he woke up, Shawn was looking at him laughing: -The boss has slept during the poker match!- Told Shawn to everyone, and they started to laugh as well. But Ronny wasn't in the mood to laugh, he was trying to understand his dream. Ronny looked very fast the window, and he saw, a stone approaching to it.
Loser: For sweeping the floor several times with this team due to his adaptability team, and also for giving the idea for pheal tyranitar.
Thermp: Because I asked for stole his tinted mmy set. <3 thermp
Fwqef: Because he married me by discord
Mickle: For being a offensive player (play style, I mean) and being the guy that made me want to test something a bit more offensive.
Alber S. Ruddy: For making 'The GodFather' movie, a big inspiration while making the team.
Zovrah: For saying 'ok'.
Everyone in the SR clan
Last edited: