This is a team that I made about 4 months ago as an experiment with different archetypes. It seemed to work pretty well, so I got serious with it and tried to make it the best that it could be. I was able to ladder to 1530 on Showdown, not an amazing benchmark but vastly outshining any of my other teams. The team is very anti-metagame, revolving around using Mega Charizard Y, Scarf Mamoswine, and Terrakion to pick up a KO or two and force switches so that Cresselia can set up Calm Minds and eventually become unbreakable.
Team at a glance:






In-depth details: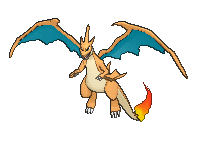 Solaris (Charizard) @ Charizardite Y
Ability: Blaze -> Drought
Modest Nature
EVs: 252 HP / 68 Def / 68 SAtk / 4 SDef / 116 Spe
-Heat Wave
-Solar Beam
-Flamethrower
-Protect
Charizard hits things, and hits them hard. I chose Mega Charizard Y not just for its damage potential, but also because this team greatly benefits from sun: Cresselia gets increased recovery from Moonlight, and Terrakion and Mamoswine have their Water weaknesses removed. Usually I try to get Charizard out as early as possible in order to punch a few holes in the enemy team, with Mamoswine or Aegislash to protect it from Rock Slides. The EV spread allows it to survive a Rock Slide from Jolly Scarf Landorus-T, the only variant that Mamoswine doesn't scare out. It also lets Charizard hit 135 Speed, outspeeding Jolly 252 Speed Breloom. Most Charizard run Overheat in place of Flamethrower, but I tested it and found the SAtk drop really crippling. I also don't want to rely on Fire Blast's 85% Accuracy, since anything that can go wrong in VGC, will go wrong. I'm considering running HP Ground over Flamethrower to deal with Heatran, who otherwise gives this team a huge amount of trouble (especially SubShuca ones).

Phoebe (Cresselia) @ Rocky Helmet
Ability: Levitate
Bold Nature
EVs: 252 HP / 252 Def / 4 SAtk
-Calm Mind
-Moonlight
-Psyshock
-Ice Beam
Calm Mind Cresselia is the main win condition for this team. Since Charizard does a lot of damage and Mamoswine and Terrakion force a lot of switches, there are lots of opportunities for Cresselia to get free Calm Mind boosts. After 2 or 3, it becomes almost unstoppable, taking almost nothing from attacks of either type, being able to Moonlight off damage, and hitting hard with Psyshock and Ice Beam. I'm running Bold with max HP and Defense because Calm Mind boosts SAtk and SDef, but Cresselia can never increase her Physical defense in battle.
The best counters to Calm Mind Cresselia are Steel-types, especially Bisharp and Aegislash. This is part of the reason I'm running Charizard Y, Terrakion, and Mamoswine - they all handily beat the Steels that wall this set.

Frozen Bacon (Mamoswine) @ Choice Scarf
Ability: Thick Fat
Jolly Nature
EVs: 4 HP / 252 Atk / 252 Spe
-Earthquake
-Rock Slide
-Icicle Crash
-Superpower
Ah, Scarf Mamoswine. Currently the best anti-metagame Pokemon in existence. Mamoswine scares Landorus, Thundurus, Amoonguss, and Mega Salamence away with Icicle Crash, hits Heatran (and Aegislash) with EQ, and can even kill Mega Kangaskhan with Superpower if it's taken a bit of prior damage. Now, this is all well and good, except that the aforementioned things that Mamoswine beats can just switch out of it. There are 2 ways to deal with this: Use Gothitelle to trap them like Sejun did at 2014 Worlds, or take advantage of their unwillingness to stay in by having Cresselia set up or hammering the switch-in with a Heat Wave. Generally, the way I play with Mamoswine is to lead it with Charizard or Cresselia, scare away any threats, and then switch it out and preserve it for the endgame when I've gotten 2 KOs and thus taken away my opponent's ability to switch. Then Mamoswine can pick off the things that have been hiding in the back.
There is one thing that seems to be a staple on Mamoswine that I've never run, and that is Ice Shard. I contemplated it, but I was underwhelmed by the 40 BP, and since Mamoswine has a Scarf, it'll normally outspeed everything anyway. Furthermore, in order to guarantee the OHKO onto Lando-T at -1 with Ice Shard, you need to run Adamant Choice Band, which would vastly reduce its utility elsewhere.
Terrabull (Terrakion) @ Lum Berry
Ability: Justified
Jolly Nature
EVs: 4 HP / 252 Atk / 252 Spe
-Close Combat
-Rock Slide
-Quick Guard
-Protect
Of course, not even Mamoswine can put enough pressure on the scourge of VGC, Mega Kangaskhan. For that, you need Terrakion, which can outspeed and OHKO Kanga with Close Combat. Rock Slide is, of course, simultaneously the best and worst move in the game, with its 90% accuracy and 30% Flinch chance. I've been torn between Quick Guard and Substitute for the 3rd move for awhile, and have just been using QG to shut down Prankster shenanigans that are absolutely infuriating to lose to. Honestly, I really don't like Terrakion in the current metagame: with Scarf Landorus being pretty much the definition of hard counter to it, you have to play very carefully in order to actually be able to CC the Kangaskhan. I'm thinking of replacing it with Assault Vest Landorus, which can somewhat counter Kangaskhan (and all Physical attackers, to Cresselia's delight) just by switching in. It would mean another Ground-type, but it doesn't share any weaknesses with Mamoswine other than Water, which is eliminated by Charizard's Sun.

Lubba (Clefairy) @ Eviolite
Ability: Friend Guard
Bold Nature
EVs: 252 HP / 172 Def / 4 SAtk / 76 SDef / 20 Spe
-Follow Me
-Helping Hand
-Icy Wind
-Protect
Clefairy might be my favourite support Pokemon in all of VGC. Its big draw is Friend Guard, enabling it to support its teammates just by standing there and looking cute. It's a fantastic partner to Cresselia because it can continually Follow Me attacks away until it goes down, at which point Cress will have set up 2 or 3 Calm Minds. Helping Hand is, of course, used mainly with Charizard, whose Heat Waves are already nuclear powered; a Heat Wave boosted by STAB, Sun, and Helping Hand and coming off base 159 SAtk is going to hurt everything except Heatran.
The best way to beat Charizard and Cresselia is to outspeed them and hit Charizard before it can attack and Cresselia before it can Moonlight. Good thing I have Icy Wind, which not only allows me to outspeed, but forces even more switches, providing more setup opportunities.
I took the EV spread off Smogon's analysis; while I don't know exactly what it does, it has been working well for me.

Sharpness V (Aegislash) @ Weakness Policy
Ability: Stance Change
Quiet Nature
IVs: 0 Spe
EVs: 252 HP / 252 SAtk / 4 SDef
-King's Shield
-Wide Guard
-Shadow Ball
-Flash Cannon
Completely bog-standard WP + Wide Guard Aegislash. Honestly, I've never understood the hype; I chose it as my Wide Guard user because I've seen so many people use it to great effect, but then when I try to use it, I can't accomplish anything with it. I suppose I'm just not good at using it in VGC. Whatever. Anyway, there's really not a lot to say given how standard it is: have Charizard Protect and switch its partner into Aegislash in the face of a Scarf Landorus locked into Rock Slide, and then Wide Guard and enjoy a free Heat Wave.
Threats

Heatran is public enemy #1 for this team. It walls Charizard and Cresselia, turns my Sun against me, can beat Aegislash with Earth Power or Flamethrower (or Heat Wave if I don't Wide Guard), and can live an Earthquake from Mamoswine if it's running a Shuca Berry. Substitute sets are especially threatening, since with offensive ones I can switch to Terrakion and scare it out with CC.

Even with a dedicated counter to it in the form of Terrakion, and Cresselia having the Rocky Helmet to punish it for hitting her, Mega Kangaskhan still manages to tear my team in half. Seriously, how do people beat this thing? I suppose Prankster Will-o-Wisp is an option, as is Intimidate (as my team has none). Once again, I'm thinking of replacing Terrakion with Landorus.


I group these two together because of their similarities: No, not because they're swords, but because they're Steel-types that reliably beat Cresselia, hit very hard, and to which my only reliable answer is Charizard. If Charizard goes down before these guys, then it's nearly an auto-loss unless they're significantly weakened, in which case Mamoswine can Earthquake them.
Now, considering how much this team benefits from Sun, you might be surprised to not see Politoed on the threatlist. In fact, since Rain revolves mainly around Special attackers (Politoed, Ludicolo, Mega Manectric, Thundurus-T, etc.), it is one of my easiest matchups because I can lead Cresselia + Clefairy and set up Calm Minds in their face.
Changes I'm considering
Flamethrower -> HP Ground on Charizard (to hit Heatran)
Terrakion -> Assault Vest Landorus-T (Intimidate support for Cresselia, weakens Kangaskhan, has more staying power)
Thanks for reading this RMT! If you have any suggestions/criticism, PLEASE tell me so that I can improve it. (Especially EV spreads; I have yet to figure them out exactly.)
Last edited: