Taken largely from Gary2346's original BW thread.
The Top 10 Titans of 6th Gen OU
*Approved by bludz and celticpride*
​
As you can probably tell, this generation's OU has been a massively influential and drastically changing metagame. So many new offensive and defensive threats were introduced into OU, completely shaking up the tier as we know and shaping it into a new metagame that was completely different from previous generations. The weather wars that defined BW OU took a huge hit with the new temporary perma-weather abilities, drastically reducing the dominance of weather-based playstyles. Several Pokemon banned from BW OU such as Manaphy and Excadrill were unbanned, finding new niches without being broken once again. New threats like Aegislash and Talonflame also arrived to make their mark. The new mechanic of Mega evolutions redefined how most players approach teambuilding, with several Pokemon such as Charizard and Sableye making a huge impact in OU thanks to their new Mega forms. We even received the Fairy type, the first new type introduced since 2nd Gen. Not only that, but the Steel type suffered a bit of a defensive nerf when it lost its resistances to Ghost and Dark, which in turn boosted those two types offensively. Needless to say, many Pokemon were able to take advantage of these changes and have a major influence on XY OU.
So here's the big question. Out of all of the amazing and influential Pokemon, what can we say were the top 10 most influential Pokemon in 6th gen? What Pokemon had the biggest impact on the metagame? What Pokemon forced every team to run specific Pokemon to handle them? What Pokemon SHAPED the metagame? All of these questions needs to be asked in order to determine an accurate top 10 list.
Now here's where you guys come in. From
September 1st - September 11th
you guys will nominate Pokemon to be voted on to be placed as candidates for the Top 10 Titans of 6th Gen OU. After September 11th, we will evaluate all the nominations and begin to individually rank them from 1-10 by vote. All nominations will be counted as long as they fit the criteria and are reasonable. If you're going to nominate something like Donphan, then I will promptly laugh at you. Keep in mind that
we aren't ranking on how good a Pokemon is, we are ranking on how influential the Pokemon has been this generation, and how much of an impact it has had on the metagame itself
. This is very important when nominating a Pokemon, so please keep that in mind.
In the original thread, Gary2346 decided to allow everything banned after Stage 4 to be nominated (Excadrill/Thundurus and everything after). The BW OU Stage 4 vote occurred in early June after BW's release, so in order to approximate this same time restraint for XY,
I'm allowing all previously banned Pokemon to be nominated after Suspect Stage 3 (the Baton Pass vote).
This means that the two Deoxys forms and everything banned after them are fair game. That said, a banned Pokemon will have spent a shorter time in the metagame than a Pokemon who was never banned, so the banned Pokemon's dominance during its time in OU would have to be very strong to warrant a spot on this list. Keep that in mind as you make your nominations.
Here is an example format on how I want your nomination's to look like:
Nominating
[Pokemon]
Enter sprite or animated model here.
What effect did [Pokemon] have on the metagame?
Explain how the Pokemon effected the metagame as whole, and how the metagame adapted around it. A brief description of which Pokemon it countered and which Pokemon it did well against would be good here as well.
In what main roles was [Pokemon] used?
Explain why this Pokemon was used on a team more often then most other Pokemon, and what was it particularly used for? What made it so good at this role?
What caused it to have a significant impact?
What exactly made this Pokemon have such a large impact on the metagame? Was it its stats, ability, useful resistances, amazing synergy, or the ability to sweep most of the metagame very easily? Did a certain Pokemon cause it to become that much better when it was partnered with it?
How do/did you deal with this Pokemon in OU?
What are the best checks/counters to this Pokemon? How does the metagame adapt to this Pokemon?
Make sure they look EXACTLY like this, or else I wont count them. Make sure they are also very informative, factual, accurate, and detailed. For the example nomination, here's an entry written by Gary2346 in the BW thread for Politoed:
Nominating
Politoed.
What effect did Politoed have on the metagame?
The effect that Politoed had on the metagame is hard to put into words. Politoed was given an amazing gift from the Dream World in the form of Drizzle, which permanently summons rain for the entire battle once it comes out into the battlefield. It's impact was so huge that it basically changed the OU tier from weatherless to weather wars. The sheer presence of this thing has made so many Pokemon better in OU, while also making a lot of previously good Pokemon drop out of the tier itself. It created an entirely different playstyle that branched into many other playstyles such as HO rain, rain stall, and balanced rain. It pretty much shaped the OU metagame into what it is now. Hydro Pump now becomes 50% stronger due to the added rain boost, Thunder and Hurricane now have 100% accuracy, and to top it all off, any Pokemon with Swift Swim could now outrun most the entire unboosted tier. Unfortunately for the Toed this strategy was banned, but that didn't stop Politoed from still being an amazing team member.
Politoed forced very bulky Pokemon such as Ferrothorn, Jellicent, Rotom-W, and Amoonguss to get a lot more usage to help counter the sheer amount of threats that Politoed created with its permanent rain ability. Gastrodon, who was formerly an NU Pokemon, now finds itself one of the most anti-metagame Pokemon in OU thanks to its Storm Drain ability. Tentacruel and Vaporeon can now take advantage of rain to become outstanding support Pokemon. Offensive Pokemon such as Feraligatr, Sharpedo, Toxicroak, Tornadus, and Moltres that were once stuck in the lower tiers now find themselves comfortable in OU when partnered with Politoed, taking advantage of its ability to increase their Water-type moves to outrageous levels and making Tornadus' and Moltres' STAB Hurricane 100% accurate.
In what main roles was [Pokemon] used?
The answer to that is quite simple; to make it rain. Politoed's ability lets it summon rain for the entire battle, letting its teammates take advantage of it for every single turn. Pokemon like Thundurus-T and Tornadus can now spam Thunder and Hurricane to their hearts content with no drawbacks. Pokemon like Keldeo who are already powerful now become almost impossible to handle, because its Hydro Pump now becomes incredibly powerful. There are many reasons to use Politoed on a team, but it all depends on if Politoed benefits the team more than without it. For example, Toxicroak is a rather lackluster sweeper, but in the rain its ability Dry Skin allows it to restore a ton of health each turn, letting it gain more health each turn then it loses form Life Orb. Thundurus-T can potentially become an extremely dangerous sweeper with a 100% 120 BP STAB Electric move, but it needs Politoed in order to help it sweep more reliably. You can't just slap Politoed on any team and expect it to be good, but when paired specific teammates that depend on the rain support, Politoed is always a valuable asset.
How do/did you deal with this Pokemon in OU?
When playing in a metagame that includes Politoed, the metagame itself has to adapt to not just Politoed, but the playstyle it creates. Teams are forced to become bulkier in order to keep from being mauled by rain boosted Hydro Pumps or never missing Thunders/Hurricanes. Bulky Grass and Water-type Pokemon are a valuable asset to almost every team. Still, one must not underestimate Politoed itself. Its Specs set looks gimmicky, but in battle, it's terrifying. A Specs rain boosted Hydro Pump can deal a huge amount of damage to even the bulkiest of walls, and it really puts pressure on a lot of teams that lack a Pokemon that not only has high special defense, but also resists it.
There are two Pokemon that come to mind that have helped keep Politoed's rain of terror at bay, and that's Ferrothorn and Jellicent. Ferrothorn's amazing bulk and Grass-typing allow it to switch into a lot of attacks that are normally found on rain teams, such as Thunder, Hydro Pump, and Hurricane to an extent. It can also threaten Politoed and company with a powerful Power Whip, or threaten to setup hazards on them. Jellicent is probably the BEST counter to most Water-types that are commonly found on rain teams. Keldeo can't 2HKO Jellicent with any of its moves, and thanks to Water Absorb, Jellicent can freely switch into even the most powerful of Water attacks without a care in the world. It also has access to Recover to get back any lost damage. Rotom-W is another great anti-rain Pokemon because it counters Tornadus with little effort. Amoonguss, although RU, is actually one of the better counters to rain as well. It can counter both Thundurus-T, Politoed, and Keldeo with the proper EVs. Celebi is in a similar boat, but it must watch out for Scizor, who is commonly seen on rain teams because of its decent synergy with Keldeo. Checking Politoed is not that difficult, as powerful STAB Grass or Electric attacks can deal with it quite easily. Breloom, Rotom-W, Jolteon, Celebi, and Thundurus-T are all great Pokemon that can check Politoed with relative ease. Don't underestimate its bulk though, because it's rather bulky.
Current Nominees:
(Link to nomination posts in the names)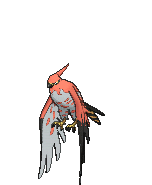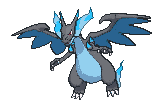 | Gothitelle | Aegislash | Hoopa-U | Talonflame | Keldeo | Mega Charizard X |
| Clefable | Landorus-T | Tyranitar | Garchomp | Mega Lopunny | Bisharp | Deoxys-S |
| Mega

Venu

saur | Manaphy | Tornadus-T | Greninja | Azumarill | Latios |

| Mega Charizard Y | Landorus | Excadrill | Mega Gardevoir | Mega Scizor | Weavile |

| Mega Mawile | Mega Metagross | Mega Sableye | Mega Pinsir | Deoxys-D | Mega Diancie |

The Top 10 Titans of the 6th Gen OU Metagame:
1.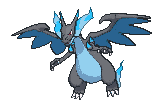 2.
3.
4.

5.

6.
7.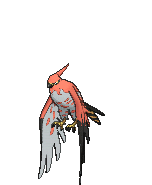 8.
9.
10.
​
You are allowed to reserve nominations, but if you don't post your nomination within 24 hours of reserving it, it will be back up for grabs. I'll try to be as lenient about this as I can, but I also don't want anyone to sit on a nomination for too long. You can also only reserve one nomination at a time, but if you finish one entry, you can reserve a new one. If you want to get an idea of how this thread was run back in BW, here's the original for reference:
http://www.smogon.com/forums/thread...-the-5th-gen-ou-metagame-voting-over.3487848/
. And with that, let's get to the nominations!
Last edited: