Expect the Unexpected​
I present to you ladies and gentleman the funnest team i have ever had the pleasure of using. I can't describe to you the thrill of using these pokemon and crushing all those standard thinking trainers. This team may look gimmicky but boy does it work. Celebi revenge killing scarftran.. Togekiss destroying walls and crushing puny sweepers, I'm telling you its incredibly fun and efficient.

The Strategy is pretty much just destroy whatever pokemon i am facing, nothing too fancy​
------------------------------------------------------
The Team
------------------------------------------------------
--------------------------------------------------------------------------------------------------------------------------------------------​
Infernape @ Focus Sash
Trait: Blaze
48 Atk / 252 SpA / 208 Spe
Naive (+Spe, -SpD)
- Fake Out
- Fire Blast
- Close Combat
- Stealth Rock
The best lead on and offensive team period. Renders other leads focus sashes useless, absolutely destroys Bronzong and is always to get out the Stealth Rocks. He helps the team start off with a bang and he is oh so good at it.
Suicune @ Life Orb
Trait: Pressure
252 SpA / 252 Spe / 6 HP
Timid (+Spe, -Atk)
- Calm Mind
- Surf
- Ice Beam
- Hidden Power (Electric)
My first major sweeper in the team. He is able to set up on soooooo many different pokemon and then proceed to sweep half the opponents team. The monster speed he packs is the first unexpected within this team and lets him cause havok.
Celebi @ Choice Scarf
Trait: Natural Cure
252 SpA / 252 SpA / 6 HP
Modest (+SpA, -Atk)
- Leaf Storm
- Psychic
- Earth Power
- Hidden Power (Ice)/ Trick
The most fun revenge killer i have ever used and for good reason. No one expects this thing to outspeed them and cause as much damage as it does. Leaf Storm is able to OHKO Vaporeon and Suicune. Outspeeds Heatran and then hits back with hidden power, psychic traps and kills Infernape and just generally hits things hard. This guy is a fucking machine.
Lucario @ Life Orb
Trait: Jolly
252 Atk / 252 Spe / 6 HP
Jolly (+Spe, -SpA)
- Swords Dance
- Close Combat
- Ice Punch
- Extremespeed
Just adds to the sweeping and generally cleans up for me at the end of the match. CBF to describe how devastating this poke is because you all know that already.
Salamence @ Choice Band
Trait: Intimidate
252 Atk / 252 Spe / 6 HP
Adamant (+Atk, -SpA)
- Outrage
- Fire Fang
- Earthquake
- Dragon Claw
Destroyer of stall, destroyer of switch ins and just an all around destroyer. I love using this guy and he works great in my team because he destroys those odd bulky pokemon who would otherwise cause me trouble.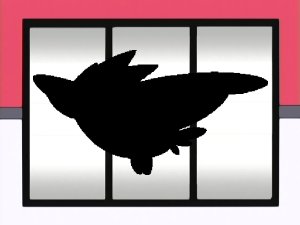 Togekiss @ Life Orb
Trait: Hustle
154 HP / 252 Atk / 104 Spe
Naughty (+Atk, -SpD)
- Extremespeed
- Flamethrower
- Grass Knot
- Roost
Playa's Special Blend. The heart and sole of the team. He's such a great wall breaker killing things like Skarm, Forry and the like in a single shot. Grass knot destroys Swampert and cause respectable damage to Hippowdon. Extremespeed also destroys all frail sweepers like azelf, nape and skymin and the best part is that no one yet has seen it coming and so they have no idea how to handle it.