Introduction

​
Hello smogon rmters, this is my second rmt. I've been rating rmts a lot lately and wanted to make my own again this was an attempt for a ladder team with big threats so hope you enjoy reading my rmt
Original Team Building Process (changes not mentioned)
​
​
First I needed a lead and I know landorus-t is very good one and also a big threat as you know I'm going for big threats

Then I needed a special and physical tank so I went for Heatran and Ferrothorn because they are big threats as well and can take a lot of hits but hit back too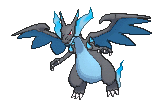 Then I needed a very strong big threat mega like charizard-x he can out speed a lot with d dance and can hit hard but has also a recovery move etc.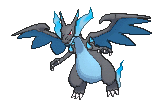 I also needed a wall breaker that can deal a lot of damage but also can take some hits so I choose Azumarill and also is a big threat to the current meta.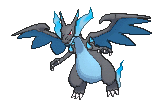 I also needed a Revenge killer who can of course revenge kill but also out speed a lot and deal a lot of damage and also terrakion is a threat.
Overview



Charizard @ Charizardite X
Ability: Blaze
EVs: 252 Atk / 4 Def / 252 Spe
Adamant Nature
- Dragon Dance
- Roost
- Flare Blitz
- Dragon Claw

So I choose for charizard-x as my mega cause he is a very powerful and threatful mega and I choose for d dance so he can deal even more damage and out speed a lot more thing roost is there for recovery from hits or recoils from flare blitz I choose those 2 moves for stab so he can deal a lot of damage. BTW: he has huge cleaning capabilities as I have seen as a late game sweeper ! :D
Landorus-Therian @ Choice Scarf
Ability: Intimidate
EVs: 252 Atk / 12 Def / 240 Spe
Adamant Nature
- Earthquake
- U-turn
- Stone Edge
- Knock Off

This is my lead heatran and with this choice scarf he says fuck you greninja out speed u-turn and OHKO him most of the time and he also has knock off to steal away some nasty annoying items and stone edge for coverage earthquake is there for fast stab damage to hurt the enemy team a lot. The def spread is so he can take more physical hits than usual landorus-t's.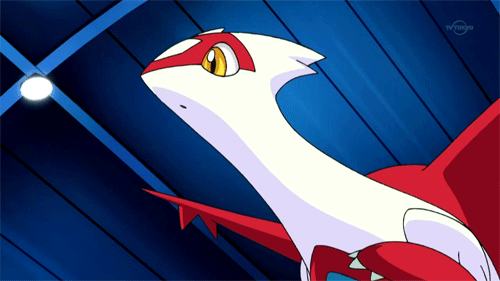 Latias (F) @ Life Orb
Ability: Levitate
EVs: 252 SpA / 4 SpD / 252 Spe
Timid Nature
IVs: 0 Atk
- Draco Meteor
- Psyshock
- Healing Wish
- Defog

Latias will give me a way of dealing with Landorus-T which can 2HKO or OHKO everything on my team, also Latias will give me a pretty vital ground immunity which is nice. Furthermore, Latias can give me Healing Wish support which will help aid with Bird Spam to keep Landorus-T alive. If needed defog is for charizard because he gets hurt bad by hazards
Ferrothorn @ Leftovers
Ability: Iron Barbs
EVs: 252 HP / 128 Def / 128 SpD
Relaxed Nature
IVs: 0 Spe
- Leech Seed
- Power Whip
- Protect
- Stealth Rock

This is my physical wall I gave him leftovers for longevity and Iron barbs deals damage to physical tanks I gave him some spd so he won't die to every special move that hits him I gave him leech seed to kill some hard to kill pokes and gyro ball to kill very fast pokes (also stab move) power whip is just a powerful stab move to kill some pokes if it's super effective. Spikes and stealth rock are there to set-up hazards to make sweeps easier
Azumarill @ Assault Vest
Ability: Huge Power
EVs: 188 HP / 252 Atk / 32 SpD / 36 Spe
Adamant Nature
- Play Rough
- Waterfall
- Aqua Jet
- Knock Off

This is my wall breaker who can deal a lot of damage and eat chanseys for breakfast Play rough and waterfall are there for strong stab, aqua jet is for priority to kill weak pokemon or kill fast pokemon super effective knock is there to knock off things like leftovers assault vest etc. this spread is also very good because it can take a lot hits man! The Speed EVs are here to speed creep most Azumarills.
Terrakion @ Choice Band
Ability: Justified
EVs: 252 Atk / 4 SpD / 252 Spe
Jolly Nature
- Close Combat
- Stone Edge
- Rock Slide
- Earthquake

This my revenge killer, he is normally a very relaxed guy but when someone hurts his friends somethings snaps in his head and gets very angry and kill them in instant XD Now seriously euhm he's a very fast hard hitting pokemon with strong moves like close combat earthquake rock slide stone edge, close combat and stone edge are for stab equake ^^​
Importable

Natsu (Charizard) @ Charizardite X
Ability: Blaze
EVs: 252 Atk / 4 Def / 252 Spe
Adamant Nature
- Dragon Dance
- Roost
- Flare Blitz
- Dragon Claw

Azumarijn (Azumarill) @ Assault Vest
Ability: Huge Power
Shiny: Yes
EVs: 188 HP / 252 Atk / 32 SpD / 36 Spe
Adamant Nature
- Play Rough
- Waterfall
- Aqua Jet
- Knock Off

Eden Hazard (Ferrothorn) @ Leftovers
Ability: Iron Barbs
EVs: 252 HP / 128 Def / 128 SpD
Relaxed Nature
IVs: 0 Spe
- Leech Seed
- Power Whip
- Protect
- Stealth Rock

Mega Nurse Joy (Latias) (F) @ Life Orb
Ability: Levitate
EVs: 252 SpA / 4 SpD / 252 Spe
Timid Nature
IVs: 0 Atk
- Draco Meteor
- Psyshock
- Healing Wish
- Defog

I liek Greninjas (Landorus-Therian) @ Choice Scarf
Ability: Intimidate
EVs: 252 Atk / 12 Def / 240 Spe
Adamant Nature
- Earthquake
- U-turn
- Stone Edge
- Knock Off

U did what?! (Terrakion) @ Choice Band
Ability: Justified
EVs: 252 Atk / 4 SpD / 252 Spe
Jolly Nature
- Close Combat
- Stone Edge
- Rock Slide
- Earthquake
Last edited: