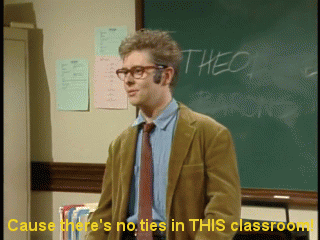 What is Walrus? It's a forum game where you submit songs to me according to various categories and I rank and score them based on how much I like them.
To join, simply sign up in this thread (or drop me a DM at BrainpanSonata#0280). Submissions must be done by PM/DM, including YouTube, Soundcloud, Bandcamp, or Vimeo links to your picks. (
Note
: Spotify links do not work with the bot I use for reveals.) One by one, categories will be revealed in
the official walrus Discord server
and the respective threads. Aim for the highest overall score, or play along for fun and the love of music.
Scores will be logged and tracked via Google spreadsheet. Scoring is done on a 0.0-10.0 points range based on how much I enjoy a song and how well it fits the respective category. My scoring system runs along the same lines as MyAnimeList: 5s are boring, 6s are okay, 7s are good, 8s are great, 9s are awesome, and if you get a 4 or below ya dun goofed. Will anyone send me a 10 point masterpiece? We'll see…
This walrus has a special mechanic:
Remember how every one of my walruses has had an insufferable avalanche of ties in basically any given round?
That's not happening here. This walrus is 100% tie free.
Any songs that tie with other songs in the category will go head to head with each other to determine which is the slightly superior song. Once I have scoured the depths of my soul and determined which one I like more, that song's score will have some additional value added to the hundredths column of the decimal. So if two or more songs tie at 8.5, I focus on them to further decide which stays at 8.5 and which one or ones get 8.52, 8.55, 8.57 or so on. Songs which do not tie with anything will not have scores which dip into the hundredths.
NOTE: This walrus is also semi-anonymous. See the category list for details.
Any categories you fail to submit for will automatically be scored 0. You can send submissions at any point up to the day before the respective category's scheduled reveal. In some cases, depending on my schedule, I may be lenient enough to accept submissions up to the T-minus 12 hours mark. I will actively check in with players who have unfilled submissions to help prevent catfails.
Any submissions which don't fit the qualifying requirements of their respective category will automatically be scored 0. For example, if I had a category about guitars and you subbed an acapella song, you would catfail.
You will need to change your submission if it's a song I submitted to a previous walrus.
You will need to change your submission if it's a song I used as an example, header, or outro in this walrus or my previous walruses.
Tracking for rules 3 and 4 is solely the responsibility of the host. I will crosscheck all submissions and let you know if something needs to be changed. I will also let you know of any technical errors which might require you to change the links to your submissions.
You will need to change your submission if I can't bring myself to listen to it in its entirety. This pertains not just to the banlist found in Rule 9, but also to anything pitch shifted/chipmunked, played on a kazoo/vuvuzela/air horn, and/or painfully out of tune. If you value scoring high on the leaderboard, then this is not the hill you die on.
If you send me a 240p or 144p vid and a better version is available, I reserve the right to switch to the better version. I may inform you privately if I do so, but I'm likely to forget. I also have a habit of doing this with music videos that vary noticeably from the official audio.
You can change your submissions at your leisure. As with late submissions, song changes will be accepted at any point up to the day before the respective category's reveal. Unlike Rule 1, I will not accept T-12 hour sub swaps because getting in a song that may do better or worse isn't as urgent as avoiding a 0.
My ban list is Nickelback, Owl City, Operation Ivy, The Neighbourhood, Kings of Leon, US band Backlash (Swedish band Backlash is okay), and Bloodhound Gang. Yes, I finally got around to adding Bloodhound Gang to my banlist. No, it wasn't really relevant before now. This isn't the usual overplay banlist, it's a never-play banlist. As such, refer to Rule 6.
​
The WHAT
Send me a song whose title begins with the word "the". No limits on title length, so long as it begins with the requisite word.
Examples:
The Pretender
by Infected Mushroom
The Whole "Being Dead" Thing
from Beetlejuice the Musical
Live From Where Redux
Live from where? Live from New York, it's Saturday night!

The original Live From Where had contestants send me the studio versions of songs performed on the NPR radio program Live From Here. This time I want you to send me the studio version of a song that was performed live on SNL.

Like with the original Live From Where cat, an informative playlist is available.
Examples:
Smells Like Teen Spirit
by Nirvana
Call The Police
by LCD Soundsystem
Gobbledygook
Whether it's as simple as a tra-la-la or as complex as an entire conlang, send me a song with one or more nonsense words in the lyrics.
Examples:
Freak On A Leash
by Korn
Bangarang
by Skrillex ft. Sirah
IMPORTANT NOTE: The three categories making up The Vocal Suite are anonymous categories. For these three categories, please send me only the link or (better still) the watch?v= portion of the link to your song. If you are sending them to me over Discord, please use ``` tags to prevent accidental song previews. I will not fully log or even look at any of these songs until their respective judging periods, and as such I will not be able to inform you if your suite subs qualify or catfail. If you need additional clarification about the respective categories, please listen to their example songs and read the FAQ found below.
The Vocal Suite Part I: Unique
Send me a song with a vocalist who has a distinctive voice. One of those singers where you can instantly recognize them with only a few words. I've provided some extra examples for this category since listening to them can help explain the category.
Examples:
Alice
by Tom Waits
Misanthropic Drunken Loner
by Days N' Daze
Muddy Waters
by LP
Werewolves of Wall Street
by Jello Biafra and the Guantanamo School of Medicine
Honking Antelope
by Serj Tankan
The Vocal Suite Part II: Together
Some of the best musical moments are when multiple voices blend juuuust right. Send me a song which features harmonies.
Examples:
Red Flavor
by Red Velvet
Bohemian Rhapsody
by Queen
The Vocal Suite Part III: Dovetail
Whether it's in the form of a descant, a round, or competing solo parts, sometimes people just… sing over other people. Send me a song with overlapping lyric sections. This is another category where I recommend listening to the examples.
Examples:
Famous Last Words
by My Chemical Romance (descant)
Dog Paddle
by Modest Mouse (round)
A Man's Gotta Do
by Neil Patrick Harris, Nathan Fillion & Felicia Day (polyphony)
...?!
Send me a song that has punctuation in the title. The 14 qualifying punctuation marks for this category are: period, question mark, exclamation point, comma, semicolon, colon, dash, hyphen, parentheses, brackets, braces, apostrophe, quotation marks, and ellipsis. Interrobangs, if any, will be counted as two separate punctuation marks for this purpose.
Examples:
Question!
by System of a Down
Who Can It Be Now?
by Men At Work
I Got 5 On It
Send me a song whose title has exactly five words. No more, no less. Official titles which include sections in parentheses are acceptable for this category.
Examples:
Do It All The Time
by iDKHOW
(I'm Gonna) Love Me Again
by Elton John and Taron Egerton
Party On, Wayne
Well, my name's not Wayne, but I'm in the mood for a party. Specifically, I want songs that have the word "party" in the lyrics.
Examples:
Party All The Time
by Eddie Murphy
Fight For Your Right
by Beastie Boys
To The Core
How can I ask for specific genres without actually limiting contestants to a single genre? Here's how. Send me a song from a genre or subgenre that has the -core suffix. Qualifiers will be determined by checking the bands against the genres listed on their respective Wikipedia pages and/or by checking relevant Wikipedia lists.
Examples:
Moon Over Marin
by Dead Kennedys (hardcore punk)
Pain Everyday
by clipping. (horrorcore)
Wait For It…
With eleven categories, it's been a long wait for the end of this walrus. But some songs are worth the wait. Why not prove that by sending me a song that has both lyrics and an instrumental intro of thirty seconds or longer.
Examples:
Holy Diver
by Dio
Wish You Were Here
by Pink Floyd
​
​
Q: So what kind of music do you like?
A: I have a very wide and varied taste in music. Looking at my examples can give a good sense of what and who I like, even more so if you go back and scope the OP of my Four On The Floor walrus.
More importantly, don't worry about whether or not something you want to send me is in my wheelhouse. I love discovering new music and it's rare for me to rate anything below a 7.
Q: Speaking of Four On The Floor, is this a variable walrus?
A: Nope! You'll be subbing for every category.
Q: What happens if you end up with a tie in the leaderboard?
A: I've had a contingency plan in place for a while now. If the walrus ends with two or more people tied for 1st, I'll announce a tiebreaker round that the involved players must submit to. The results of the tiebreaker round will determine the winner of the walrus. In fact, this walrus came about from trying to develop a pool of tiebreakers that I could pull from randomly.
Q: You've done an awful lot of walruses… what if I sub something you've judged before in the past?
A: I'm totally okay with repeat judging, so long as it's not subbed into the same category as it was judged under before. Which… kind of isn't an issue here? The closest that would come to repeating a category is Live From Where Redux, and there's so many options to choose from that overlap with the original is unlikely.
Q: Does it have to be English for the, uh, the and party categories?
A: Foreign language subs are welcome in any category. Just don't try to tell me something like "merde is French for party". I can be a little lax on qualifiers (Phineas and Ferb has never been a Broadway production and I hope it stays that way), but I'm rigorous in checking out the required details.
Q: Some of these look like I might need to google shit.
A: It would certainly help with categories like Gobbledygook and Party On, Wayne. Though I'm quite saddened to say Google failed me when I tried to search for secular songs with descants.
Q: Secular songs?
A: Basically, "worldly" songs as opposed to church songs.
Q: Why call them nonsense words? Why not say "made up words"?
A:
Q: Wait, "la" counts as a word?
A: I'm considering nonsense syllables as equivalent to words for Gobbledygook qualifiers.
Q: Why is The Vocal Suite anonymous?
A: I chose to do it this way because then I wouldn't be going into these rounds with preconceived notions about whose voices are distinct, which bands are better at harmonies, or which songs I would expect to have descants and polyphony and such. I'll be able to judge them on their own merits without going "Oh, this is a song by So-and-so, it's going to hit the brief nicely/poorly/etc."
Q: Descant? Polyphony? ...What?
A: Listen to the example songs. In Famous Last Words, the parts where Frank Iero and Ray Toro sing over the bridge and where Gerard Way sings the ending of the bridge over the chorus are descants.
In a round like Dog Paddle, the singers (or singer in this case) split into two or more parts with the same lyrics. Part A begins the song, Part B sings the beginning line a few bars after Part A starts, Part C sings their beginning line a few bars after Part B starts, and so on. Then the parts either end according to the sequence or recombine at some point later in the song.
In A Man's Gotta Do, Neil Patrick Harris, Nathan Fillion, and Felicia Day each have their own part with their own lyrics. The polyphony is when all three parts are being sung simultaneously.
Q: How do you know so much about that? Do you study music theory?
A: It's more from practical experience. My church's choir director has a big penchant for descants and rounds.
Q: Does something like Thong Song (Official Music Video) count for I Got 5 On It?
A: No. That song's official title is Thong Song. Things like (Official Music Video) or (So-and-so Remix) or (acoustic ver.) are technical errata and don't count towards the word requirement.
Q: Gabber is a subgenre of hardcore techno, so does it count as a core?
A: The genre or subgenre you send me has to include the -core suffix. A gabber band that isn't also listed as hardcore techno, mainstream hardcore, or some other -core on Wikipedia wouldn't qualify.
Q: What if the long intro has chanting or spoken word or whatever?
A: Specifically, I want at least half a minute to pass before the first verse. I won't fuss about any artistic touches before then.
Q. I heard you have a…
thing
about people sending you your headers and outros.
A. Lucky for you, I have a list of this walrus's headers and outros right here! You can even use them to get a better grasp on my wide and varied tastes.
The Static Age by Green Day
The Sound of Silence by Puddles Pity Party
Lazaretto by Jack White
Times Like These (Acoustic Version) by Foo Fighters
Pretty Fly (For A White Guy) by The Offspring
Scatman's Theme by DJ Cummerbund
Life In Wartime by Talking Heads
State of Mind by Beth Hart Band
The Rocky Road to Dublin by The High Kings
Hazy Shade of Winter by The Bangles
I Am So Proud by Eric Idle, Richard Van Allen & Mark Richardson
Save Our City by Ludo
What Do They Know? by Mindless Self Indulgence
Hand Me My Shovel, I'm Going In! by Will Wood and the Tapeworms
Good Old Fashioned Lover Boy by Queen
Johnny, I Hardly Knew Ya by Dropkick Murphys
Crash The Party by OK Go
Can't Lose by We Are Scientists
Fallen Leaves by Billy Talent
Do It Now Remember It Later by Sleeping With Sirens
Istanbul (Not Constantinople) by They Might Be Giants
For Whom The Bell Tolls by Metallica
Signups are open for the entire month.
PassTheSaltDude (Smogon)
Mistyx (Mafia Universe)
remember (Mafia Universe)
Lebossle (Kongregate)
termi (Smogon)
marmot (Mafia Universe)
Moose (Mafia Universe)
LordQuas (Mafia Universe)
Naysmith (Discord) / Aura Guardian (Smogon)
nutella (Mafia Universe)
BLOODYRAIN10001 (Kongregate)
Bloobird (Mafia Universe)
KarmaDope (Mafia Universe)
Laurel (Smogon)
Kuti plz (Mafia Universe)
Sultan (Smogon)
MyNameIsNothing (Kongregate)
You could be here!
Last edited: