umu!

Hi, Yuichi here
Decided to share this team here bc I feel like this team is just stupid good and more people should definitely be using this team.
It was a braindead clicker team that i made a little over a month ago, and has been pretty consistent in helping me climb back up to high ladder every time i dipped below 1.7k on PS. So today i tried to see how far i can push with this team on ladder annnnd....
surprise surprise. I managed to peak top 3 on ladder because rngesus hates me
~~~~~~~~~~~~~~~~~~~~~~~~~~~~~~~~~~~~~~~~~~~~~~~~~~~~~~~~~~~~~~~~~~~~~~~~~~~~~~~~~~~~~~~~~~~~~~~
The Team:
Overall nothing fancy here, just slapped on a bunch of goodstuffs and Krookodile onto the team. Basically i missed lando and eq so much so i thought hey why not.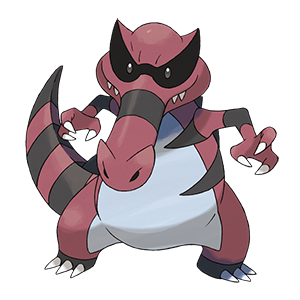 Krookodile @ Choice Band
Ability: Intimidate
Level: 50
EVs: 252 Atk / 4 SpD / 252 Spe
Jolly Nature
- Earthquake
- High Horsepower
- Darkest Lariat
- Rock Slide
Basically serves to weaken the opposing team early game with EQ/rock slide and whatever you feel like clicking, 1/2 of the Togekrook core that basically carries the team for the early half of the game. Banded EQ hits so hard that if your opponent is not prepared against this and does not carry 2 ground resists, chances are you'll see the game end in 3 turns or less.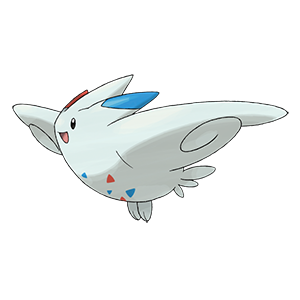 Togekiss @ Scope Lens
Ability: Super Luck
Level: 50
EVs: 4 HP / 252 SpA / 252 Spe
Timid Nature
IVs: 0 Atk
- Dazzling Gleam
- Air Slash
- Heat Wave
- Protect
The other half of the Togekrook core, nothing much to say here this thing is just stupid good and basically you'll lead this + Krook almost every.single.game. And yes i mean it. EVERY. SINGLE. GAME. unlesss your opponent is running some jank like mono water + darkshifu where Krook loses to 6/6 of the mons or you want to hardcheck a certain lead, lead this with Krook every time. Heat wave is for the Corv and Ferro matchup but well if you want to lose to those feel free to change it to Follow Me i guess.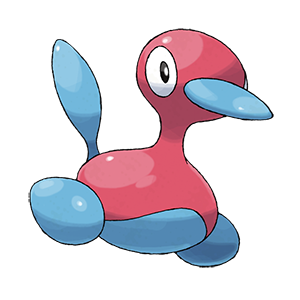 Porygon2 @ Eviolite
Ability: Download
Level: 50
EVs: 220 HP / 156 Def / 20 SpA / 84 SpD / 28 Spe
Modest Nature
IVs: 0 Atk
- Thunderbolt
- Ice Beam
- Recover
- Trick Room
Easily a top 3 mon in the current format. This thing is super consistent and has insane coverage + recovery, making it super hard to bring down. I almost always bring this in the back along with another filler mon to go in and clean up the game once Krook dies in the first few turns. Went for a more offensive variant here in the off chance that i dont max toge i can still have something that is able to do decent damage against stuff. EVs are mostly random numbers but this thing outspeeds Zard at +2.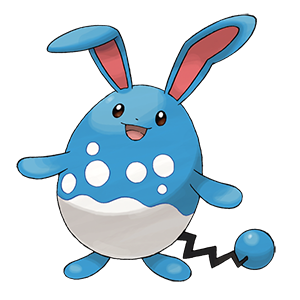 mish
Azumarill @ Life Orb
Ability: Huge Power
Level: 50
EVs: 252 HP / 252 Atk / 4 SpD
Adamant Nature
- Play Rough
- Aqua Jet
- Steel Roller
- Protect
So after P2 I threw this on here because i thought itll cover the team pretty well being able to hit super hard with all of its stabs and having a naturally good matchup against stuff that checks P2 for most parts. I felt like the priority is really valuable here as well since this team kinda has a shit Coal matchup. Also benefits a load from semiroom. Pretty standard Azu set here. Nexxxt.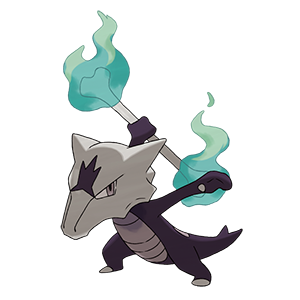 Marowak-Alola @ Thick Club
Ability: Rock Head
Level: 50
EVs: 252 HP / 252 Atk / 4 Spe
Adamant Nature
- Flare Blitz
- Poltergeist
- Bonemerang
- Protect
Another TR glass cannon. THis mon hits like an absolute truck under TR and demolishes anything not named Lapras or Primarina. Pretty standard set too except im not running min spe because 1. i know and can play/prepare for mirrors and dont need to risk the tie since this isnt min speed. 2. This is a semiroom team and this helps against fullroom. I think quite obvious by now if you've noticed that i tend not to run min spe stuff unless absolutely necessary (which isn't on semiroom comps). Moving on.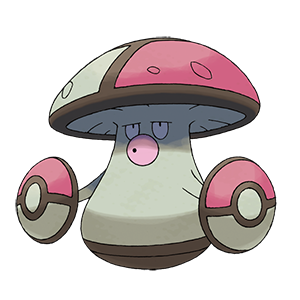 Amoonguss @ Occa Berry
Ability: Regenerator
Level: 50
EVs: 236 HP / 252 Def / 20 SpD
Sassy Nature
IVs: 0 Atk / 0 Spe
- Spore
- Rage Powder
- Clear Smog
- Pollen Puff
Ah yes the shroom. Yet another mon with random numbers. I threw occa on here because i wanted to be cool and not run Coba like every virgin out there. HOneestly Yache would probably be fine since this team has an absolute trash Lapras/Milotic matchup and you get to click the fun button with that. Just go and experiment on your own tbh. This is also the only min spe mon here since i want it to act as a second TR check and i dont really need turboshroom here on this team. The set is pretty much self explanatory as well.
edit: i recalled someone pointed out in the chat that this spread isnt optimal but well i didnt really bother to change it since idt it makes much of a diff for a clicker like me
Togekiss @ Scope Lens
Ability: Super Luck
Level: 50
EVs: 4 HP / 252 SpA / 252 Spe
Timid Nature
IVs: 0 Atk
- Dazzling Gleam
- Air Slash
- Heat Wave
- Protect

Krookodile @ Choice Band
Ability: Intimidate
Level: 50
EVs: 252 Atk / 4 SpD / 252 Spe
Jolly Nature
- Earthquake
- High Horsepower
- Darkest Lariat
- Rock Slide

Azumarill @ Life Orb
Ability: Huge Power
Level: 50
EVs: 252 HP / 252 Atk / 4 SpD
Adamant Nature
- Play Rough
- Aqua Jet
- Steel Roller
- Protect

Marowak-Alola @ Thick Club
Ability: Rock Head
Level: 50
EVs: 252 HP / 252 Atk / 4 Spe
Adamant Nature
- Flare Blitz
- Poltergeist
- Bonemerang
- Protect

Porygon2 @ Eviolite
Ability: Download
Level: 50
EVs: 220 HP / 156 Def / 20 SpA / 84 SpD / 28 Spe
Modest Nature
IVs: 0 Atk
- Thunderbolt
- Ice Beam
- Recover
- Trick Room

Amoonguss @ Occa Berry
Ability: Regenerator
Level: 50
EVs: 236 HP / 252 Def / 20 SpD
Sassy Nature
IVs: 0 Atk / 0 Spe
- Spore
- Rage Powder
- Clear Smog
- Pollen Puff




~~~~~~~~~~~~~~~~~~~~~~~~~~~~~~~~~~~~~~~~~~~~~~~~~~~~~~~~~~~~~~~~~~~~~~~~~~~~~~~~~~~~~~~~~~~~~~~
Gameplan:
Ok so basicallly you lead Togekiss + Krook and click Max airstream + EQ every single game unless theres a reason not to. Bring P2 + filler in the back and once Krook dies, bring whatever u want in. Switch smart. Krook is disposable unless they have a Chansey or if you suspect Corv could get out of control and u didnt bring Alowak with you or P2 for whatever reason (almost never)
This is also why i like this team so much because u can literally switch off your brain and do the exact same thing every game and still win. The most clicker team ive ever built. It is so clicker u can even time out and let the game autoplay by itself and still win. (this actually happened but its 6am and im too lazy to find the replay rn)
Last edited: