Sé que a ti te gustan mis labios de fresa





Moderator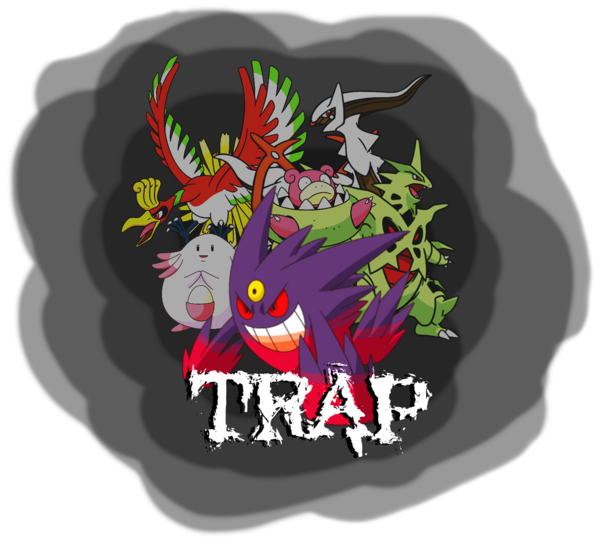 art by the amazing Moosical



So its your favourite Canadian back with another RMT in order to note only celebrate a near 2K posts on this site
(what am I doing with my life...)
but also to highlight one of the best OMs to be created recently in Megamons. There is just something so fun abusing these broken Mega Pokemon to their full potential by equipping them with items. This turns already good Uber mons such as Mega Salamence and to a lesser extent Mega Mewtwo X and Mega Lucario into formidable threats. When it was announced as OMoTM for March I was pretty ecstatic and already had formed some ideas for a defensive team due to the likes of Mega Tyranitar and Mega Slowbro having much more options in terms of movesets due to their freedom to hold any item. With that in mind, lets get into the team:

As I mentioned before, I started off with the defensive core of Mega Tyranitar + Mega Slowbro as they both cover the majority of special and physical threats respectively and offer good synergy in terms of their typing since TTar can check most Ghost and Dark types that can threaten Bro such as Lunala, Yveltal, and Mega Houndoom.

Chansey was an obligatory addition to any good stall team due to the immense support it provides in checking a plethora of specially offensive threats alongside beign a great Cleric, easing pressure of TTar in checking threats such as Xerneas, Mega Scizor, Mega Alakazam, and Mega Sceptile which can all heavily pressure it.

Ho-Oh provides a solid check to humungous threats such as Mega Lucario, Mega Mawile, Necrozma-DM, and Marshadow which were all a huge pain to all the previous members of the team. Regenerator and Defog support puts the cherry on top in terms of providing beneficial support which is always nice.

Arceus-Ground was the preferred support Arceus forme on this team as it provided a more immediate threat to stuff such as Primal Groudon, Mega Lucario, and Mega Diancie which all posed quite a threat still. Also provides secondary Defog support which is of course crucial.

Mega Gengar is another interesting addition to the team as it formes a dual trapping core with Mega Tyranitar and can help keep threats such as Ultra Necrozma, unboosted Mega Salamence, Mega Heracross, and general weakened threats in check by trapping them. It also really helps with the opposing stall mirror which is really nice.


Tyranitar-Mega @ Leftovers
Ability: Sand Stream
EVs: 252 HP / 8 Atk / 248 SpD
Careful Nature
- Stealth Rock
- Pursuit
- Rock Slide
- Rest
Mega Tyranitar is a great specially defensive wall in a metagame where threats such as Lunala, Mega Charizard Y, Mega Gengar, and Mega Houndoom can all wreck havoc. The support that comes from having a Stealth Rock setter that can pressure most Defog users such as Ho-Oh, Mega Salamence, and Mega Latias. It also benefits immensely from the passive recovery that Lefites provides which it cannot unfortunately obtain in standard play, increasing its longevity immensely and not needing to succumb to Rest as chip inevitably starts to rack up. Pursuit support is also vital for a threat like Mega Tyranitar which can afford to switchin against most of the threats it intended to check, then proceeding to deal immense amounts of damage to practically any target from a boosted Pursuit. Mega Tyranitar also provides additional Ho-Oh and Mega Salamence counterplay, which can really help ease pressure off the next teammember.


Slowbro-Mega @ Leftovers
Ability: Shell Armor
EVs: 252 HP / 252 Def / 4 SpD
Bold Nature
IVs: 0 Atk
- Scald
- Ice Beam
- Slack Off
- Iron Defense
Pairing extremely well with Mega Tyranitar, Mega Slowbro acts as a catch all blanket check to the majority of physical attackers in the metagame, with the most notable examples being Primal Groudon, Mega Mewtwo X, Mega Lucario, and Mega Salamence. High bulk and the ability to avoid crits is extremely useful in order to prevent opponents in haxing Bro in order to secure a sweep. However, due to Mega Slowbro's impact on the metagame, certain moves such as Thunderbolt and Eruption have started to see more usage on threats such as Mega Mewtwo X and Primal Groudon respectively, which can really put a lot of pressure on Slowbro. Thankfully, general defensive teams usually opt to have multiple ways to scout for such options and proceed with them accordingly. Iron Defense may seem weird at first but is extremely important for the likes of Dragon Dance Mega Salamence and Swords Dance Primal Groudon, two threats which can overcome Mega Slowbro given they racked up enough boosts. Ice Beam is general good coverage and enables Mega Slowbro to hit the two aforementioned physical attackers for goods amount of damage. A Colbur Berry can be considered to help Mega Slowbro not be pressured too much from opposing Pursuit Mega Tyranitar and be able to take a hit from an unboosted Mega Houndoom, however the general utility from Leftovers is generally preferred.


Chansey @ Eviolite
Ability: Natural Cure
EVs: 4 HP / 252 Def / 252 SpD
Bold Nature
IVs: 0 Atk
- Soft-Boiled
- Heal Bell
- Toxic
- Confide
Chansey is a common sight on stall teams and this squad is no exception. Typical set with a typical defensive spread, Chansey is great countermeasure to dangerous threats such as Geomancy Xerneas, Calm Mind Primal Kyogre, Mega Alakazam, and Rock Polish Primal Groudon. Cleric support was also required to support the team which is why Chansey was chosen as the best option for the best. Mega Gengar may be an issue, but thankfully Mega Tyranitar can help persuade it from coming it fearing Pursuit ofc. Wish may be considered over Confide trading SpD evs for HP, however I feel this leaves the team too weak to CM Arceus variants, CM Sub Primal Kyogre, and other strong Special attackers.


Ho-Oh @ Leftovers
Ability: Regenerator
EVs: 252 HP / 240 Def / 16 Spe
Bold Nature
IVs: 0 Atk
- Flamethrower
- Recover
- Toxic
- Defog
Ho-Oh is a crucial teammember that works wonders in this metagame, checking typical stallbreakers such as Mega Lucario, Mega Mawile, Necrozma-DM, and also providing additional countermeasures to stuff like Geo Xerneas and Calm Mind Arceus-Ground. Regenerator is also extremely useful to help scout for certain coverage moves such as Thunderbolt on Mega Mewtwo X and even niche stuff like Solarbeam on Primal Groudon (which I have seen before for Bro) which is really nice. Its also a pretty good Deffoger as it can come in against most defensive Primal Groudon variants to remove hazards. I had chosen Flamethrower over Sacred Fire as its preferred to have Mega Slowbro poisoned instead of burned in order to wear it down, while also providing more PP. Ho-Oh needs to run maximum defensive investment to reliably check physical Mega Lucario and live a Thunder Punch from non CB Mega Mawile. Although some Speed needs to be allocated to outspeed Max Speed Mega Mawile. Whirlwind can be considered over Toxic, but status support really helps Mega Gengar get kills and also cripples Mega Slowbro immensely.


Arceus-Ground @ Earth Plate
Ability: Multitype
EVs: 252 HP / 64 Def / 192 Spe
Timid Nature
IVs: 0 Atk
- Judgment
- Ice Beam
- Defog
- Recover
Arceus-Ground is still a great support mon in this format especially given how prominent Steel-types such as Mega Lucario and Mega Mawile are on top of usual threats such as Primal Groudon and Mega Diancie. Its ability to Defog on the two most common SR users (being Pdon and Mega TTar) is also really useful for a stall team obviously. Ice Beam is important in having a way to target Mega Salamence and Zygarde-C, although one can consider running Will-O-Wisp in order to better cripple physical attackers. Given spread enables it to outspeed Mega Lucario and below. Arceus-Fairy is also another option here to help better check threats such as Mega Gyarados and Marshadow, however I generally preferred the better MU vs stuff like Mega Mawile and Primal Groudon which is why I decided to stay with Groundceus.


Gengar @ Gengarite
Ability: Cursed Body
EVs: 252 SpA / 4 SpD / 252 Spe
Timid Nature
IVs: 0 Atk
- Hex
- Sludge Bomb
- Substitute
- Destiny Bond
The other trapper of the team. Even if it can't run any item it would like, Mega Gengar is still extremely useful in removing threats such as an unboosted Mega Salamence (especially Flame Orb sets), weakened Mega Diancie, Mega Lucario, Ultra Necrozma, and practically any other offensive threat it outspeeds thanks to the threat of neutralizing them via Destiny Bond. I preferred the Hex set over other sets such as Perish Song or 3 Attacks + Taunt as I realized the team had a pretty easy time spreading status which Hex Gengar really capitalizes on. Of course threats to it such as Mega Tyranitar and the Speed ties with Mega Mewtwo X still suck for it, but it still offers great utility for the team as it enables a generally passive team to apply immediate offensive pressure without much counterplay cause yay trapping is balanced.

: Without Arceus Fairy, Mega Gyarados can be extremely threatening if it manages to get a Dragon Dance under its belt and happens to carry Crunch. Unfortunately, with the current team its kinda hard to play around this unless Mega Slowbro gets lucky with Scald Burns or Mega Gengar happens to trap it before it gets a setup boost. Due to this alone, Arceus Fairy can be considered as an alternative, but again this opens up other holes for the team.
: Life Orb Mega Mewtwo X carrying Thunderbolt + Taunt is extremely threatening as it can break through Mega Slowbro while simultaneously dealing loads of damage against stuff like Arceus Ground via Low Kick. Mega Gengar can trap and KO it if it gets lucky with the Speed tie and Ho-Oh can outlive it from full but it is still a huge threat to account for regardless.

: While checks such as Mega Slowbro and Ho-Oh are here, Mega Mawile can still be a massive pain via Swords Dance and coverage such as Thunder Punch which deals a loads of damage. Fortunately, Groundceus can live a hit and proceed to OHKO it with Judgement, but Sucker Punch mindgames or Sub sets can still be p annoying.


: Psychic Terrain Offense can still be quite annoying due to the lack of Steel-types on the team. Especially considering how Deoxys-A can break through Chansey with Knock Off + Superpower. Mega Tyranitar can still handle most Mega Alakazam sets although Specs Focus Blast still does a ton. Its still manageable to play around, although it requires special care.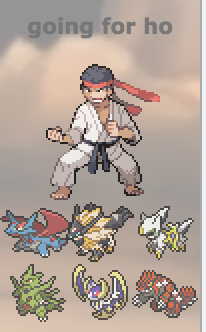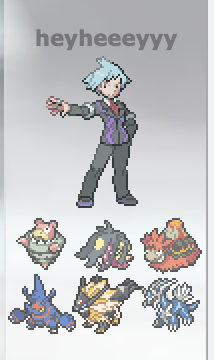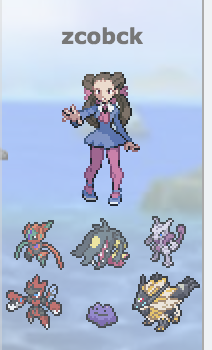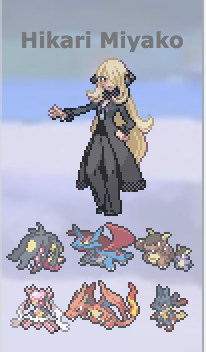 Thanks to everyone for making the past 4 years on this site be memorable. Despite my hectic life, health complications, and just numerous personal endeavours throughout the recent years, I always felt comfortable getting on Smogon, PS, or Discord to talk to some pretty chill people. Tbh, responsibilities are starting to pick up in my life and I don't think I have the same passion to contribute / compete as I did before as things have kinda got stale for me, so I might take an extended leave until things get sorted out in my life. Thanks for reading this and I hope my english is not as bad as it was before lol. Merci ;)
Tyranitar-Mega @ Leftovers
Ability: Sand Stream
EVs: 252 HP / 8 Atk / 248 SpD
Careful Nature
- Stealth Rock
- Pursuit
- Rock Slide
- Rest

Slowbro-Mega @ Leftovers
Ability: Shell Armor
EVs: 252 HP / 252 Def / 4 SpD
Bold Nature
IVs: 0 Atk
- Scald
- Ice Beam
- Slack Off
- Iron Defense

Chansey @ Eviolite
Ability: Natural Cure
EVs: 4 HP / 252 Def / 252 SpD
Bold Nature
IVs: 0 Atk
- Soft-Boiled
- Heal Bell
- Toxic
- Confide

Ho-Oh @ Leftovers
Ability: Regenerator
EVs: 252 HP / 240 Def / 16 SpD
Bold Nature
IVs: 0 Atk
- Flamethrower
- Recover
- Toxic
- Defog

Arceus-Ground @ Earth Plate
Ability: Multitype
EVs: 252 HP / 64 Def / 192 Spe
Timid Nature
IVs: 0 Atk
- Judgment
- Ice Beam
- Defog
- Recover

Gengar @ Gengarite
Ability: Cursed Body
EVs: 252 SpA / 4 SpD / 252 Spe
Timid Nature
IVs: 0 Atk
- Hex
- Sludge Bomb
- Substitute
- Destiny Bond