Approved by Nayrz
Changed 'Ubers Player of the Week' from Arii Stella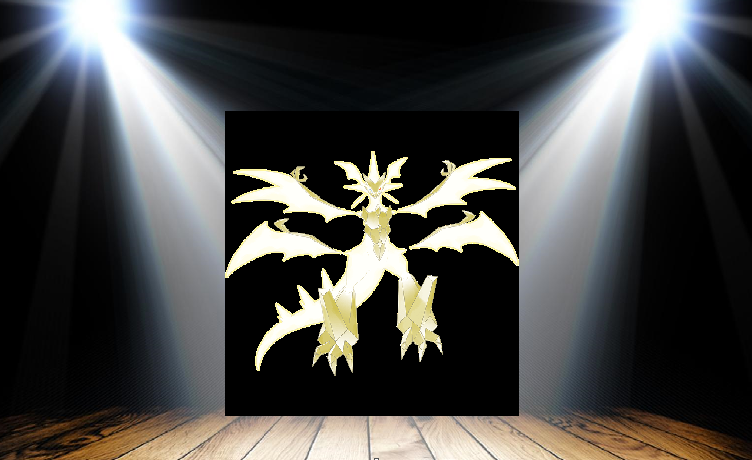 Ubers Player Spotlight - #1
​
Ubers Player Spotlight is the place where I interview notable and respected players from Ubers, the tier where the fiercest monsters combat and exert apocalyptic force. People I choose to interview are the elite players who excel at taming the strongest monsters and have been consistent throughout tournaments and is well respected by the community.
I am open to suggestions (DMDW#8155) about the players that can be interviewed, but please keep in mind that suggested players are subjects to review by me and Ubers moderation team. With that out of the way...
Spotlight #1:
Most Known For
:
Ugtt II Winner, Ladder Hero, Massive weeb, AG winter seasonal winner.
Favorite Pokémon:
My Answer would be easily Zygarde. I've been attracted to this one since XYZ release. SM even made me like it more due to its cool design of Complete forme.
Overview:
I am a 19 year old studying Engineering in France, currently trying to enjoy summer break. Born In Bordeaux, France from french father and arab mother so yeah some people call me arab while others call me french. Apart from Pokémon, I enjoy sports such as basketball and soccer and I also enjoy some video game. Not to note how much I love travelling and getting to know new people from different cultures.
What is your name's origin?
Back when I first discovered Pokémon online , I used to use Random Names every time .I Cannot tell how many alt I had back then and it was probably more than terra alts until I met
Velvet Blood
(aka Poke Expert) who suggested me to use holy break as a name I liked it and it looked cool so I went with it and I still really don't know where Velvet got this name from.
What made you start playing Pokémon?
Back When I was around 7 years old , I used To Watch Pokémon series As any other kid back then till that day where a friend of mine brought his Gameboy advance to the class , I liked the game and bought it. Years Later, the same dude told me that you could play it online, I was not aware that he meant on 3ds and that was where I looked for Pokémon online on google and came across the PO simulator.
What inspired you to play Ubers?
At first, I used to play random battles and OU until that day where I randomly got into one seasonal game where I still remember was between The Trap God and Foo Fighterz. That looked quite interesting so I kept following seasonal games to the point where I found myself In The tier after signing up for B101 and getting tutored by
Cynara
.
What is your favorite generation of Ubers?
I find myself lost nowadays but if I had to choose, I would pick ADV. I am not great at that generation but I could say that it is the most amusing one for me And one of the gens where creativity still exists unlike recent generations. However, that does not mean I hate other generations but I feel like recent ones get boring more and more.
What is your favorite playstyle?
My favorite playstyle in Ubers could be either hyper offense or bulky offense! The latter is simply because I like being able to maintain offensive pressure while also having a good defensive backbone. It might get difficult matchups but It is the only one that I still can believe that it could possibly not have impossible ones. I like hyper offense as well because you get to finish your games quickly As you either win in few or lose in few as well It is probably my go to nowadays in most of the games because it doesn't require to think much and I have been a bit busy this year where I couldn't afford to use fat playstyle .
What is your opinion on Gothitelle & Gothorita suspect?
I think neither should be banned. While I do agree that it restricts teambuilding I don't think that It is broken in any possible way. It is pretty much the same as any other Pokémon, if you do not prepare for it you lose. While we can see as well that Goth had about 1 out of 8 games win percentage in AG during OMPL which is quite a similar tier to Ubers. As for the people who think that it is unhealthy and ruining the meta goth does the exact same thing that Mega Gengar does and what Dugtrio did in OU where no one complained about them, I think it's just a matter of fact that some people have been overhyping it where it raised in usage. Orch used goth In ORAS too and it just completely destroyed fat styles still nobody complained about how unhealthy the meta was? Or, was it unhealthy? Bottom line I wouldn't agree with a Gothitelle/Gothorita Ban.
Are there any elements of the metagame that you deem unhealthy?
No, I think the metagame needs further exploration, although teambuilding has gotten constricted in certain regards
What is your the most memorable game of Ubers?
vs.
(?)

I still remember this game as if it was yesterday. I kinda found it funny back then how people were sleeping on that cm xern even tho the hax that this game had it was pretty funny to watch. I think that seasonal ended up by level 56 and one of the main games I got dragged into Ubers.
Congratulations for winning a second place in UPL VI! How was your experience in Luminous Lunalas?
It was a great experience regardless of some bad moments. I got to know some other players better such as Dominatio, Poek, and about everyone on the team, as well as some fun moments where we got to witness poek, ariistella, and melle themselves singing. It was a fun, great experience. we kind of tryharded every week but didn't get to win it unfortunately and I could blame myself on one of deciding games (vs purplegatorade) where I had a week full of exams and didn't ask to get subbed. I think we probably had the best team atmosphere that UPL.
What new users or players in Ubers do you look up to?
That would definitely be
Zesty43
. Coming with a small but sufficient experience he made it to top 4 in the last Ubers Seasonal. I wouldn't lie, I was impressed. Not to note his weird yet efficient teambuilding managing to pull his series from big names such as Gunner Rohan, although he unfortunately got out of it due to what we would call cm war crits.
What are your advices for new players getting into Ubers?
I would advise newer players to be good chat presences on Discord so others can recognize them as noteworthy individuals. From there I would suggest them to utilize the QC channel and get involved. Once involved in community contributions, they should have many great individuals and resources to work with. Networking with players that predominantly play in tours comes next. Once you believe you have appropriate footing and guidance, it's easy to get involved in the tournament scene.
Would you provide us w
ith a team and add a brief description?
Magearna @ Leftovers
Ability: Soul-Heart
EVs: 252 HP / 4 SpA / 252 SpD
Sassy Nature
IVs: 0 Atk
- Fleur Cannon
- Volt Switch
- Pain Split
- Heart Swap

Yveltal @ Leftovers
Ability: Dark Aura
EVs: 252 HP / 176 Def / 80 Spe
Impish Nature
- Foul Play
- Roost
- U-turn
- Toxic

Zygarde-Complete @ Leftovers
Ability: Power Construct
EVs: 252 HP / 4 Atk / 252 Def
Impish Nature
- Thousand Arrows
- Rest
- Glare
- Dragon Tail

Gengar-Mega @ Gengarite
Ability: Shadow Tag
EVs: 252 SpA / 4 SpD / 252 Spe
Timid Nature
IVs: 0 Atk
- Sludge Wave
- Shadow Ball
- Taunt
- Destiny Bond

Arceus-Water @ Splash Plate
Ability: Multitype
EVs: 252 HP / 132 Def / 124 Spe
Bold Nature
IVs: 0 Atk
- Recover
- Toxic
- Defog
- Ice Beam

Groudon-Primal @ Red Orb
Ability: Desolate Land
EVs: 248 HP / 8 Def / 252 SpD
Sassy Nature
IVs: 0 Spe
- Precipice Blades
- Overheat
- Toxic
- Stealth Rock
Here I have a team built around the power of Gengar-Mega, utilizing its ability to trap and eliminate threats. Magearna and Yveltal provide a solid Volt-Turn core that shuts down many of the tier's special and physical attackers respectively and allow for a pivot to Gengar-Mega. To shore up some of the weaknesses the two have, Zygarde-Complete, Arceus-Water, and Groudon-Primal are used to further support the team and shut down any additional threats Yveltal and Magearna cannot handle. All in all, this balance team, while lacking direct offensive power, utilizes a combination of status, trapping, and hazards to wear down opposing teams.

=
=
=

Thank you Holy Break for spending the time to answer the questions! Feel free to ask other questions in this thread!​
Last edited: