Approved by Nayrz
Changed 'Ubers Player of the Week' from Arii Stella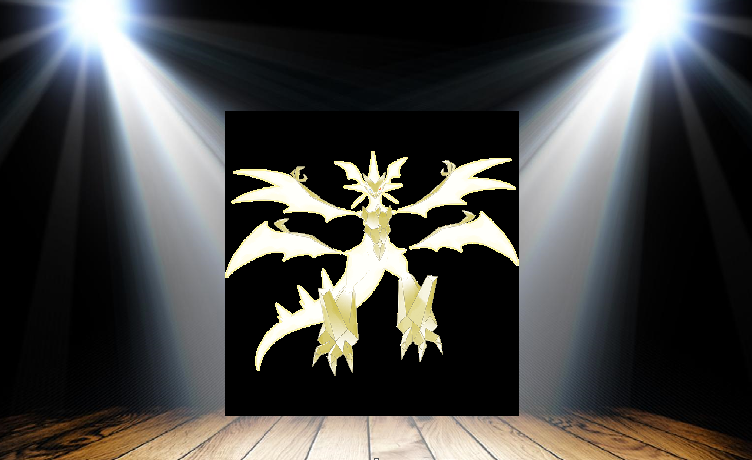 Ubers Player Spotlight - #3
​
Ubers Player Spotlight is the place where I interview notable and respected players from Ubers, the tier where the fiercest monsters combat and exert apocalyptic force. People I choose to interview are the elite players who excel at taming the strongest monsters and have been consistent throughout tournaments and is well respected by the community.
I am open to suggestions (DMDW#8155) about the players that can be interviewed, but please keep in mind that suggested players are subjects to review by me and Ubers moderation team. With that out of the way...
Spotlight #3:
Most Known For
:
Ubers QC & Viability Ranking council, Ubers Room Moderator, Discord addict, Won UPL V with Defiant Durians, Played UPL VI with DaReal Drizzlers.
Favorite Pokémon:
Suicune. My favorite Pokemon is hard to say since I have many such as Zapdos, Ho-Oh, Mewtwo and Bibarel. I've always loved Suicune's design and its appearance in the anime and when I featured in Pokemon Crystal, its simply been one of my favorite Pokemon since and I've used Suicune in my in-game Pokemon teams where possible.
Overview:
For those who don't know me and don't frequent the discord, my name's Sarah, I'm 23 (soon to be 24) year old from the UK,I do have a undergraduate degree in Biochemistry as well which I achieved studying at university in London.
Outside of Pokemon, my main hobby includes cooking, I love food and trying out new things, even though I'm not a professional cook or anything, its something I always like to improve on and I'm quite passionate about doing as much as I love my food.
Music is something else I am quite passionate about, you'll usually find me listening to almost anything and exploring new genres, if you ever want a discussion or a recommendation, feel free to message me!
As far as sports are concerned, I'm not much of a sporty person, I do watch the occasional football (World Cup, when England are playing) and I do quite like the tennis and is a sport I played during my school years and I felt like I was quite good at it. Wimbledon is under way right now and is something I watch every year, so that has been what I've been mainly watching on the TV recently.
I have other small interests/hobbies such as reading, taking walks, playing other video games and watching anime on the odd occasion. (I'm a huge Dragon Ball fan)
What is your name's origin?
This isn't actually my original name; I changed to Cynara to match my other gaming platforms outside of Smogon, Cynara is just a feminine sounding name really that I liked, Its a type of flower.
What made you start playing Pokémon?
I started playing Pokemon when I was about 5 years old; my mum actually got me Pokemon Red for my Birthday or Christmas, I don't really remember and I invested so much time into playing it and I eventually defeated the Elite Four, Pokemon is something that grew on me, like the Legend of Zelda series. Eventually Pokemon Gold, Silver and Crystal came out and I urged my mum to get me the generation 2 games for Christmas, I loved Pokemon Silver and Crystal so much, Crystal itself has probably been the ideal Pokemon game that I've played and I stuck with the Pokemon series games ever since then, playing them all to this day including Ultra Sun and Ultra Moon.
What inspired you to play Ubers?
Nothing really 'inspired' me to play Ubers, when I was first getting into competitive Pokemon back in late Black and White, I wanted to use teams with my favourite Pokemon like Dialga and Ho-Oh etc and Ubers offered this to me, what I did enjoy about Ubers is the inclusiveness and the ability to use all these powerful Pokemon at a competitive setting and my interest for the metagame just developed from there, though these days I just enjoy competitive in general and will play almost anything
What is your favorite generation of Ubers?
My favorite generation is hard to say really, I thoroughly enjoy USM Uber however!, though I was deeply passionate about XY Ubers, though I wasn't really that amazing at the metagame during its time. XY I feel was like a 'golden age' especially for the ladder play, back then everyone laddered, it was so active and competitive, Ladder was a good way to learn competitive, especially when you're new.
What is your favorite playstyle?
My favorite playstyle would have to be Offense. Offense is what I started off using on the ladder in the early days, I would almost exclusively ladder with Hyper Offense. Generally, I'm a player who operates by playing proactively and tend to favor teams/styles that provide room for a proactive approach. I also enjoy the high risk / high reward aspect and the ability to outplay the opponent aggressively. Since I've progressed with competitive Pokemon I have developed to adapt to playing with other playstyles and every serious opponent in a tournament makes me carefully develop my approach against them, every player I face will always have a unique approach, but I always feel my "go to" is offense teams but I will certainly stride away from this with balances/stalls when need be.
What is your opinion on Gothitelle & Gothorita suspect?
I think the suspect is good for the tier, even if a ban doesn't occur. It promotes interest and development of the metagame itself, new players trying out Ubers etc. Gothitelle and Gothorita itself I feel like going would be a positive for the tier, but not a 100% necessary.
Gothitelle effectively has a chokehold against half the teambuilder simply by existing and can essentially invalidate whole archetypes on its own if appears which I feel as a Pokemon itself is a unhealthy element as not any other Pokemon in Ubers could theoretically do so much damage to teams in my opinion.
Most common argument against Gothitelle is that its low usage and I feel this is due to how the general playerbase have mentally prepared themselves in the metagame striding away from bulkier playerstyles and using mostly solely offensive teams and therefore this causes teams to make Gothitelle unfavourable against these kinds of matchups and I feel Gothitelle being prepared for significantly in the teambuilder is a contributing factor to this.
The removal of Gothitelle / Gothorita would bring nothing but positives, teams would be able to strengthen themselves even more against the top threats making bulkier teams like Balances and Stall worthwhile archetypes without having to worry about being completely invalidated by Gothitelle / Gothorita. A metagame where only offense archetypes are used isn't a very healthy or developing metagame ultimately.
Are there any elements of the metagame that you deem unhealthy?
I feel like anything deemed close to unhealthy in the metagame is Gothitelle / Gothorita as I've previously discussed, there isn't really an issue with the USM Ubers metagame aside from that and there's never gonna be any 'magic' solutions to Ubers either.
What are your the most memorable games of Ubers?





vs.




Hack vs. Level 56 - Ubers Open V Finals
This is probably one of the most thrilling games I experienced between arguably the two best players at the current point of time, despite both teams being very similar. It also features what I feel is the best team Hack built during the ORAS era and is something I would regard the closest thing possible to a "perfect" game of competitive Pokemon. Both players played each turn amazingly and the game came down to the wire, with Hack gaining the advantage at the very end with Hypnosis with Mega Gengar securing him the win. If you have the time, this is absolutely worth the watch.
Would you mind giving us brief review about your experience in DaReal Drizzlers in UPL VI?
Certainly! being on the DaReal Drizzlers in UPL VI was a very good experience for me. Nayrz was a good manager despite how busy he sadly was at times, but he always had the teams best interests at heart. I thoroughly enjoy and make the most of UPL every year and this year was no exception. The team had a good synergy for the most part and it was nice to meet and play alongside some new faces such as Finchinator, Gastrik and Melee Mewtwo.
I tried to contribute as much to the team as possible at all times and focusing on my own games which I put a considerable amount of time in each week despite being somewhat busy and I would like to think the team feel the same, we helped each other out where we could despite us not making the playoffs, I enjoyed every minute of it.
Melee Mewtwo I feel like deserves a mention from me, despite not actually officially being on the team, he was probably one of the most dedicated members of DaReal Drizzlers and provided invaluable advice and test games and thanks to Professor MM2, Finchinator graduated ADV school and won his first UPL Game against Mr.378 which was amazing to see!
What new users or players in Ubers do you look up to?
As for players I look up to in Ubers I've always looked up to top players such as
Astounded
,
Hack
,
Level 56
etc, but a notable one of them has to be The
Gunner Rohan
. Gunner has been a great friend of mine ever since I started Ubers who I met along with
Pohjis
and their advice and giving me a chance of UPL V last year is what really gave me a boon in the community, we've always helped each other out with support, teambuilding advice, testing etc. I also feel Gunner is one of the best players that Ubers has had in a while that stood out, and is a player who always strives to do the best no matter what tournament or game they are playing. I feel like without Gunner, I wouldnt really be where I am today or my progression in Ubers would have been dramatically different. More recently I've had interactions with players like Fireburn, Soviet and Melee Mewtwo who are those wise, experienced and seasoned players who will always provide valuable advice no matter what the generation. Moreso, people like M Dragon can give you a great insight into tournament preparation and I feel like veterans are always worth taking a page from.
New and upcoming players are always amazing to see, they make me happy as I enjoy seeing new players progress as they are the heart of development of future top players and someone who has REALLY stood out to me is
PurpleGatorade
, this dude came out of nowhere and pulled one of the strongest and consistent performances in UPL VI I've seen from a new player and someone who definitely deserves a spotlight.
Highlord
isn't necessarily new, but someone who has shined more as of recent, pulling an amazing 6-0 in UPL VI, its very difficult to exclude them, despite playing for a long while, they haven't really got any major tournament exposure as of until now, but I'm glad to see players like this develop and eventually have the light shined on them.
Alpha Rabbit
is also someone I feel who is a great up and comer, with a good seasonal record, but needs more spotlight, every game I've played with them has been solid and I'm glad they got the chance to participate in UPL VI.
There are other notable examples of players I'd like to see more of, like
skysolo14
and
My Thunder
to name a few.
What are your advices for new players getting into Ubers?
Try to get some experience on the ladder, try building your own teams and then progress onto tournaments when you are feeling confident. Absolutely take advantage of the resources around you such as the on-site analyses, viability rankings and don't be afraid to ask anyone anything and take advice from other players, everyone has to start somewhere.
Would you provide us w
ith a team and add a brief description?
Tyranitar @ Choice Band
Ability: Sand Stream
EVs: 4 HP / 252 Atk / 252 Spe
Jolly Nature
- Stone Edge
- Crunch
- Pursuit
- Superpower

Arceus-Flying @ Sky Plate
Ability: Multitype
EVs: 248 HP / 160 Def / 100 Spe
Timid Nature
IVs: 0 Atk
- Calm Mind
- Judgment
- Recover
- Refresh

Groudon-Primal @ Red Orb
Ability: Desolate Land
EVs: 144 HP / 156 Atk / 56 SpD / 152 Spe
Adamant Nature
- Stealth Rock
- Precipice Blades
- Rock Tomb
- Swords Dance

Zygarde-Complete @ Groundium Z
Ability: Power Construct
Shiny: Yes
EVs: 80 HP / 228 Atk / 200 Spe
Adamant Nature
- Dragon Dance
- Thousand Arrows
- Substitute
- Glare

Ferrothorn @ Leftovers
Ability: Iron Barbs
EVs: 252 HP / 4 Atk / 252 SpD
Sassy Nature
IVs: 0 Spe
- Spikes
- Leech Seed
- Gyro Ball
- Power Whip

Xerneas @ Choice Scarf
Ability: Fairy Aura
EVs: 72 Def / 252 SpA / 184 Spe
Modest Nature
IVs: 0 Atk
- Moonblast
- Aromatherapy
- Defog
- Grass Knot
This is my take on a Choice Banded Tyranitar team, its mainly a bulky offense team, Choice Banded Tyranitar is something I wanted to try since its a effective wallbreaker that can also provide a strong Yveltal check. The team accommodates Arceus-Flying + DD Zygarde as the winning conditions.

=
=
=

Thank you Cynara for spending the time to answer the questions! Feel free to ask other questions in this thread!​
Last edited: