UPL Champion
(approved by Aberforth, introduction mostly taken from
SiTuM
'
s and Eledyr's
post
'
s
)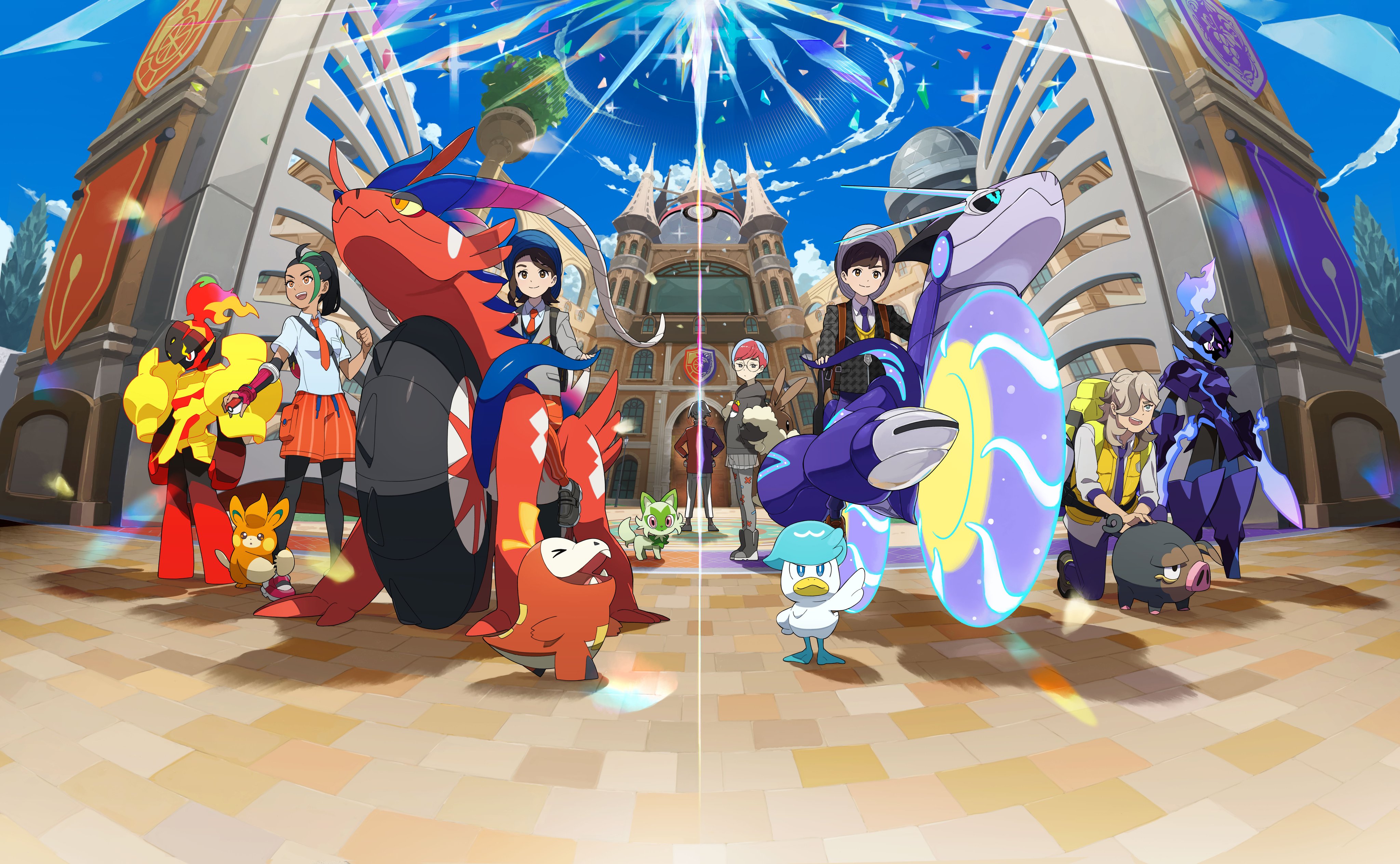 Artwork by
Official Pokemon Twitter
Scarlet & Voilet Good Cores
​
In teambuilding, a Good core is a key component to make the process easier, and give the team a good back bone. This thread shall be used for the purpose of showing off some great cores! With Kickoff already started and all the other tournaments about to start, feel free to post some cores that you've used or seen while building or watching tour games. You may like this thread to show off some cool mons that you put together, or just to steal some ideas for your own teambuilding, whatever works for you.
So what constitutes a good core?
An offensive core utilizes two or three Pokemon that are able to work together to break through whatever Defensive Pokemon the opponent is using, allowing the rest of the team to support those two Pokemon as the focal point. A good defensive core is a combination of two Pokemon that are able to switch into or check a good chunk of the offensive Pokemon in the meta, serving as the backbone of the team. Balanced cores a mix of these definitions, being able to check almost all Pokemon while still carrying some type of offensive presence.
Please label your core with the tag 'Offensive' / 'Balanced' or 'Stall' in bold so that I don't have to try and decide where your core goes, also, explain how your core works.

For Example:
​
Koraidon @ Leftovers
Ability: Orichalcum Pulse
Tera Type: Fire
EVs: 48 HP / 252 Atk / 36 Def / 172 Spe
Adamant Nature
- Swords Dance
- Drain Punch
- Taunt
- Dragon Claw
Arceus @ Heavy-Duty Boots
Ability: Multitype
Tera Type: Ghost
EVs: 132 HP / 252 Atk / 124 Spe
Adamant Nature
- Dragon Dance
- Extreme Speed
- Shadow Claw
- Taunt
​



​
Clodsire @ Leftovers
Ability: Water Absorb
Tera Type: Steel
EVs: 252 HP / 4 Def / 252 SpD
Careful Nature
IVs: 0 Atk
- Toxic
- Earthquake
- Recover
- Spikes
Giratina-Origin @ Griseous Core
Ability: Levitate
Tera Type: Steel
EVs: 124 HP / 252 Def / 64 SpA / 68 Spe
Modest Nature
- Will-O-Wisp
- Hex
- Defog
- Dragon Tail
​



​
Skeledirge @ Heavy-Duty Boots
Ability: Unaware
Tera Type: Flying
EVs: 248 HP / 252 Def / 8 SpD
Bold Nature
IVs: 0 Atk
- Torch Song
- Will-O-Wisp
- Hex
- Slack Off
Ting-Lu @ Leftovers
Ability: Vessel of Ruin
Tera Type: Ghost
EVs: 252 HP / 4 Def / 252 SpD
Careful Nature
- Spikes
- Ruination
- Earthquake
- Whirlwind
​
​
Last edited: