Can be abrasive at times (no joke)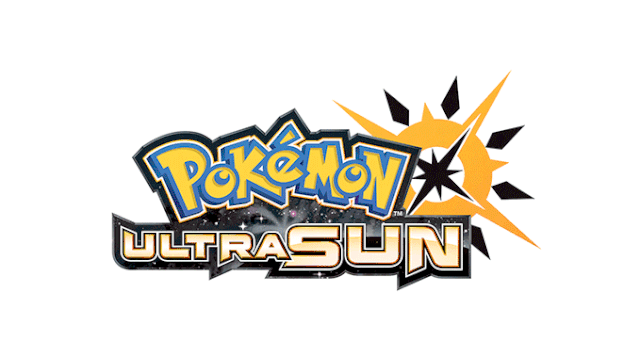 ULTRA SUMO is finally here, and while it hasn't brought nearly as many changes as ORAS or a new generation, it's still going to shake the meta with the new changes. Here you can discuss all aspects of the
current metagame
, such as your overall thoughts on it, viable or underrated sets, meta trends, etc. While this is an overall lax thread, unfortunately due to past users ruining it for everyone else, some ground rules have to be put in place. If you choose to not read them, and break any of them, your post could be deleted and you might be infracted as well. They're simple to follow, but we'll see:
Keep one liners at a minimum, meaning try to post something somewhat informative
Keep the discussion OU related only. All tiers have their respective meta discussion threads
No trolling or flaming other users, much like any other thread
No suspect talk. It's fine to mention how you personally think something is unhealthy or too much for the tier, but do not turn this into a potential suspect discussion thread. No "plz ban this Pokemon" posts.
Do NOT talk about dropping Pokemon from Ubers. This is not the place for that. PM a council member if you want more information

NO THEORYMONING

. If you haven't bothered to actually play the metagame yet, please do not bother posting in here. Uninformed posts will only lead to bad discussion, and will be deleted regardless of length
To go off the last point, please no "what would the metagame be w/o or with x Pokemon in it", because this is not relevant to the CURRENT META. Current meta meaning, not past or future related. C U R R E N T.
Move Tutors:
https://pastebin.com/CeZcXs7n
Base Stats:
https://pastebin.com/j8CnVgCc
New Level up/Egg Moves:
https://pastebin.com/dFCXVEv0
New Moves:
https://pastebin.com/i83MBkQQ
======

804 - Naganadel - 804
======
Base Stats: 073.073.073.127.073.121 (BST: 540)
EV Yield: 0.0.0.3.0.0
Abilities: Beast Boost (1) | Beast Boost (2) | Beast Boost (H)
Type: Poison / Dragon
Item 1 (50%):
Item 2 (5%):
Item 3 (1%):
EXP Group: Slow
Egg Group: Undiscovered
Hatch Cycles: 120
Height: 03.6 m, Weight: 150.0 kg, Color: Purple
Move Tutors: Signal Beam, Gunk Shot, Uproar, Dragon Pulse, Iron Tail, Snore, Heat Wave, Tailwind, Sky Attack, Shock Wave, Gastro Acid, Helping Hand, Outrage, Snatch, Ally Switch, Throat Chop, Laser Focus

======
805 - Stakataka - 805
======
Base Stats: 061.131.211.053.101.013 (BST: 570)
EV Yield: 0.0.3.0.0.0
Abilities: Beast Boost (1) | Beast Boost (2) | Beast Boost (H)
Type: Rock / Steel
Item 1 (50%):
Item 2 (5%):
Item 3 (1%):
EXP Group: Slow
Egg Group: Undiscovered
Hatch Cycles: 120
Height: 05.5 m, Weight: 820.0 kg, Color: Gray
Move Tutors: Iron Head, Magic Coat, Block, Gravity, Magnet Rise, Iron Defense, Superpower, Zen Headbutt, Bind, Snore, Role Play, Magic Room, Wonder Room, Recycle, Stealth Rock, Skill Swap, Telekinesis, Ally Switch, Stomping Tantrum

======
806 - Blacephalon - 806
======
Base Stats: 053.127.053.151.079.107 (BST: 570)
EV Yield: 0.0.0.3.0.0
Abilities: Beast Boost (1) | Beast Boost (2) | Beast Boost (H)
Type: Fire / Ghost
Item 1 (50%):
Item 2 (5%):
Item 3 (1%):
EXP Group: Slow
Egg Group: Undiscovered
Hatch Cycles: 120
Height: 01.8 m, Weight: 013.0 kg, Color: White
Move Tutors: Uproar, Foul Play, Last Resort, Snore, Knock Off, Heat Wave, Pain Split, Spite, After You, Trick, Recycle
Landorus-T: Defog
Toxapex: Knock Off
Magearna: Heal Bell
Battle Bond Greninja: Gunk Shot
Tapu Koko: Defog
Kartana: Knock Off, Tailwind (this Pokemon does not get Superpower)
Tapu Bulu: Iron Defense, Synthesis
Rotom-W: Defog
Tapu Fini: Knock Off
Serperior: Defog
Tornadus-T: Defog
Thundurus: Defog
Azumarill: Liquidation
Gliscor: Defog
Hydreigon: Defog
Araquanid: Sticky Web
Ribombee: Sticky Web
Buzzwole: Swords Dance Drain Punch
Blacklist:
Xatu
Bronzong
Last edited by a moderator: