Hey, I'm SilkScarfGroudon showcasing a UU offense team because I'm not good at making teams and nothing really works, so I need you to help
The Team


Movesets, IVs and EVs
​
Hydreigon @ Choice Scarf
Ability: Levitate
EVs: 252 SpA / 4 SpD / 252 Spe
Timid Nature
IVs: 0 Atk
- Draco Meteor
- Dark Pulse
- Fire Blast
- Flash Cannon
Hydreigon is without doubt one of, if not the best scarfer of UU, it has a great speed tier, a great special attack and a medium bulk, it's in the team because I wanted a heavy hitting Pokemon and something to control speed, and Hydreigon was the choice for It, and Hydreigon is also my favorite Pokemon
Cobalion @ Shuca Berry
Ability: Justified
EVs: 252 Atk / 4 SpD / 252 Spe
Jolly Nature
- Stealth Rock
- Taunt
- Iron Head
- Close Combat
Cobalion is here as a hazard setter that can taunt and threat things like Krookodile and Terrakion. Cobalion good natural bulk makes it capable of tanking some hits and with shuca berry it can take some earthquakes and earth powers. Cobalion still able to maintain some offensive pressure with its coverage and good attack stat.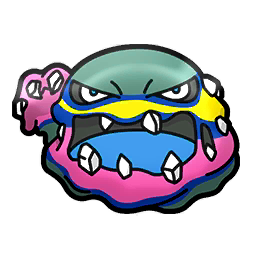 Muk-Alola @ Assault Vest
Ability: Poison Touch
EVs: 252 HP / 252 Atk / 4 SpD
Adamant Nature
- Knock Off
- Pursuit
- Gunk Shot
- Fire Punch
Alolan Muk fears no special attacks aside from earth power and don't mind some physical attacks too, it's a great tank that can take lots of hits and dish out lots of damage with its stabs and fire punch for Scizor. Muk has lots of switch ins, like in a opposing Hydreigon or a sylveon, because muk will tank the enemy's hits and hit them with funk shot
Mew @ Leftovers
Ability: Synchronize
EVs: 252 SpA / 4 SpD / 252 Spe
Timid Nature
IVs: 0 Atk
- Heal Bell
- Ice Beam
- Substitute
- Psychic
I was looking for something that could heal the team from statuses and be a headache for stall, by taking a status, gave it back to the Pokemon who have it heal itself and its teammates from status, use substitute so it can't be statused again and threaten the opponent with attacks, and since Mew can run any type of set because it learns almost every move, it was my choice.
Infernape @ Life Orb
Ability: Blaze
EVs: 252 Atk / 4 SpA / 252 Spe
Hasty Nature
- Fire Blast
- Close Combat
- Earthquake
- Grass Knot
I needed a wallbreaker for the team, but not just a wallbreaker, The Wallbreaker, and looking for one on the internet I found an smogon article from what I think is Gen4 UU judging by the Pokemon, and saw in the wallbreaker example blaziken, and since blaziken is Ubers, I decided to use other fire-fighting mixed attacker, Infernape, wich is a very, very good mixed wallbreaker
Crobat @ Life Orb
Ability: Infiltrator
EVs: 252 Atk / 4 SpD / 252 Spe
Jolly Nature
- Taunt
- Defog
- Cross Poison
- Brave Bird
Crobat has the role of hazard remover in the team while maintaining offensive power with life orb and 2 stabs. Crobat can also play a role in breaking stall by using taunt before switching out, and believe in it or not, Crobat is a replacement for Skuntank, wich was a great member of the team.

So this is It, hope you liked the team and please help me fix It, if it don't needs to be fixed I am just bad, but thanks for reading and sorry if anything is misspelled.​