Hello Everyone and welcome to my 2nd RMT post.
I wanted to make a team themed around Vanilluxe... it's summer after all!
Link to team:
https://pokepast.es/350b4e202c513c5d
I had a lot of fun and success with team. Peaking at the high 1800s. It's a strong team and I promise the Ice Cream is not just a terrible meme and is actually very effective.
Proof of Peak!
THE TEAM


icy wiener (
Vanilluxe
) @ Choice Specs
Ability: Snow Warning
Shiny: Yes
EVs: 8 HP / 4 Def / 252 SpA / 244 Spe
Modest Nature
IVs: 0 Atk
- Blizzard
- Freeze-Dry
- Toxic
- Water Pulse
dorian electra (
Z
a
p
d
o
s
) @ Heavy-Duty Boots
Ability: Static
EVs: 252 HP / 176 Def / 80 Spe
Bold Nature
IVs: 0 Atk
- Volt Switch
- Heat Wave
- Defog
- Roost
young sheldon (
Slowking
) @ Heavy-Duty Boots
Ability: Regenerator
EVs: 248 HP / 252 Def / 8 SpD
Relaxed Nature
IVs: 0 Atk / 0 Spe
- Teleport
- Future Sight
- Ice Beam
- Scald
damo suzuki (
Landorus-Therian
) @ Leftovers
Ability: Intimidate
EVs: 252 HP / 24 Def / 232 Spe
Jolly Nature
- U-turn
- Earthquake
- Knock Off
- Stealth Rock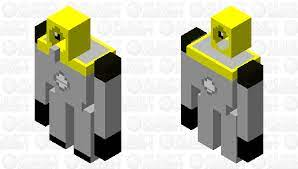 metal auf metal (Melmetal) @ Leftovers
Ability: Iron Fist
EVs: 252 Atk / 244 SpD / 12 Spe
Adamant Nature
- Protect
- Double Iron Bash
- Earthquake
- Toxic
alberto basalm (Urshifu-Rapid-Strike) @ Choice Scarf
Ability: Unseen Fist
EVs: 252 Atk / 4 SpD / 252 Spe
Adamant Nature
- Surging Strikes
- Close Combat
- Ice Punch
- U-turn
TEAMBUILDING PROCESS
Vanilluxe


I started with Vanilluxe because honestly... I missed spamming strong Ice moves with Kyurem. I figured that if I slapped on a Choice Specs this thing would secure many 2hkos.
And I was right! Here are some relevant offensive calcs
252+ SpA Choice Specs Vanilluxe Blizzard vs. 252 HP / 56+ SpD Clefable: 246-289 (62.4 - 73.3%) -- guaranteed 2HKO after Leftovers recovery
252+ SpA Choice Specs Vanilluxe Blizzard vs. 248 HP / 92 SpD Corviknight: 271-319 (67.9 - 79.9%) -- guaranteed 2HKO after hail damage and Leftovers recovery
252+ SpA Choice Specs Vanilluxe Freeze-Dry vs. 252 HP / 0 SpD Tapu Fini: 270-318 (78.4 - 92.4%) -- 31.3% chance to OHKO after Stealth Rock
252+ SpA Choice Specs Vanilluxe Freeze-Dry vs. 252 HP / 252+ SpD Slowking: 228-270 (57.8 - 68.5%) -- guaranteed 2HKO after hail damage
Wowee so strong!
The speed EVs are enough for modest Heatran and all things that try to speed creep that benchmark.
The defense Evs are so that Dragon Fang Adamant Dragon darts only have a 1/8 chance to OHKO it.
This thing lives a surprising amount and really screws over opposing balance teams... although it's very tough when it can't outspeed something so it's a bit terrible versus faster teams.
I was pleased with its performance though... what started out as a meme pick became the main breaker on my time, and when it came in it almost always got a KO.
Hail chip is so good too, and it's powerful to be able to change the weather versus rain and sand!
Hail chip saved me in a lot of matches... hopefully that shows up in the replays!
Landorous

Every team needs a Landorous huh... I needed rocks and its defensive backbone.
I decided I wanted a fast Landorous to help vs Heatrans and Nidokings and get important Knock Offs on the likes of Zapdos and Rotom.
I also appreciated the fast U-Turn Vs other landorous because it meant I could get Vanilluxe in before opposing Stealth Rocks go up! VERY IMPORTANT!
Enough Speed EVs to outspeed Excadrill! (Thanks OU Room lol) rest in Defense to maximise bulk.
I prefer Knock Off on my landos because Toxic just feels to passive ygm!?
Slowking!
Yeah yeah Physdef Slowking I know it's not really optimal, but I wanted a strong Physically defensive backbone that was also a good Fini, Lele, Heatran and Volcanion switch in.
I also think slowking is pretty neat!
Helps vs. the rain matchup too.
No slack off, never really felt as if I needed it. I prefer Ice Beam for Dragonite and Garchomp matchup helped me a lot more than Slack off did, and I felt powerless without Scald, so it was Slack Off that had to go.
Good for pivoting in and getting your Vanilluxe in!
Zapdos
The team is looking awfully weak Grass spam! So in comes Zapdos. Also serves as the defogger.
Max HP, enough Speed for Modest Heatran, and rest in Defense.
I don't like Hurricane because I enjoy hitting my moves, and Heat Wave does the job anyway.
Volt Switch as my electric move because the longer this guy is on the field the less time your IceCream is blasting.
Good for lovely static paras too.
Melmetal

Hellllp! I'm so weak to Weavillllleeee!
Melmetals main job was to switch into Weaviles while also dealing with Calm Mind Tapu Fini and Clefable.
Toxic and Protect is such a nutty set this thing lives so much.
Helps vs. Dragapult matchup.
Considered making this thing a Heatran instead because this team is hella weak to Blaceph so see what you think.
Kinda toying with Rock Slide over Earthquake too but Earthquake hits more.
Urshifu

Scarf Urshifu Rapid Strike is really really good. You must get rid of Corviknight and Knock off important Helmets though.
This was usually my win con at the end of games.
Classic Moveset but with Ice Punch over Aqua Jet. I found Ice Punch way more useful for picking up important KOs on stuff like Zapdos and Dragapult.
Adamant because Jolly is just too weak... sorry!
Weaknesses
Blacephalon
- Very tough to switch in. But Melmetal can protect to scout what move it is
Stall -
If Vanilluxe gets knocked or taken out you cannot break through Regenerator + Corviknight cores.... sorry! No set-up!
Screens HO-
this team has trouble vs Mew leads or Alolan Ninetales leads because there is no fast taunt. Be careful!
Replays
Uhhhhh... I only saved one sorry
https://replay.pokemonshowdown.com/gen8ou-1599608462
Hype game though.
Conclusions
Let me know what you think! Really fun and powerful team!
Last edited: