Metagross @ Weakness Policy
Ability: Clear Body
Level: 50
Shiny: Yes
EVs: 252 HP / 252 Atk / 4 SpD
Adamant Nature
- Iron Head
- Stomping Tantrum
- Ice Punch
- Protect
My Metagross is my hardest hitting team member, especially taking into account its weakness policy. Its decent bulk allows it to tank at least 1 big hit while dynamaxed, as this is my team's most useful dynamaxer IMO. I love meteor mash in Metagross, but the utility for iron head is nothing to sneeze at, so its obvious to me that this should be my stab move to kill the fairies and ice-types. Stomping Tantrum gives good coverage for fire and electric in this case, as my Metagross doesn't deal with special attackers well without weakness policy active. Ice Punch covers the flying, grass, ground and dragon types, mainly dealing with threats to Metagross such as Landorus. and lastly, when in doubt, use Protect. My biggest problem facing Metagross is Urshifu-Rapid Strike, as it dishes out hits like nobodies' business, followed by special sweepers who can guaranteed outspeed Metagross, and lastly TrickTail Grimmsnarl takes Metagross down several pegs.
Porygon2 @ Eviolite
Ability: Download
Level: 50
EVs: 244 HP / 36 SpA / 228 SpD
Modest Nature
IVs: 0 Atk
- Tri Attack
- Trick Room
- Recover
- Eerie Impulse
Porygon 2 is an amazing counter to Trick Room setups and special attackers alike. Tri-Attack deals good damage for his stats, and has the added utility of adding a status every now and then. Trick Room is useful if they have a dedicated Trick Room comp, and if they have a team of very fast sweepers, as Porygon2 can not only cancel Trick Room comps, but my mons are not so fast that Trick Room is useless otherwise. Recover is good sustain for when I know Porygon2 is about to take a hit that I know it can survive, and lastly Eerie Impulse cripples special attackers, which my team would be particularly weak to without.
Moltres-Galar @ Life Orb
Ability: Berserk
Level: 50
EVs: 108 HP / 4 Def / 212 SpA / 4 SpD / 180 Spe
Timid Nature
IVs: 0 Atk
- Fiery Wrath
- Air Slash
- Nasty Plot
- Protect
Moltres-Galar is a nice, bulky special attacker. Moltres can deal with psychic threats efficiently such as Tapu Lele, while serving as a slight check to Urshifu-Rapid Strike. It is still outsped slightly by Urshifu though, so I have to play my cards carefully when bringing Moltres in if I know I am about to deal with one. Moltres serves as a nice setup sweeper, and makes short work of bugs and the likes of Venusaur.
Grimmsnarl @ Light Clay
Ability: Prankster
Level: 50
EVs: 156 HP / 252 Def / 100 SpD
Careful Nature
- Spirit Break
- Thunder Wave
- Fake Out
- Light Screen
My Grimmsnarl serves as a great source of utility. It can tank a couple of hits, and can pose a small threat to Urshifu-Rapid Strike, and a greater threat to Urshifu-Single Strike, if I bring it in correctly. Grimmsnarl suffers the same fate as Moltres, unfortunately, being outsped by Urshifu, and having no resistances to its attacks. Spirit Break Helps wittle down the special attackers in the late game with Porygon2, Thunder Wave provides speed control and denial for the likes of Urshifu and Inceneroar, Fake Out helps me to gain some free moves from my harder hitters, and Light Screen helps shut down those pesky special attackers even moreso.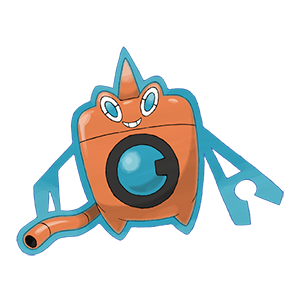 Rotom-Wash @ Sitrus Berry
Ability: Levitate
Level: 50
Shiny: Yes
EVs: 4 Def / 252 SpA / 252 Spe
Modest Nature
- Hydro Pump
- Thunderbolt
- Nasty Plot
- Protect
Rotom Wash serves as my main check for Urshifu-Rapid Strike, posing a decent threat in thunderbolt. It makes an excellent swap-in when I know that my Entei is about to take an EQ from Landorus or a surging strikes from Urshifu. It is outsped by Urshifu, but it threatens an OHKO if the Urshifu doesnt close combat to kill my Rotom. It is outsped by Urshifu without any of my speed control, but I can usually have some form of it present, whether it be bulldoze from Entei or Thunder Wave from Grimmsnarl. Hydro Pump also poses a threat to Landorus, which is another threat to my biggest hitters if left unchecked. Thunderbolt also provides a check for any Moltres-Galars that can OHKO my Metagross.
Entei @ Assault Vest
Ability: Inner Focus
Level: 50
EVs: 252 Atk / 4 SpD / 252 Spe
Jolly Nature
- Sacred Fire
- Extreme Speed
- Snarl
- Bulldoze
My Entei is my premier trigger for Metagross' weakness policy. Bulldoze not only procs it, but slows the enemy team, and does not slow my Metagross due to Clear Body. Inner Focus ensures that foes such as Inceneroar and Landorus cannot lower its Atk stat, and cannot be flinched by Fake Out users, usually guaranteeing a weakness policy proc. It can survive most hits, only really being killed by special water attackers like Lapras, or Tapu Fini, and Landorus with the ever imposing threat. Sacred Fires deals good damage and spreads burns, Snarl is great utility for stopping special attackers in their tracks, and Extreme Speed helps finish off those low HP mons still kicking.
Open to any suggestions, or conversation in general. Thanks for reading!!
- MeatBus